As 2020 draws to a close, literally hundreds of thousands of workers are facing joblessness, financial uncertainty and fear for the future.
The year had begun so well - and no one could have forecast such a bleak outcome.
Back in February, unemployment stood at around 4.8% - in economic terms, that is almost full employment.
Incomes were rising, and the economy was buoyant, delivering a surplus of round 0.4% of GDP in 2019.
But on 29 February came the first case of Covid-19 - and everything changed utterly.
As the virus took hold, there were two questions for workers in Ireland.
First, are you working at all? And second - how has the way you work changed?
On Sunday, 15 March, at around 8.15pm, I received a call from a senior person in the Department of Social Protection.
Three days earlier, then Taoiseach Leo Varadkar had announced the first lockdown from Washington, and as of Monday, 16 March, literally hundreds of thousands of people were going to find themselves out of work overnight. Construction alone would have accounted for 150,000 suddenly jobless workers.
The fear in Government circles was that all of them would head simultaneously to their local Intreo or unemployment offices seeking assistance, and overwhelm the system.
To address this, the caller said, the Government had created the Covid-19 Pandemic Unemployment Payment - which could be accessed online with almost immediate effect.
However, it was deemed urgent to get that message out on the 9pm television bulletin, to avoid chaotic crowds the next morning at social welfare offices around the country.
Within the hour, the Pandemic Unemployment Payment (PUP) was announced - and from then, it became the 2020 barometer of unemployment distress in the Irish economy.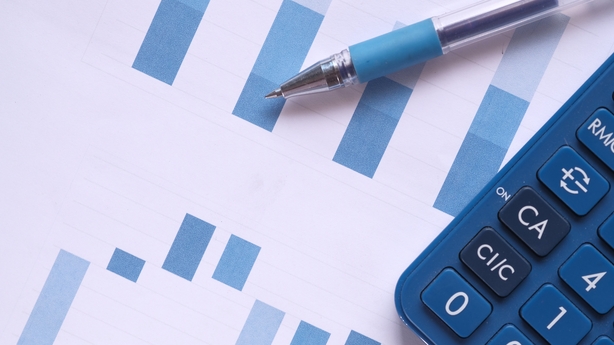 To the credit of staff in the Department of Social Protection, they got the PUP up and running within days, giving an immediate €350 per week for jobless people amid a population in shock.
But the numbers were devastating.
Those receiving PUP went from zero on 16 March when the scheme was launched, to a peak of around 600,000 on 5 May. In one seven-day period alone - the first week of April - an additional 224,000 people were laid off and joined the PUP scheme.
Think about that.
Almost a quarter of a million people, laid off - in seven days. Out of a workforce of around 2.3 million. In an economy which had been at full employment just weeks earlier.
And those figures didn't even include the 200,000 or so already on Jobseeker's benefit prior to the pandemic.
Imagine the mass psychological shock for so many individuals and families. That shock has lingered through the rollercoaster of on-again, off-again lockdowns.
PUP figures are set to climb again in January as many businesses are forced - yet again - to close.
Since its inception, the PUP scheme has become more complex, with different rates of benefit depending on a worker's pre-Covid earnings, and provision of supports for the self-employed.
Its duration has been extended to 31 March 2021 and may last even longer, depending on how long it takes to contain coronavirus and fully reopen the economy.
As the year closes, and with many businesses reopened to accommodate Christmas, around 277,700 people are receiving the PUP - with a further 194,000 on the Live Register.
However, with Covid case numbers soaring over Christmas, and a re-imposition of severe public health restrictions, those PUP figures are set to climb again in January as many businesses are forced - yet again - to close.
It's important to note that PUP claimants are effectively "in limbo". They're not working - through no fault of their own - but nor are they redundant.
There's hope they will return to their old jobs - but absolutely no certainty about when that might happen.
The Covid-19 emergency legislation suspends their right to demand redundancy after a fixed period of layoff where the employer cannot guarantee to deliver work, to claim their redundancy lump sum entitlements, and move on to find other work.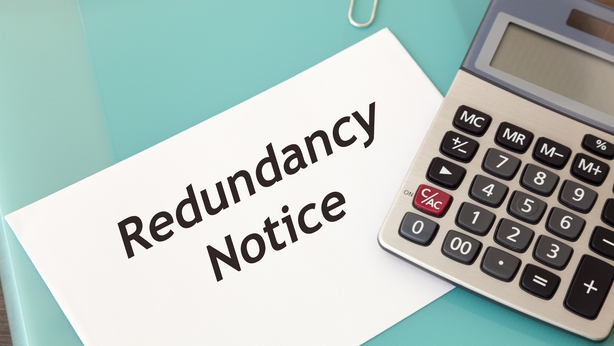 There was a fear that so many laid-off workers simultaneously demanding their redundancy lump sums would either push businesses over the edge into insolvency, or place an intolerable burden on the state's Social Insurance Fund
It remains to be seen what will happen when that suspension is eventually lifted, and potentially huge numbers of redundancies actually crystalise.
The other main support put in place by the government was the Temporary Wage Subsidy Scheme, which has now morphed into the Employment Wage Subsidy Scheme.
At its peak, 410,000 workers were having their wages subsidised by the state. Again, this originally time-limited scheme has been extended to March 2021, though its ultimate lifetime will be determined by the pandemic.
The third key support established by the state was the Covid-19 Restriction Support Scheme to assist businesses. So far 15,700 firms have registered for it, with claims to date totalling over €115 million.
So those were the key measures put in place to support employment.
But even for those lucky enough to retain their jobs throughout the pandemic, life has changed dramatically.
Effectively, an industrial revolution was telescoped into a few days.
When the lockdown was ordered back in March, those who could do so, transferred overnight to working from home.
For years, many had wanted to do this for family-friendly or other reasons, but employers had stuck with the traditional model of working in an office.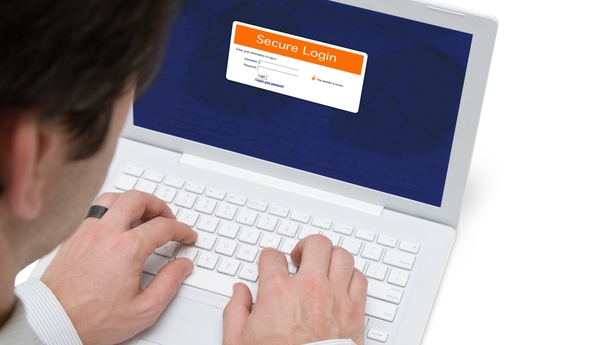 However, the pandemic changed all that.
As if by magic, offices emptied, becoming like the Marie Celeste - and organisations were forced to push the boat out to test just how much could be done via remote working.
The answer, it turned out, was that for many, their workload could be completed, productivity could be maintained, and workers could save time on commuting as well as saving money on fuel, lunches and other costs.
Working from home was a particular godsend for working parents, after schools and childcare facilities closed.
The question now though is: even when the pandemic ends, will there be a return to what we used to call "normal"?
But the real heroes were those who couldn't work from home, who had to go to the frontline, where the risk of catching the virus was at its greatest.
Most surveys show that very few people want to go back to working in the office full-time, with a blended option finding favour with many.
But remote working has consequences for office space and leasing arrangements, if fewer on-site desks are going to be required, with further implications for transport, emissions and the surrounding business communities (e.g. coffee shops, restaurants) in office districts.
But the real heroes were those who couldn't work from home, who had to go to the frontline, where the risk of catching the virus was at its greatest.
Traditionally we think of doctors, nurses, ambulance and other healthcare personnel, along with gardaí, the Defence Forces and teachers, who played their part too in gruelling circumstances.
But think of the retail staff in your local shop or supermarket, often on minimum wage, who turned up to ensure you could still buy your paper, that pint of milk, or petrol.
Or the delivery people, who ensured you could relieve the boredom by ordering a takeaway meal or some other online purchase.
No one ever described them as heroes before - until the pandemic, which has forced us all into a re-evaluation of essential work.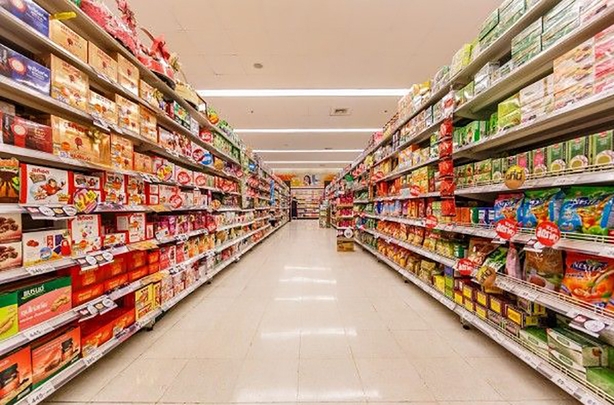 The Government too is now under pressure to look at legislative changes to accommodate the "new normal" in how we work.
The pandemic revealed the vulnerability of many workers who had no entitlement to employer-funded sick pay. The Government did introduce the Covid-19 Enhanced Illness Benefit of €350 per week to encourage workers at risk from the virus to stay home, rather than going to work on financial grounds and infecting colleagues.
The next step is a Government consultation process on statutory sick pay - to see how they can be given better support if they fall ill, though employers will be anxious about what extra cost such arrangements could place on them.
The "right to disconnect" - or to have clearly delineated time off - has become even more important for people working from home, often in the same cramped accommodation where they live their non-working lives. Again, a consultation process is ongoing.
Campaigns for improved work-life balance - including a four-day working week - have escalated, and are likely to gain further traction next year.
Finally, in 2021 expect to see mounting pressure for a Living Wage - to deliver a floor providing a reasonable standard of living for lower paid workers.
The Covid-19 crisis - both health and economic - and the impending threat of Brexit pushed many other huge stories off the front page.
A new public service pay agreement - "Building Momentum" - was negotiated between public service unions and the Government/Department of Public Expenditure and Reform.
It provides for pay increases of up to 3% over the next two years for most of the state's 350,000 employees, which will add €906 million to the full year public service pay bill from 2023 when fully implemented.
Normally this would have made major headlines, but with Covid-19 and Brexit in permanent calamity mode, "Building Momentum" barely rated a mention.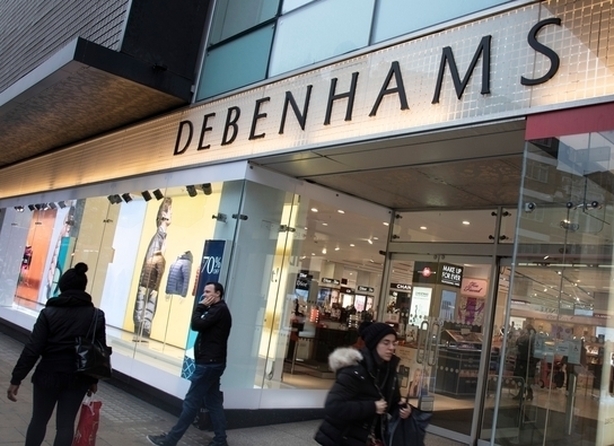 The eight-month long Debenhams picket highlighted the Covid-19 devastation of the retail sector, as 1,200 people lost their jobs due to the closure of the company's Irish operation.
Angry workers blocked the 11 stores in a bid to force liquidators KPMG to give them the enhanced redundancy payments provided for in a 2016 collective agreement, rather than the bare minimum statutory entitlement.
Following a mediation process overseen by Labour Court chairman Kevin Foley, the state agreed to provide a €3 million training and upskilling fund for the Debenhams workers, but that has received a negative response, as it failed to deliver cash payments to individual workers.
The redundant workers will ballot on those proposals early in the new year, though shop stewards have already recommended rejection. It remains unclear what will happen if the Foley proposals are voted down.
However, further such disputes may follow, as more and more vulnerable businesses currently on life support ultimately succumb to Covid-19-related insolvency.
At the beginning of 2020, the Government was bracing itself for the potential economic and employment impact of Brexit.
No one could have forecast that the biggest revolution would have been triggered by an invisible microbe.
But with Brexit due to crystalise fully on 1 January and full vaccination against Covid-19 at best several months away, brace yourself for 2021.