Other Voices was my favourite festival this year - including a very special performance from Cormac Begley, live from his caravan on the Dingle Peninsula.
I also enjoyed the Bloody Sunday plays at the Abbey Theatre in Dublin.
But none of those live events involved a queue for the bar, much less the toilets.
Instead, I watched them all from my sitting room, or the kitchen, with a cup of tea in front of me and sometimes doing the washing up at the same time.
That was engagement with the arts, 2020 style.
"If I hear the word pivot once more I'll retrain as a ballerina." The arts worker I was speaking to back in April made it sound like a joke, but I knew she was deadly serious.
Coming into 2020, artists in Ireland were already among the lowest paid of all workers, many of them depending on second jobs or supportive families to make ends meet, and the pandemic hit an already troubled sector like a sledge hammer.
On St Patrick's weekend, performers were the first to feel the pinch, with gigs cancelled and all the artistic work that goes into celebrating the national day just swept aside.
But, being creative people, they persisted. The PUP was a lifeline for many, and some immediately started to perform online, keeping up the connection with their audiences and providing a valuable service for people who were, quite literally, stuck at home.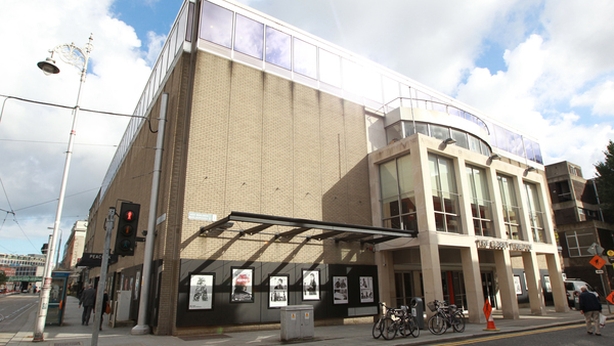 Most of those early gigs were done free of charge and I have to admit, I did worry that some performers were giving their work away too easily, and that it would become devalued.
Soon, however, more formal structures kicked in. Some musicians used online 'tip jars' to collect money and elsewhere benefit gigs were organised.
Meanwhile, the 'Ireland Performs' series from Culture Ireland helped artists to perform online to worldwide audiences, and the Abbey Theatre commissioned the Dear Ireland series, with writers and performers putting their own interpretation on the mad world we were all living in.
As the pandemic continued, so did the need for support artists. The July stimulus and Budget 2021 contained funding, both for the Arts Council and for a live performance scheme.
This was crucial because it was aimed, not just at artists but also at the crews who work alongside them, including sound, lighting and design teams who have been out of work since venues closed.
I filmed on the Electric Picnic site in September and the sight of sheep grazing on what should have been the Body & Soul arena was a stark visual reminder of how much had been lost both in terms of entertainment, and employment.
As the year went on, the quality and variety of work available online continued to improve. From initial performances in artists' bedrooms and sitting rooms, the year ended with events like Other Voices being professionally filmed and streamed, bringing much joy to audiences who had been starved of live performances.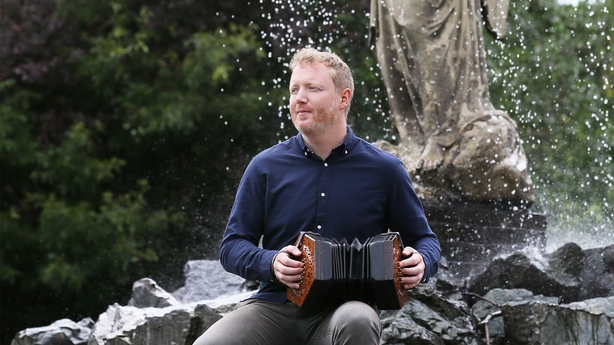 There are, however, another group of musicians who say they have not been able to access the supports available because they don't tend to play in ticketed venues, and are not recording artists.
Think of the wedding bands, the pub musicians or, indeed, the DJ who should have been playing at the Christmas party you didn't attend this year - they have all been out of work since their places of employment closed and even when restaurants are open, there is no live music permitted at the moment.
This group said that some sort of standardised payment is needed to keep them afloat until they can perform again.
As it happens, the report of the Arts and Culture Recovery Taskforce, published in November, recommended a universal basic income for all artists as well as allowing them to earn money on top of that, until they can go back to playing for the public again.
That report was welcomed by interested parties including Minister for Arts Catherine Martin, who said she is determined to have live music and other cultural events available during 2021.
Pre-Christmas pilot performances were held in the Abbey Theatre and the National Concert Hall in the hope they would pave the way for further live shows, although the move back into Level 5 will impact that, of course.
So exciting to see people in the auditorium and hear the applause! #livemusic pic.twitter.com/KbswJczNiF

— National Concert Hall (@NCH_Music) December 19, 2020
Meanwhile streamed events are continuing with everything from classical music to panto available online, entertaining audiences at a time when distraction and joy is needed almost as much as a Covid-19 vaccine.
And yes, they are lovely and yes, they are providing a much needed service.
In fact, I suspect some festivals might continue with an online element even after they welcome audiences back, as they are attracting viewers and participants from all over the world.
But let's face it, it's not quite the same. Watching a concert in my kitchen is grand, and getting the washing up done at the same time is useful, but that's not the point, is it?
I long to lose myself in music, a passionate performance, a great play. I want to laugh along with others at a comedian and feel a hundred people in the room erupt in applause at the same time that I do.
So as we near the end of this year I'm very thankful for online and streamed performances and will continue to support and enjoy them.
But I also can't wait for the day when I can switch off the computer and jostle my way to a good vantage point in a crowd again, head swiveling to see if I can spot anyone else I know in the audience.
That's the sort of pivot I really cannot wait for.