Over one million people in Ireland volunteer each year.
In a normal year, about 15,000 new people register on the volunteering database - but during the pandemic that number is expected to be around 40,000.
We are shining a light on the various sectors of the country's workforce, many of whom are not always prominent in the public eye, who have kept us going during the pandemic.
Today, three volunteers from Blood Bikes Dublin, Serve the City and Cabra Library Book Delivery Service offer their reflections on a remarkable year.
---
"I've noticed that Ireland has an incredible social, charitable consciousness anyway but during the pandemic it really has been amazing."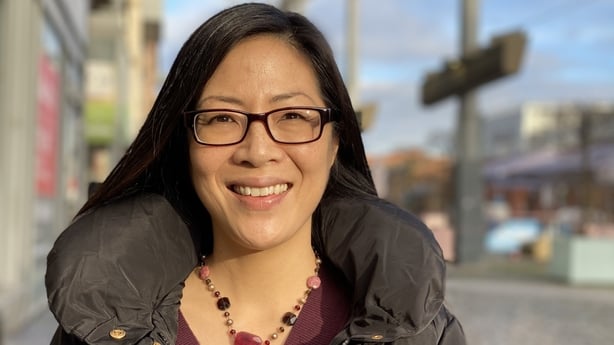 Peggy Me was motivated to start volunteering earlier this year after the kindness she received from neighbours and friends during a difficult time.
Peggy said: "It's been a really crazy year for everybody worldwide with Covid but, to be honest, the craziness started for us last year.
"My son was diagnosed with Hodgkin's lymphoma which is a cancer of the lymph system and our lives got turned upside down overnight.
"I remember so many occasions driving home from Crumlin on a wet, windy winter night and I would just find dinner on my doorstep. I don't know how it got there. I don't know who delivered it.
"You know that really left me with a sense of wanting to give back."
Early on in the pandemic, Peggy started volunteering with Serve the City and was involved in the Ballybrack Food Bank which delivered 100 food parcels to vulnerable families weekly.
"I met a woman over the summer. She has a professional corporate background but just through random circumstances she found herself in Covid unable to put food on the table and she had an 18 month old. She was on her own," Peggy said.
Most recently Peggy has been helping to project manage the Together for Christmas campaign, which is providing practical targeted supports to some of our most vulnerable this Christmas in direct provision, domestic abuse refuges for mothers and children and a homeless hostel for men.
Peggy added: "Although we hear about the vaccine and we hear the end is in sight, some of the circumstances people have found themselves in will not correct themselves overnight. And I really hope that we see a continued uptake in volunteers."
---
"When they hear you're a volunteer, they turn around and say, 'What do you mean a volunteer? Who pays for you?' No, no. We are volunteers. There is no pay."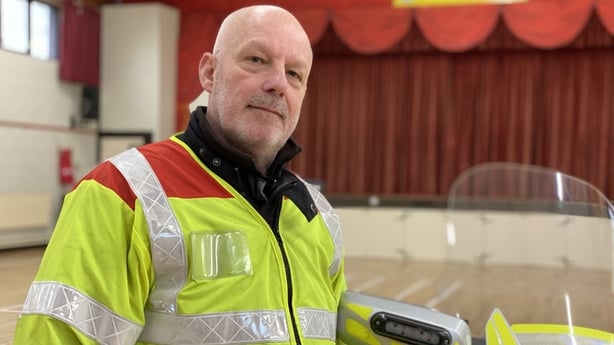 Michael Noonan has been a volunteer with Blood Bikes Dublin for the past eight years. The voluntary group provide emergency medical transport service between hospitals in Dublin city and the greater Dublin area. This year, they also started transporting Covid-19 tests kits and samples.
"With Covid, the numbers began to accelerate in terms of moving test kits around and getting tests collected from various locations. The HSE contacted our colleagues in Blood Bike Leinster and they put everything into place," Michael explained.
"The chances are that for the bulk of the Covid tests blood bikes has been in the background moving them," he added.
---
"It has given me a real purpose throughout the week, to do something for the community and give something back to people."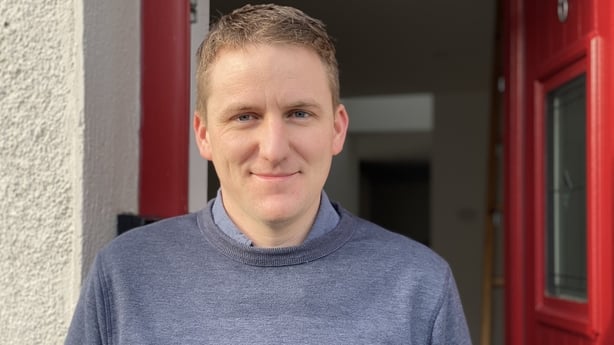 Kieran Conlon was employed until March of this year as a pilot flying on an international routes.
"With all the coronavirus pandemic and the closing of borders I have been out of work since March. I was looking at ways to help out during 2020 and in April I approached the Dublin City Volunteer Centre.
"They got back to me and were explaining about the Cabra Library Book Delivery project so delivering books throughout Dublin to people who are cocooning," he explained.
"When you meet someone who has been isolating for so long and they just want to have a chat with you, it's a really great feeling to give that moment," Kieran added.