Supermarkets across Ireland saw a surge in grocery sales during the pandemic. As more people cocooned, there was a sharp spike in home deliveries requests.
Throughout it all, supermarket workers tried to ensure shelves were stocked, deliveries were fulfilled and that the shopping environment was a safe one.
We are shining a light on the various sectors of the country's workforce, many of whom are not always prominent in the public eye, who have kept us going during the pandemic. Today, four supermarket workers from Clifden, Co Galway, offer their reflections on a remarkable year.
---
"I always remember and I'll never forget the staff and the way that they stepped up to the mark."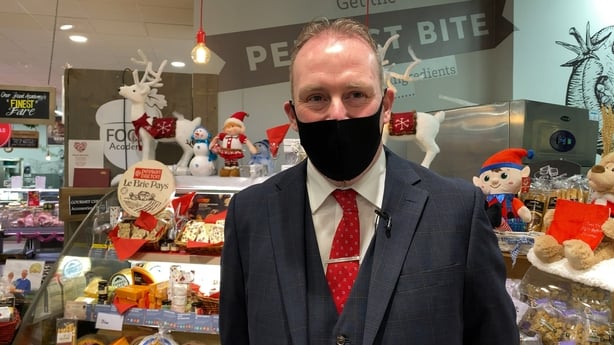 Joe Lynch has been the manager of SuperValu in Clifden, Co Galway, for the past 14 years. When the schools closed earlier in the year, life for Joe and his team became "manic".
"We were struggling. We were under so much pressure. We were coming into work and the customers were there at the door. They were hustling, panicking, wondering were we going to have enough stock," Joe remembered.
There was a sudden increase in requests for home deliveries as the local community was urged to cocooned.
"Our home delivery came under severe pressure. We went from having 30 deliveries a week to over 30 a day. We were very lucky. We had a staff member here, Andy Bell. He came to me one day. He had seen what was happening. He offered the services of the RNLI," Joe explained.
---
"I am very proud to be able to go to work every day, to be able to stay safe. And then on top of that, what I do with the RNLI, that gives me great satisfaction."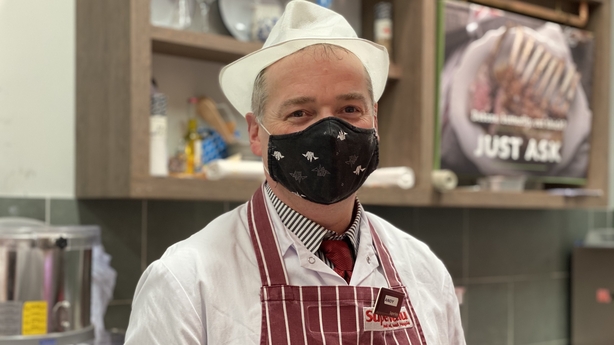 As well as working for the supermarket chain for the last 11 years, Andy Bell has volunteered with the RNLI Clifden Lifeboat Station for over 20 years.
"I'd say within 45 minutes of the announcement that the schools were closing, we were overrun here with people.
I spoke to our local lifeboat manager. I said: 'We have a situation here. Do you think, would the crew chip in?'
"We were able to have two people in here from eight in the morning until four in the afternoon. We just had a big assembly line," Andy explained.
---
"You are more than just a person behind a till or stacking a shelf."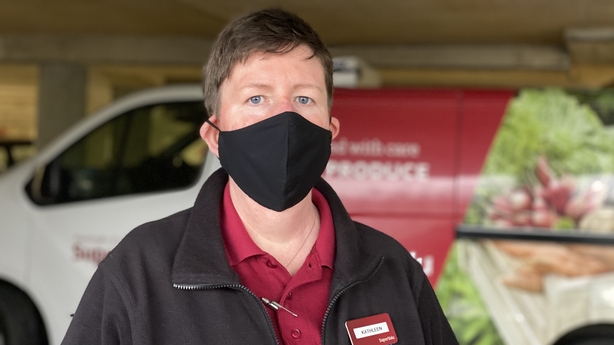 Kathleen returned home to Cashel in Connemara earlier this year after living in the UK for over 30 years.
"It was the right time to come home," she said.
Kathleen joined the team at the Clifden store and started working with the Home Delivery Team. She soon had to familiarise herself with Eircodes and local directions.
"We cover a large area from Leenane to Cashel and Inisbofin Island as well. You'd be looking for Jimmy's house and be told it's the first house on the left after the bridge," she explained.
Kathleen recalls the moment that to her defined the year of 2020.
"I had been on the checkout and this lady had come through and as she was packing her bags she suddenly goes, 'You know, I'm terrified. I'm absolutely terrified of this'. I found myself going, 'It's OK, reassuring her.'
"But I think at that point I thought you are more than just making sure the shelves are full," Kathleen remembered.
---
"You would just have to take a breath and say, 'OK. Deal with this slowly, slowly.'"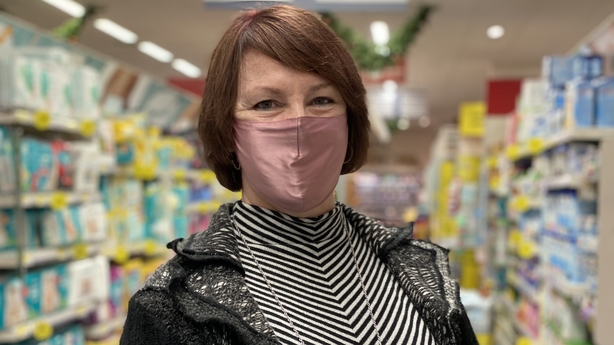 Maria Cribbins is the HR manager at the supermarket. At the start of the pandemic she found herself looking to employ extra staff at the store as demand in grocery sales grew.
"The staff were very, very good. The staff put in extra hours, put in extra time. They were very, very good, were very, very good to each other, very, very good to the customers. But that couldn't keep going. People couldn't sustain that," Maria remembered.
Maria recalls the kind gestures made by local businesses showing their appreciation of the hard work of the staff at SuperValu in Clifden.
"We got wonderful gifts from local businesses here. That was really nice. That was showing what people thought of us," Maria said.
Tomorrow we will shine a light on some more unsung heroes of the pandemic, as we hear from funeral workers at Fanagan's, one of Ireland's longest-established funeral companies.