A group of young bodhrán players have spoken of the thrill of performing with Sharon Shannon and the RTÉ National Symphony Orchestra.
The group, made up of past and present pupils from St Augustine's School in Blackrock, Co Dublin, recorded a performance for the national 'Shine Your Light - Solstice' event on Sunday.
St Augustine's is a school for people with mild intellectual learning difficulties.
Music teacher Sylvia Cunningham said: "We had never performed with an orchestra before. So, to suddenly come into a room and take our places alongside them, trying to be as professional as we can, was amazing.
"And when that first note started in the orchestra, I just felt the whole atmosphere change for our guys. No matter how much you prepare them, you can't make them realise just how fabulous that moment is."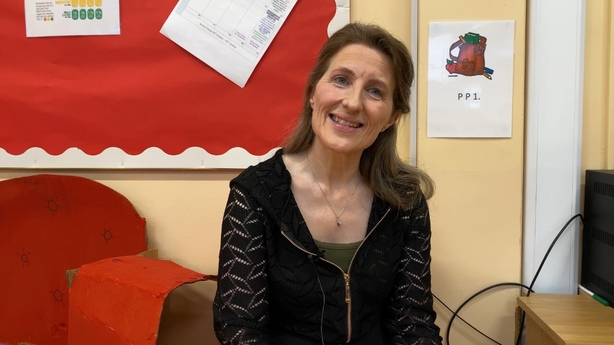 One of the players, Matthew Hayes, 20, said: "It was so much fun and it made me so happy. Just being able to perform with such great musicians."
The 'Shine Your Light - Solstice' event takes place at the darkest point in a strange and difficult year, on the eve of the 2020 solstice.
It is the third in a series of national moments of togetherness organised by RTÉ, with the public participating by shining a light in their windows, at their doorsteps or within their communities using a candle, lantern, torch or Christmas lights to mark important milestones for the nation.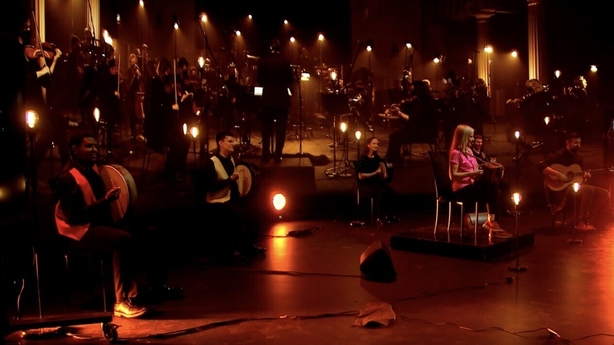 It will culminate in a live TV broadcast on RTÉ One, a radio special on RTÉ Radio 1 and six spectacular projection installations in memorable locations around the country.
Minister for Tourism, Culture, Arts, Gaeltacht, Sport and Media Catherine Martin commented: "Shine Your Light conveys a simple message of hope delivered by some of our most talented artists.
"Through the prism of their imaginations, we can mark the end of one year and anticipate the next. Let 2021 be a year full of art, literature, drama, music, dance and above all hope."