A year ago today, Dublin Airport announced it was looking forward to its busiest Christmas on record.
Twelve months and one pandemic later, staff are all too aware that this festive period will be the quietest in decades.
Surveying a bank of camera feeds from Terminal 1, Terminal Services Officer Mark James Ryan said: "We are devoid of passengers. Today we will see around 4,000 people pass though the terminals. In comparison, 70-80,000 people flew on this day last year."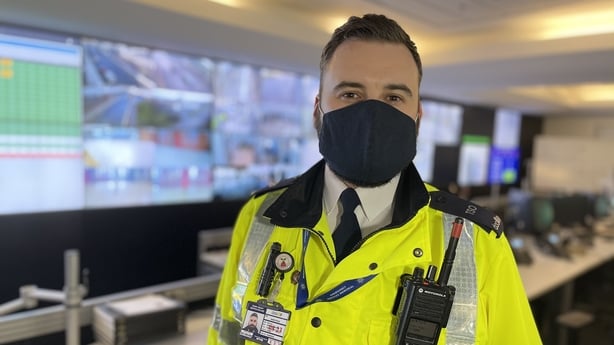 Without doubt, the airport certainly looks and feels very different.
Access to the terminals is limited to passengers, crew and airport staff, in line with Government and European Union Aviation Safety Agency guidelines.
It means there will be no "magic moments" when family and friends are joyously reunited with their loved ones in the arrivals hall.
The traditional Christmas music programme has also been cancelled.
Instead, regular tannoy announcements remind passengers to observe social distancing to slow the spread of Covid-19.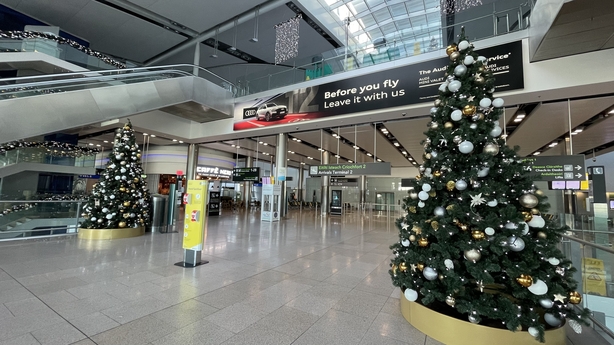 The decorations and lights are up, although Valerie Singleton, who is known as the airport's 'Mrs Claus', admitted the atmosphere inevitably lacked sparkle.
"There still is a Christmas atmosphere to a certain extent. But the emotion is not there. Over the years I have stood with my colleagues and watched families embrace in this arrivals hall. We have our vests on to help out with crowd control, but the tears are rolling down our faces because the emotions are so high. This year the emotions are very high, but not for the same reasons unfortunately."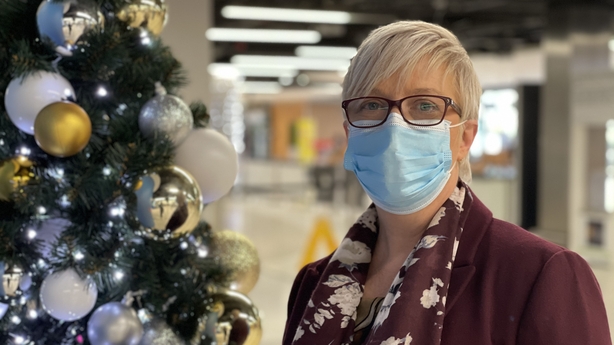 Walking though the terminal buildings, those sentiments are echoed by everyone I meet.
"It's eerie and quiet, not what an airport should be. We should be really heaving with people coming and going. The contrast now with just stragglers coming in is immense," said Sgt Andy Davis from Dublin Airport Police.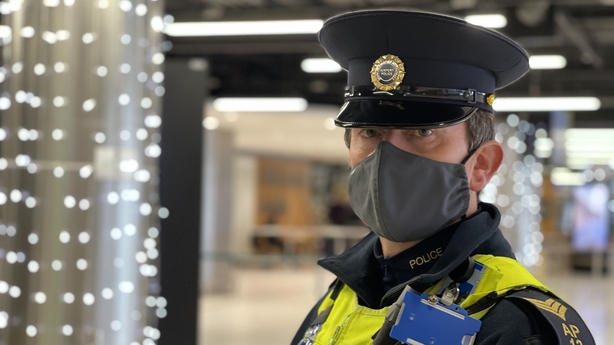 As he sanitises a row of empty check-in desks, cleaning supervisor Christy Fearn tells me he hasn't seen anything like the current situation during his 32 years working at the airport.
"If there are no passengers you think great, we can clean. But that can only last so long. You do need people here to keep your job and keep the place going. Right now, the place is dead."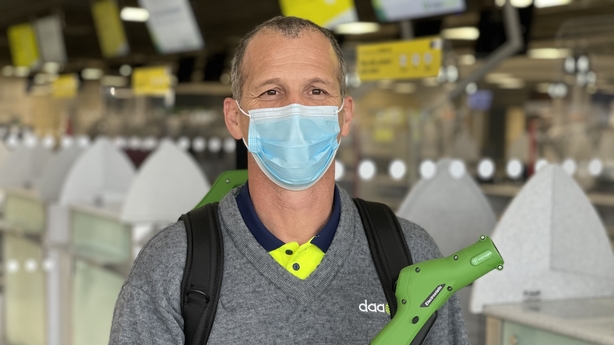 From 21 December to 4 January, 2021, the airport estimates 137,000 people will pass through it, compared to almost 1.2 million people during the comparable period last year.
All passengers are asked to comply fully with Covid-19 guidelines, including observing social distancing protocols and wearing face masks in the airport buildings.
Valerie Singleton, or Mrs Claus, says goodbye to me in an empty Terminal 1 arrivals hall. 
"Normally at this time of the year, you wouldn't have been able to interview me in this location. It would have been chocker with people. A passenger would be playing a piano in the background and there would be a choir in the corner. The tears would be flowing. But the emotions are different this year. We want our passengers back and yes, people will fly again. But it's sad, as for many of us, the airport is our second home."