Dublin-based charity Inner City Helping Homeless (ICHH) is adding handwritten messages to thousands of 'Santa Boxes' that will be gifted to homeless people this Christmas.
ICHH has run a 'Santa Box' Christmas appeal for the last six years. This year, because of Covid-19, the charity also started an online appeal.
"We realised early in the summer that we would not be able to do the normal events that we would have at the end of the year.
"So, as well as doing the physical appeal this year, we started a virtual online Santa Box appeal," said Brian McLoughlin, Head of Communications at ICHH.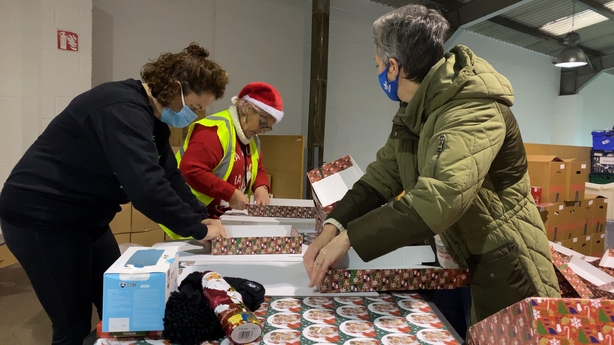 The online appeal lets people pick whether an adult or a child gets the present.
Each box will be packed with essential items and donors are encouraged to include a message to the person receiving the present.
The messages will be handwritten by ICHH volunteers and added to every 'Santa Box'.
Mr McLoughlin said: "I think that personalised touch really makes a huge difference to someone that's homeless.
"I have experienced it in the past where people get a card from the Christmas appeal and three or four months later they still have it in their pocket because it meant so much to them.
"That personal touch can really make a difference and put a smile on someone's face for Christmas."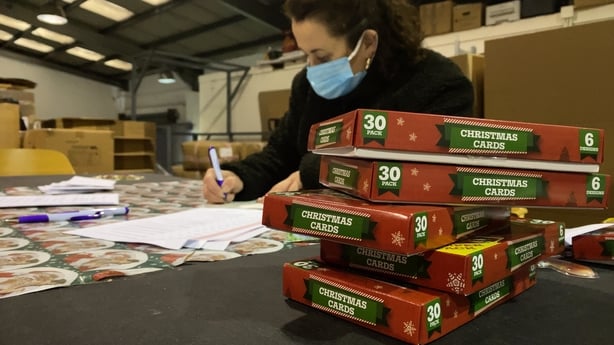 The charity has received more than 1,250 online donations and is hoping to distribute over 10,000 'Santa Boxes' to homeless people this Christmas.
The 'Santa Box' appeal is running until 18 December.