As the potential roll-out of a vaccine for Covid-19 appears on the horizon, those monitoring anti-vaccine disinformation online say they are anticipating a slew of misleading posts on the issue, which could jeopardise vaccine uptake.
"We've already seen a significant increase in the level of bad information that's out there about vaccines," said Tom Phillips, editor with British charity Full Fact.
Full Fact has set up a working group with social media giants, including Facebook, Google and Twitter to try to find a way of fighting misinformation around vaccines and the Covid-19 pandemic.
The group hopes to publish a framework about how to address this issue in the new year.
Mr Phillips said the pandemic has acted like a magnet allowing groups looking to sow disruption and to prey on people's genuine fears about their health.
"There have been anti-vaccination movements that existed long before Covid came along, but what we've seen since the pandemic began, it being this huge, dramatic, life-changing news story, we've seen that that kind of acted like a magnet, bringing lots of disparate groups together," he said.
As early as February this year, the World Health Organisation warned about what it called an 'infodemic': a wave of fake news and misinformation about Covid-19, being spread by social media.
Now, Rachel O'Brien, head of the WHO's immunisation department has said the agency is worried that false information being spread by the so-called 'anti-vaxxer' movement could lead to a decline in vaccine uptake at the very time that it is needed.
"We are very concerned about that and concerned that people get their information from credible sources, that they are aware that there is a lot information out there that is wrong, either intentionally wrong or unintentionally wrong," she said.
With medical experts estimating that a 70% uptake of any new vaccine would be needed to make immunity in a population successful, Irish MEP Deirdre Clune has warned that this disinformation is particularly dangerous.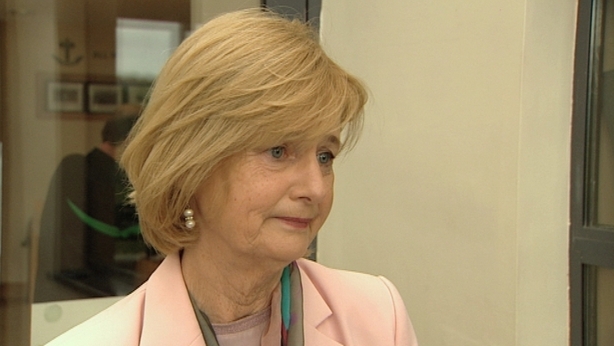 "Disinformation is a serious threat to democracy. But in a pandemic, disinformation can even be a threat to life itself," Ms Clune said.
As a member of the European Parliament's Environment, Public Health and Food Safety Committee, she is now urging the European Commission to launch a factual online awareness campaign so that it can be ready to deal with this, once any vaccine it is approved as safe for administration.
"What I want the European Commission to do is address this in the same way as they did the Covid-19 disinformation or lots of fake news and myths that were distributed around the time, and still are about Covid-19," said the Fine Gael MEP for Ireland South.
It is not yet clear which vaccine will be made available in Ireland but three developers, Pfizer/ BioNTech, Moderna and AstraZeneca/Oxford University, are the likely candidates leading the pack.
But while NPHET and the HSE await more news as to which of the vaccines will make it over the line by winning approval by the European Medicines Agency, there is concern among those working in public health that a vacuum has been created in which harmful disinformation has the potential to spread.
Earlier this month, Deputy Chief Medical Officer Ronan Glynn told a NPHET press briefing that vaccine hesitancy was one of the biggest obstacles that would need to be overcome in order to tackle the Covid-19 pandemic here.
"This is probably the first time in history … that we have seen an anti-vaccination campaign being organised in advance of the development of a vaccine. We have seen that over many months now," he said.
"People can expect to be faced with disinformation, with lies, and so our job is to purely present the facts, and to ensure that people can get access to accurate information."
He added: "People are very justifiably asking questions about these vaccines, and it's very important that we wait for the data, we ensure that they're effective, we ensure that they're safe, and we will communicate with people when we have data and when we're confident that these are safe and effective, and not before that."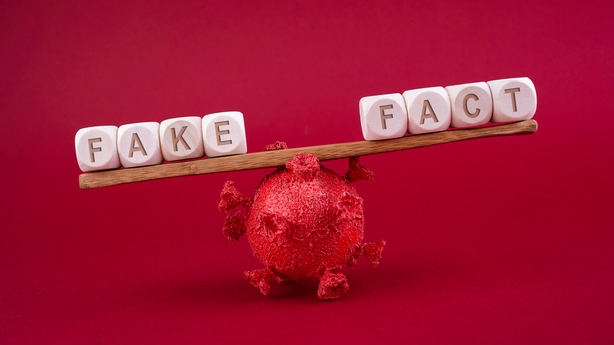 Disinformation versus misinformation 
Disinformation is a term used to describe the deliberate creation of posts with fabricated or manipulated content that is spread for personal or political gain.
On the other hand, misinformation is what happens when these posts are shared widely, often by people who are genuinely concerned or well-intentioned and who might want to seek to warn others.
Tom Phillips said that while disinformation is likely to continue, groups like Full Fact are urging people to read information carefully and to cross reference it with a fact checker or reputable news site before they decide to pass anything on.
"It's really laudable that in a public health crisis you want to share information that might help protect your friends, your family, your loved ones. That's the right thing to do," he said.
"But if what you share is actually false information, then it has the potential to do more harm than good."
Eileen Culloty, from Dublin City University, leads research on countering disinformation as part of the EU funded H2020 project Provenance, which aims to equip people with tools to help them understand where online content is coming from and if it has been manipulated.
"It seems like the anti-vaccine movement was anticipating that a vaccine was going to be our only way out of this and were pre-empting that by sowing doubt about the safety of vaccines or the need for vaccines," she said.
Dr Culloty has watched the way this type of content has grown in Ireland and while the anti-vaccination movement here has been around for decades, she said it is changing and being infiltrated by other players and interests.
Earlier this month, a study commissioned by the German foreign ministry found far right militants were increasingly forming global links and using the pandemic to attract anti-vaccine activists and conspiracy theorists to their cause.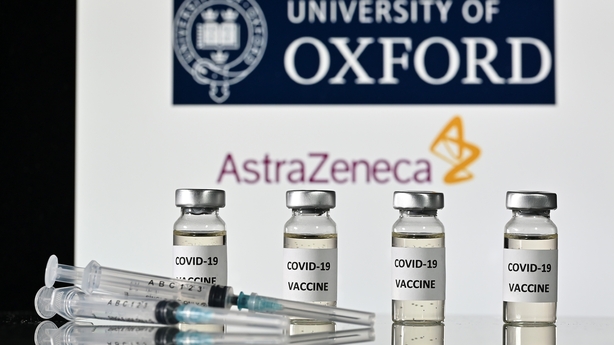 The study was carried out across Germany, France, Britain, the US, Sweden and Finland by the Counter Extremism Project.
Dr Culloty said: "Traditionally, healthcare conspiracy theories were associated more with people on the left or alternative health type outlets, but the far-right has now become very active in this area, but also more general groups opposed to vaccines, opposed to government actions."
She said the disparate nature of the groups makes it even more difficult to challenge them as they have different messages, targeting different audiences.
"There are very different motives behind it. For example: the anti-vaccine movement. These are high profile individuals whose soul purpose is to sow doubt about vaccines and make money from this so they build careers, they sell products within the alternative healthcare space.
"Then of course you have propagandists, maybe Russian trolls who aren't really interested in vaccines at all but who want to sow discord."
Dr Culloty said a whole-of-society approach is needed to tackle this very complex problem, adding: "The reason why people are hesitant towards vaccines isn't solely because of disinformation. There are other factors there as well.
"But certainly the social media companies have a huge role to play because these messages spread on their platforms and if they can reduce the visibility of anti-vaccine messages then that would go a long way to addressing the problems."
The conspiracy theories
Full Fact has looked into claims from an array of groups which very few people had heard of before the pandemic began.
"You've seen aspects of QAnon from the US have crossed international borders and got folded into this, people who were vaccine sceptical have joined forces with people who were sceptical around 5G. That's tied in with conspiracy theories that are in the territory of people who are into a New World Order, Illuminati-type things," he said.
He said claims have also included false reports of deaths during vaccine trials.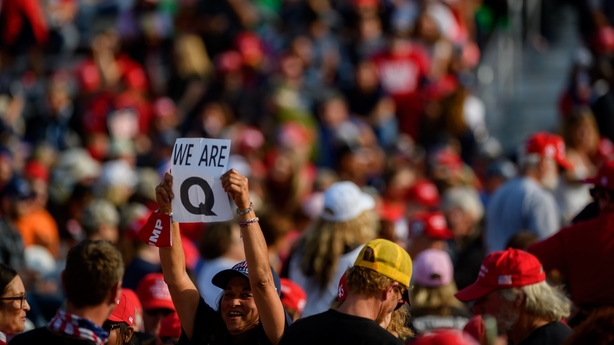 "We saw false claims that the first volunteer in the Oxford vaccine trial in the UK, that she died and that was disproved fairly conclusively when she appeared on the telly the next day."
He says there is a need to give people the tools to educate themselves about what they are reading and sharing.
"The thing we would always say is that if you see something you're unsure of, take a moment before you share it on. Especially if it makes you feel nervous, if it makes you feel worried or angry.
"Those kinds of emotions are natural or understandable but they're also the things that get our guard down. We're not looking at things and actually assessing the evidence properly."
Tom Phillips says there have also been claims of side effects that may have been linked to vaccines in the past, but are not proven in relation to the new vaccines: "For example around ingredients they may have and things like that. So again, no harm has been demonstrated in that regard and it's not necessarily the case that something that was in a vaccine decades ago, will necessarily be in a vaccine now," he says.
Vaccine confidence and hesitancy
Recent studies have reported a general downturn in confidence around taking a Covid-19 vaccine, with that dipping further as the potential roll-out of a vaccine approaches.
A World Economic Forum-Ipsos survey on vaccine confidence conducted across 15 countries found vaccination intent at 73%, down by four percentage points since August.
The survey was published at the start of November, before the announcement of the first successful Covid-19 vaccine trial by Pfizer Inc with partner BioNTech SE.
It showed particularly low levels of vaccine willingness in France with only 54% of French respondents saying they would get a Covid-19 vaccine if it became available.
More than four in five said they would take a vaccine in India, mainland China, South Korea and Brazil, whilst roughly two thirds would do so in the US, Spain, Italy, South Africa, Japan and Germany.
Ireland was not among the 15 countries surveyed.
Mr Phillips said it is important to draw a distinction between those who are cautious or hesitant around taking any new vaccine and those in the anti-vaccination movement, for whom he said no research would be enough.
He said there is a need for organisations such as the WHO, the European Commission and national health authorities to give good quality evidence about any available vaccines in an open and transparent way.
"I think it's really important to stress that having questions about the safety of efficacy of vaccines isn't the problem, in fact that's science. That's good science.
"We've seen just in the last couple of days, plenty of scientists have come out and have raised some questions about the Oxford AstraZeneca trial and how well that was conducted. That's science progressing as it should do."
Dr Culloty agrees: "One of the challenges in Ireland is that the anti-vaccine message isn't necessarily explicit. One if the problems is that the messages are quite broad, so it could be someone who is concerned about the government's role or the role of pharmaceutical companies and the economic incentives that are behind vaccines, but they may not be questioning vaccine science, whereas other messages are very explicitly opposed to vaccine science altogether."
She added: "Everyone involved in health communication needs to know what the dangers are here because even a small impact could have a big effect on the success of any vaccine."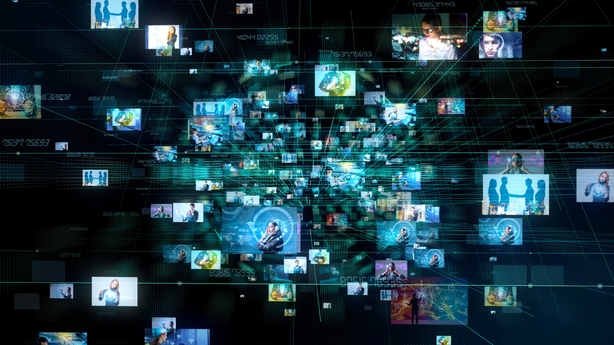 The role of social media
There has been no clear study yet as to the volume of misleading information out there about potential Covid-19 vaccine, but YouTube said it has pulled 200,000 dangerous or misleading videos associated with misinformation about Covid-19 itself since February.
Facebook said it removed more than 12 million pieces of misinformation content related to Covid-19 between March and October this year.
The firm's new Community Standards Enforcement Report showed that the millions of posts were taken down because they included misleading claims such as fake preventative measures and exaggerated cures, which could lead to imminent physical harm.
During the same time period, Facebook said it added warning labels to around 167 million pieces of Covid-19 related content, linking to articles from third-party fact-checkers which debunked the claims made.
Steven Wilson, a professor at Brandeis University and co-author of a study entitled "Social Media and Vaccine Hesitancy" published in the British Medical Journal last month, said there is a link between online disinformation campaigns and a decline in vaccination.
"My fear regarding the impact of disinformation on social media in the context of Covid-19 is that it will increase the number of individuals who are hesitant about getting a vaccine, even if their fears have no scientific basis," he said.
"Any vaccine is only as effective as our capacity to deploy it to a population."
The working group convened by Full Fact, which will report back in the New Year, consists of internet companies Facebook, Twitter, and Google, fact checkers, researchers and international governments including Britain and Canada.
Commenting at the launch of the group earlier this month, Keren Goldshlager, Integrity Partnerships at Facebook, said: "Working together to tackle misinformation is really important, especially bad content around the Covid-19 pandemic right now."
"We've seen huge value in partnering with over 80 independent fact-checkers globally to combat misinformation in 60 languages."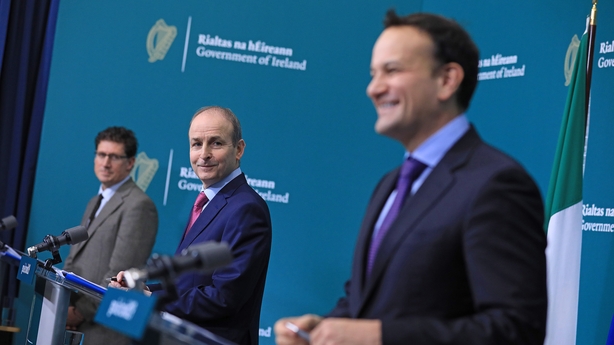 Ireland's response 
Ms Clune said the fact that so many tech companies have their European headquarters in Ireland means it is important that the government here is aware about messages are being spread across these platforms but ultimately action is needed at EU level.
The Digital Services Act, an ambitious new package of measures, would see the European Commission playing a bigger role in policing illegal and misleading content online and social media platforms could ultimately face hefty fines.
"If the Commission moves forward with the Digital Services Act and you have to supervise and regulate these companies then I don't know from an Irish point of view, one regulator here in Ireland having to regulate for the rest of Europe isn't going to work so we need a European regulator in this area," she said.
Here, the Department of Health said that there is still no cure and no available vaccine for Covid-19.
It said: "Covid-19 is the first pandemic in history in which technology and social media are being used on a massive scale to keep people safe, informed, productive and connected. However, the WHO have also spoken about the 'infodemic' happening in tandem with the pandemic, where social media and digital technology have enabled widespread misinformation to gain significant traction.
"The Government is aware that vaccine hesitancy represents a significant challenge and acknowledges research from behavioural science which demonstrates that if people are pre-emptively warned against attempts to sow doubt, they resist being swayed by misinformation or disinformation."
Additional reporting AFP