December is about to descend upon us. Like a cold, wintry breath over the land.
It's the final month, among some of the bleakest months ever experienced in Ireland.
It has been the year of living dangerously.
Trying to avoid the elusive enemy in coronavirus.
A year too, when windows took on a new importance.
Being able to see parents through the glass, outside houses or nursing homes, never meant as much before.
This virus has changed us in ways we can not yet fully imagine.
And there are still many months ahead to get through, before there might be a return to some normality.
Over the last six weeks of lockdown, most people have committed to what was required, in the hope and expectation that there can be a reasonably good Christmas.
Leaving lockdown will involve a trade-off of sorts, a balance of risks for the Government.
The death toll from Covid-19 is probably between 1,400 and 2,000 on the best estimates at this point.
A study this week from the Central Statistics Office (CSO) put the number of Covid-19 related deaths between January and October at 1,462.
That's lower than the official numbers from the Department of Health of 2,036 up to now.
But there are reasons for that.
The CSO said there will be a number of deaths where Covid-19 will not be assigned as the underlying cause of death (UCOD). As a result, the Covid-19 deaths in the CSO analysis can vary from the figures put into the public domain by the Department of Health.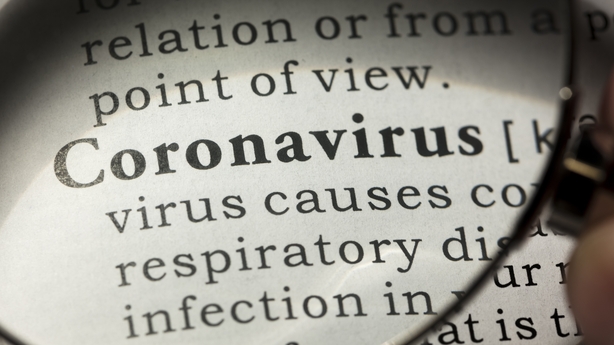 The CSO explained that all deaths, including Covid-19 deaths, are treated in the same way. Each is assigned an underlying cause of death, based on the narrative details reported on the death certificate. The hierarchy in which the causes are written on the death certificate impacts on the assignment of the UCOD.
A Covid-19 death is defined, for surveillance purposes, as resulting from a clinically compatible illness - that means a clinical syndrome generally compatible with the disease - in a probable or confirmed case of coronavirus, unless there is a clear alternative cause of death that can not be related to Covid-19 (for example, trauma).
There should be no period of complete recovery between the illness and death.
Because deaths in Ireland can be legally registered up to three months after they occur, all of the data may not be in yet. For that reason, it is simply too early to be definitive about the number of people who have died here due to Covid-19. We are still too close to events to know what the true number is.
Some people will welcome the return of inside dining in restaurants and pubs during the festive season. But it is also an expense that many cannot afford.
We also can see that, every few days, Covid-19 deaths or cases are "denotified" by the Health Protection Surveillance Centre. Last Monday, it emerged that 101 cases reported in the 14 day period between 9 -22 November actually occurred in October. So the data gathering on deaths and cases is imperfect.
There has been much criticism about the lack of precise data on the source of infections. This week, the HSE said it would be conducting 'source investigation' looking back initially on about seven days of data.
This will mean trying to identify where people were, like specific locations. It has been one of the frustrating aspects of tracking and tracing that we do not have a detailed breakdown of the 71,500 cases to date.
What is clear is that when the record daily number of cases – 1,283 – was reported on 18 October last, pubs and restaurants were shut to normal service.
When gastropubs reopen, the requirement for people to have food with their drink will remain. Public health doctors say that food delays the increase of alcohol in the blood.
Of course, the rule does not take account of the fact that people may prefer to have food at home, at less cost, before they go to a pub, to meet others. Experts point to test and trace data from other countries in relation to the risks posed by pubs and restaurants, but there has so far been a dearth of published Irish data.
Some people will welcome the return of inside dining in restaurants and pubs during the festive season. But it is also an expense that many cannot afford.
At the best of times, Christmas is a financial challenge for most people. For some, having to pay for a meal and drinks for every pub visit is a cost too far. So it's a measure that may only affect certain people.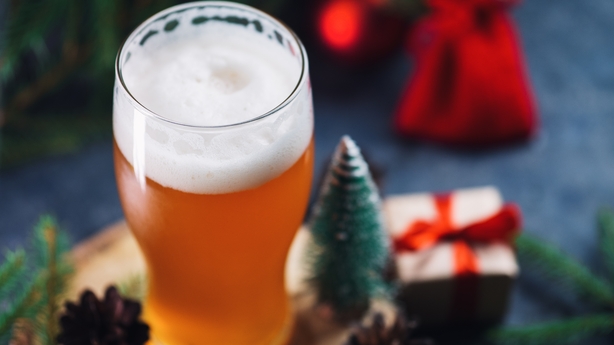 And just because pubs or restaurants are open, does not mean everyone will wish to visit them. Those are individual choices.
The Irish Patients' Association has done a rough analysis of Ireland's test and trace data. Ireland's low case rate among the 31 EU and EEA States is a clear positive.
However, in terms of testing, the IPA analysis found that Ireland was in 23rd place at 1,549 tests for every 100,000 of the population. It compares it with Estonia's investment in testing. With almost a third of our population, Estonia does 65% more tests equal to 2,565 tests for every 100,000 people.
So Estonia is in ninth place. The UK is in fourth place for testing with 3,486 tests for every 100,000 people.
The IPA said that as Ireland exits Level 5 restrictions, it must consider increasing weekly testing capacity to at least the mid-point of the EU average - or better.
The association also said it has been unable to locate any EU reports on the performance of completed tracing results for each case, within the World Health Organization timeline of 48 hours.
While Ireland built up testing and tracing from nothing this year, a higher performance level will be required in the months ahead.
The Independent Scientific Advisory Group (ISAG) has said that Ireland must test and trace more efficiently and this will require extra resources. It said that public health physicians here are understaffed and overworked and if they were better resourced, they could take charge of defined geographical areas.
One of the fundamental questions in the pandemic here is to what degree a lack of capacity in the health service and the test and tracing system has been influencing the scale and length of restrictions imposed on citizens?
ISAG wants each case of Covid-19 that emerges to be dealt with like a murder, with swift and thorough contact tracing and testing to nip outbreaks in the bud.
For this to be effective, it said contact tracing needs to include extensive backward tracing and source investigation. It would mean tracing going back 10 to 14 days from the time of testing.
"Engagement with the private sector would aid in the rapid and effective roll-out of mass testing and serial testing to help rapidly suppress outbreaks in local areas without heavy restrictions," ISAG advises.
One of the fundamental questions in the pandemic here is to what degree a lack of capacity in the health service and the test and tracing system has been influencing the scale and length of restrictions imposed on citizens? The recruitment of all contact tracing staff is still not completed.
In tandem with the latest decisions on exiting Level 5, the Government said it had also commissioned independent reports, including from Ernst & Young. It would be valuable to know what data these reports relied on.
Was it independently-sourced data, data supplied by the Department of Health/NPHET and the Health Protection Surveillance Centre, or a mixture of both? The nature and quality of any data going into an analysis has a significant bearing on what comes out the other side.
There are risks with the limited reopening of society this Christmas. The warning by the Tánaiste that there could be another lockdown in January or February has prepared the ground for that. It also points to the possibility of rolling lockdowns into 2021, as progress on vaccines is awaited.
News that around 2,000 cancers may have been missed due to the impact of Covid-19 is deeply disturbing. The impact of Covid-19 on referrals for breast, lung, prostate and other cancers has been high. The number of breast cancers diagnosed in April this year was down by a third compared with the same month last year.
There is also much anecdotal evidence that visits to GPs are down. We can also see that attendances at Emergency Departments are reduced. Yesterday, there were just 128 patients waiting in an emergency department or on a ward, for admission to a bed, according to the Irish Nurses & Midwives Organisation.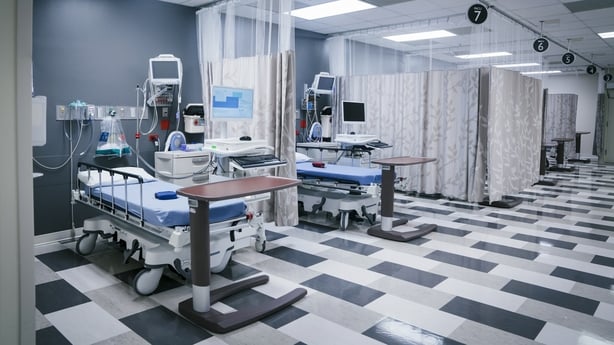 The HSE figures put the number even lower, at 95 patients. At this time of winter, those levels are almost unheard of. It is of concern that people who need hospital care may still be avoiding it due to fears of contracting the virus.
So, the wider impact on people's health this year from Covid-19 is far from clear.
This year has brought many surprises. For some, welcome news - like a pandemic baby after many years of trying.
For others, new skills have been developed.
Shopping habits have changed.
The upheaval has brought some people closer together.
And a recognition too, that there are reasons to be thankful for simple things.
On these dark winter evenings, with frost in the air, the stars are coming out more. Watching over us, guiding people to the year's end.
In the festive season ahead, there can be sparkle and joy, peppered with caution.
What happens over the next few weeks is within our gift. It's about choices and consequences.
That will lay the foundations for what comes next.