Tonight sees the biggest television event of the year in Ireland, The Late Late Toy Show.
More than 1.3 million viewers tuned in live for last year's extravaganza, while the RTÉ Player saw a total of 233,000 streams.
Ahead of what promises to be another a magical Toy Show night, we spoke to Irish families who will be watching across the world.
Jacintha McCarthy, Bergamo, Italy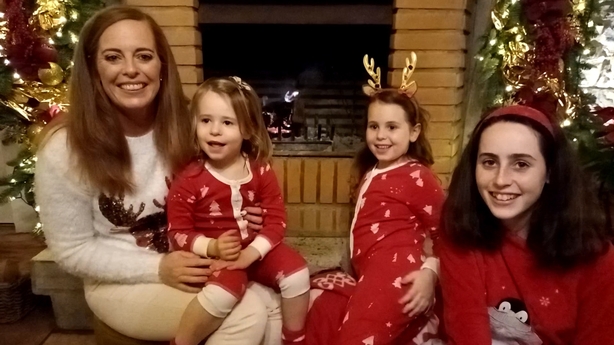 "Through marvellous technology we're going to sit down and watch the Toy Show like every year. It transports me back to when I was young and myself, my brother and my two sisters used to watch the Toy Show. The excitement and expectation is exactly the same. That is the magic of the Toy Show."
Jacintha added: "This year is going to be a little bit different for us, probably a little bit more lonesome because we can't get to travel home to be with our loved ones. But through the magic of the Toy Show we can all be together in spirit and watch it and enjoy the wonderment and awe of it all."
Aoife Marie Dumousseaux, Paris, France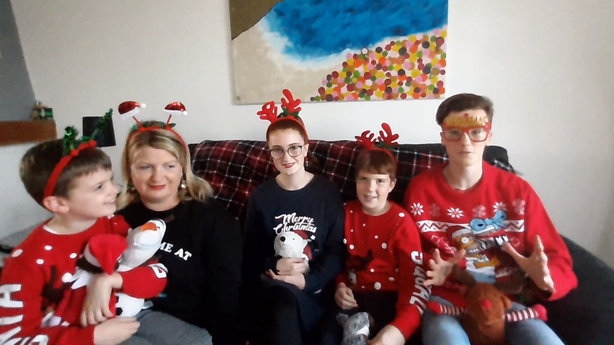 "We are so looking forward to watching The Late Late Toy Show this year. It's going to be so exciting. It's always been a family tradition of mine to watch the Toy Show. It's the start of Christmas for us.
Aoife's daughter Elodie added: "Being able to watch the Toy Show is like having a connection to home and keeping up with my mom's tradition. The Late Late Toy Show is very important for me this year because I haven't been able to see my granny who I call Gaga."
Mary Walton, Madrid, Spain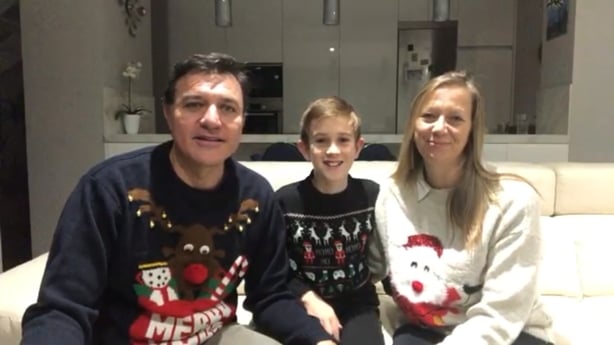 "We've had a long year away from home without travelling back or having visitors. This is an amazing opportunity for us to connect and feel like we are there with family although it's all virtual. I really like hearing all of the Irish accents and watching what's going on. It's a big night for us being away from home here in Madrid. It was always a tradition in my family growing up. Now that I am abroad I am trying to bring that tradition over here in Madrid."
Caroline O'Flynn, Perth, Australia.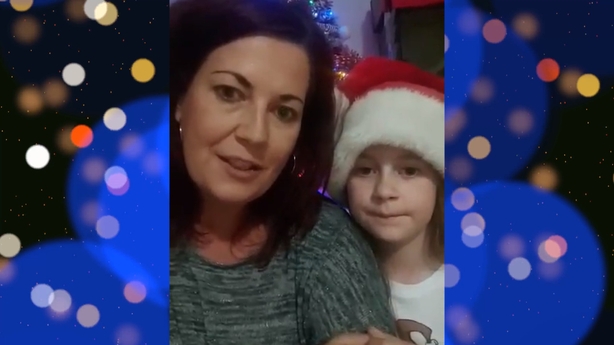 "The Late Late Toy Show is one tradition I carried on here since we moved over here ten years ago. It was always significant in our house because it was the start of Christmas. We would all get our Christmas pyjamas and loads of snacks and we would all sit down as a family and watch the show. I'm so grateful I can pass on that tradition, even though we're watching it first thing in the morning."
The Late Late Toy Show will be live on RTÉ One, RTÉ Player and with ISL on the RTÉ News channel from 9:35pm.