There will be far fewer people queuing to get the best Black Friday deals this week due to the Covid-19 pandemic.
With many retailers closed, the splurge will be mainly online.
Six in ten consumers have said they will do more online shopping this year than last year, according to the Banking & Payments Federation. The trend has been going upwards in recent years and Covid restrictions have pushed it further.
But Black Friday is often not all it is cracked up to be. Yes, there are some bargains, but there are always reports that the discounts on offer may not be discounts at all.
Retailers can sometimes limit the number of items available at a knockdown price. It is about encouraging us to spend, an incentive to get cash into the tills, and make space in the store room, ahead of what will already be a busy period.
Here is what to look out for:
Is the deal really a deal?
If you're considering making a sizeable purchase, you should be aware of the price pre Black Friday and if it's not a genuine deal, mention it to the shop assistant. If you feel strongly enough, report it to the Competition and Consumer Protection Commission. There are strict rules around price reduction notices.
Sometimes retailers try and get rid of old models or end of line stock by reducing the price for Black Friday. You might be happy with the older model at a reduced price. So always check before you buy.
Watch out for 'limited stock' offers, the "while stocks last" warning can often mean there are only a handful of the products available at a discount. So, if you are really keen, get in early. There are no rules against this one!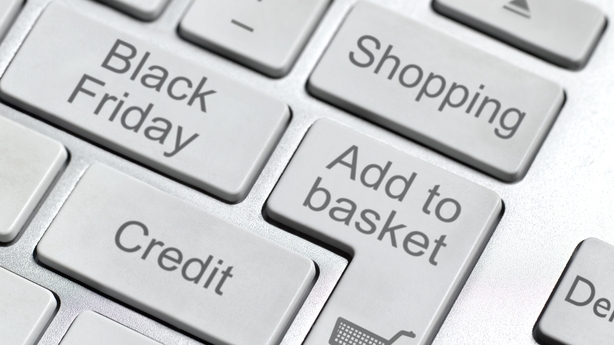 Consider click and collect
Some retailers are really pricey when it comes to deliveries - the large multinational chains in particular.
You can avoid the charge, with a little inconvenience, by calling to collect the item when the Black Friday/Cyber Monday mania subsides.
Watch out, fraudsters about!
Consumers aren't the only ones hoping to do well out of Black Friday, fraudsters are too.
We reported earlier this week about credit and debit card fraud. Although it decreased last year, there was still more than €22 million stolen from unsuspecting consumers using cards online.
International gangs are ramping up to rob us. Four in ten people reportedly click on social media links to go to a website to buy something - and social networks are full of dodgy ads. So beware!
Whilst awareness of fraud is higher than ever, still one third of us do not check the security of a website if we are shopping online.
So, with all that reality on board, here is some simple advice to make sure you are as safe as possible if shopping online:
- Only use secure websites. Addresses should have 'https' before the purchase is made, indicating a secure connection

- Make sure a padlock symbol is shown beside the website address

- Never use public Wi-Fi when making payments; switch to 3G/4G instead

- Avoid clicking on social media or pop-up adverts, independently visit the website instead

- Be cautious about claiming outrageous offers, especially if seen on social media. If it sounds too good to be true, then it usually is

- Stick to well-known websites or websites that you are familiar with or websites associated with high street retail outlets.
---
Read more: Shoppers urged to 'think Irish' in online spending spree