A Dublin-based artist is using his cloud doodle project to give back to charities who have helped his family through a difficult year.
Chris Judge, an illustrator and children's book author, began posting cloud characters on Twitter and Instagram earlier this year.
His 'A Daily Cloud' project has become very popular and followers of the account began requesting prints of their favourite cloud characters.
Chris and his wife Clíona decided to donate some of the profits from the sale of the prints to two children's cancer charities, Aoibheann's Pink Tie and Childhood Cancer Foundation.
Their three-year-old daughter Juno is undergoing treatment for leukemia since her diagnosis in January of this year.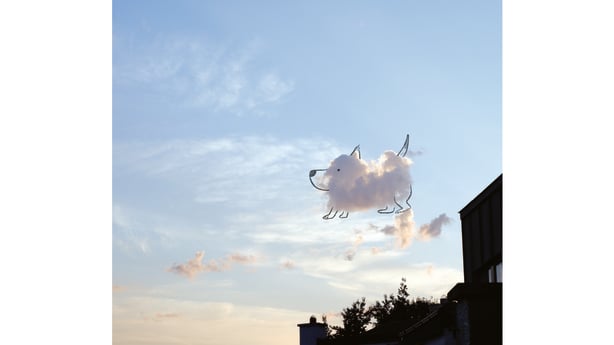 Chris explained: "Myself and my wife thought this would be a great opportunity to give back to charities Aoibheann's Pink Tie and Childhood Cancer and Crumlin hospital because our little daughter Juno was diagnosed with leukemia in January.
"So this on top of Covid, was just mind-bending. It was just a crazy year and those charities have been unbelievable to us. We're delighted to be able to give something back. Every sale, 20% will be split between the two charities.
"And then everyone in Crumlin hospital has just been unbelievable because you go in there first and it's so terrifying and they just make everything better."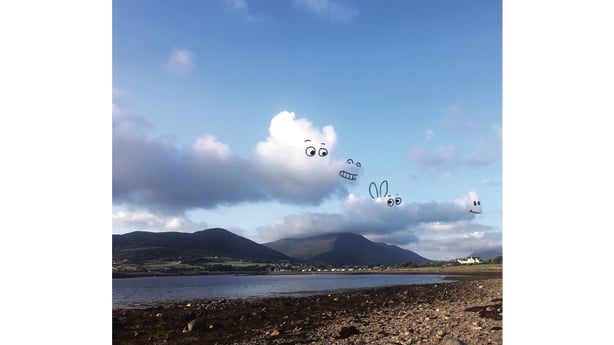 Chris explained he began the cloud doodle project as a way to bring a silver lining to his social media followers every morning.
"I think social media at the moment is a bit bleak. So the idea initially was to have something pop up that's fun and some respite away from all the stuff happening in the world at the moment.
"They're very simple as well. I do as few lines as possible on each drawing. So I kind of let the clouds speak for themselves," he said.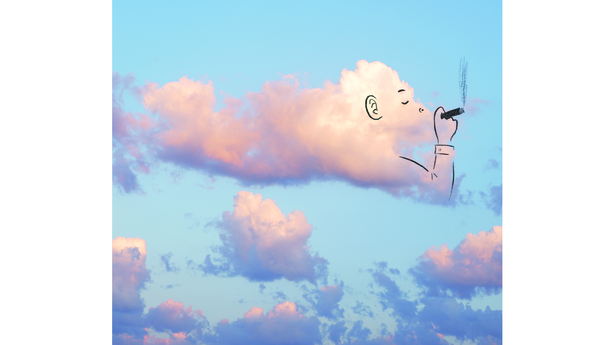 Watching the sky has also helped keep Chris and his family family's feet on the ground.
"My wife has started calling me cloud-hunter. Of course as well, I tell my wife Clíona when she is out for her walks, 'If you see any nice clouds, take a photo.' So she is taking lovely photos of clouds too.
"We'll be having breakfast and one of the girls will say, 'Dada look! There's a huge snail in the sky' and I'll run out. Especially on these nice autumnal mornings, you get this amazing light in the clouds.
"So it's been brilliant for us as a family. It's just keeping us motivated and entertaining us," Chris explained.