You can get used to the dark. So much so, that you may forget what the light looks like.
Dark becomes familiar, comforting even, and you a captive within it.
Since earlier this year, we have been almost imprisoned due to coronavirus.
And it has been a dark time, even during summer.
New habits have been forced upon people and many have adapted to ways of life that are not familiar.
Lockdown feels unnatural, against our human nature and there has been rebellion against the experience of almost solitary confinement.
This year, most people have gone through a prism of emotions. It's why a sense of hope and light is so important as we head into the Christmas and New Year period.
A sense of perspective is also vital.
Ireland has come such a long way in this journey with coronavirus.
This unwelcome passenger has been associated with more than 2,000 deaths and over 69,500 cases of Covid-19 here.
But the impact during the second lockdown is very different to the first, and so has our response, to some degree.
The fatalities in the second wave have reduced by 90%.
As Minister for Health Stephen Donnelly noted late last week, it means that for every 100 people who died during the first wave, fewer than ten have died this time.
Ireland has also done remarkably well in comparison with our European counterparts, with the third lowest case rate for every 100,000 people.
And cases in hospital and ICU have been reducing slowly.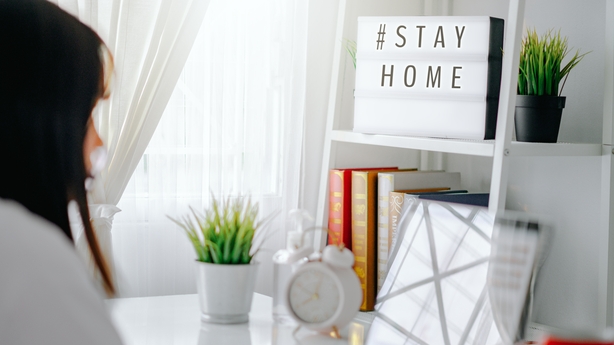 Progress may have stalled, gone off course a little in the past week or so, but the successes are real.
The average number of daily cases over the last week was 412, compared with 1,161 in late October.
The latest analysis by the Central Statistics Office offers much encouragement.
It states that while case numbers have fluctuated from August to October, hospital rates, ICU rates and mortality have remained stable over the same period.
NPHET has pointed to an increase in socialising and the number of close contacts of confirmed cases as contributing to the recent stalling of progress. The case is made that a small reverse of this activity will help us stay on track.
We know there have been increased outbreaks in private houses. There is also much more traffic and movement about, with more people attending workplaces.
At times, the traffic appears as busy as it has ever been. And of course, schools are open. These are all factors in the mix this time, compared with the first lockdown. So some of this is to be expected.
What is missing from the data is a more precise breakdown of where cases are actually occurring now. People do not want general observations or presumptions.
We have been told that more cases have been linked to funerals and the workplace. If testing and tracing is working properly, surely this specific data should be available as evidence?
There is international evidence on the locations where the virus spreads and while that has a certain value, it is not quite the same as Ireland-specific data.
We know that pubs and restaurants are not open so those are not the current environments of spread. When pubs were open, they accounted for a total of 23 outbreaks; hotels ten and restaurants/cafes 39.
Compare those figures with 6,228 private house outbreaks, 345 in nursing homes and 273 in the workplace.
There are big decisions for Government next week, after it receives its advice from the National Public Health Emergency Team. How do we exit Level 5?
NPHET has faced some criticism this week with suggestions that it, or some of its members, have been trying to influence Government through various media interviews.
It might be a good development to see all the members of NPHET wearing masks as they arrive for the regular evening media briefings at the Department of Health.
The case has been made that NPHET is an advisory body and should advise Government via the Minister for Health. That it is not elected, or directly accountable, to the people and so should not separately campaign for various measures to be put in place, or speculate on what Christmas may or may not look like.
Of course, NPHET has to explain its public health recommendations, and the twice weekly media briefings are an important opportunity to pose questions, so getting this balance right is difficult.
Some of the tension may be more about what goes on outside of the specific NPHET briefings and the content of the letters to Minister Donnelly. Ultimately, advisors advise and the final decisions are for Government.
So much has occurred over the past six months, that it's easy for attention to drift from the basic messages. We are bombarded with data now each day. But the key public health messages remain: wearing a mask, social distancing and self-isolating, or restricting movements when required.
Around the world, when leaders arrive at a podium to speak, many usually wear a mask to promote the public health advice that has been in place for many months. At the weekly HSE media briefings, all the HSE officials at the top table, including HSE CEO Paul Reid, and Chief Clinical Officer Colm Henry wear masks until it is their time to speak.
To emphasise the importance of mask wearing, it might be a good development to see all the members of NPHET wearing masks as they arrive for the regular evening media briefings at the Department of Health. These briefings are broadcast to so many people and also viewed on social media. It could send an important reminder about masks from some of the central figures in the pandemic.
For citizens and businesses, the breath of speculation about what the next few weeks will look like has been unnerving. The festive season is one of the most important times of the year, socially, spiritually and economically. But it also has to be kept as safe as possible. That is going to be a high-wire act and one of the biggest tests for Government.
This week, the European Commission published a recommendation on the use of rapid antigen tests for diagnosing Covid-19.
Antigen tests detect the presence of viral proteins and the tests are cheaper and faster. While PCR testing is seen as the best, there is a role for rapid antigen tests, once they meet specific performance criteria as regards sensitivity and specificity, to avoid as many false negative and false positive test results as possible.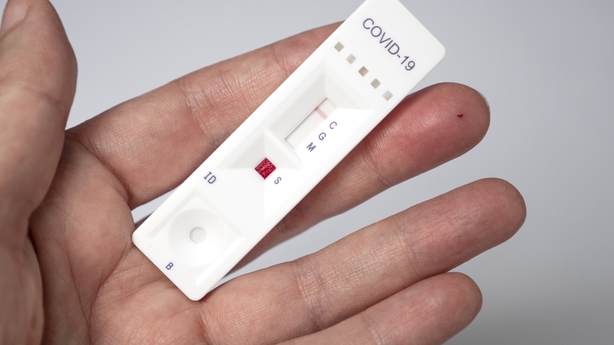 The European Commission said most of the currently available rapid antigen tests show a lower sensitivity compared to PCR. But it has advised member states, including Ireland, to conduct rapid antigen tests in addition to PCR, in clearly defined settings, to help try and contain coronavirus.
"Rapid antigen tests should be used within five days after the onset of symptoms or within seven days after the exposure to a confirmed Covid-19 case," the commission advises. So the wider use of rapid antigen tests is coming.
There are reasons to be cheerful also in relation to potential vaccines. While we must await publication of the scientific data and approval by the European regulatory authorities, the signs are positive.
Public health officials here have advised caution about over-excitement on vaccine progress. They may fear that vaccine optimism could cause people to ease up on public health measures, if there is a widespread believe that vaccination is coming soon.
Most of us have seen some of the soundest and toughest people we know 'losing it' under the unprecedented pressures of lockdown.
Realistically, it will likely be several months into 2021 before the first vaccines would be available here and only then for specified groups at first. At this point, we do not know how long any of the potential vaccines might work for, would they stop transmission and what the full profile of side effects is.
An expert group has been set up to look at vaccination planning here. It will be a major task and there could be a case for the programme to be operated by a separate entity to the HSE, perhaps with the assistance of the pharmaceutical companies themselves, who have developed the medicines and will know how vaccines can best be transported.
We may see mass clinics for vaccination in place here, to make it happen fast and encourage as much of the population to take up vaccination as possible. Getting factual information out about any vaccination campaign will be vital, to deal with concerns, hesitancy and misinformation.
The six weeks of Level 5 lockdown is coming towards an end. It's been very hard. Most of us have seen some of the soundest and toughest people we know 'losing it' under the unprecedented pressures. The flatlining of the daily case numbers has not helped with the uncertainty.
When we moved to Level 5 from Level 3, we skipped 4. It was a bit like putting everything on one colour on the roulette table. All the chips went down. Existing options were exhausted. We went all in.
There have been key moments in Ireland's tussle with this virus. Undoubtedly the next one is coming up after the Government receives advice from NPHET late next week.
A clear logical Level 5 exit plan, based on science and reality, is what people will be looking for.
That will require level thinking.