A young couple who were kept apart by Covid-19 are now are experiencing a "sweet" success story with their confectionery business in Co Galway.
Tia Nakashima and Jason Coyne were almost a year married when Tia went to visit family in her native Hawaii. What was supposed to be a two-week holiday turned into a three-month stay as Ireland entered lockdown last March.
"It was tough because we were married for just nearly a year," said Jason. "It wasn't like we were ten years married and three months apart would be great, you know," he added.
During lockdown, both Tia and Jason also lost their jobs in the hospitality industry. While in Hawaii, Tia came up with the idea to sell chocolate-dipped strawberries upon her return to Galway.
"I called it Aloha Treat because being born and raised in Hawaii, I'm very passionate about "living aloha" which means, back home, it means living with love and living the right way. I wanted to spread that message here through our treats," Tia explained.
"Our products are the perfect way to express anyone's 'aloha' meaning 'love'", she added.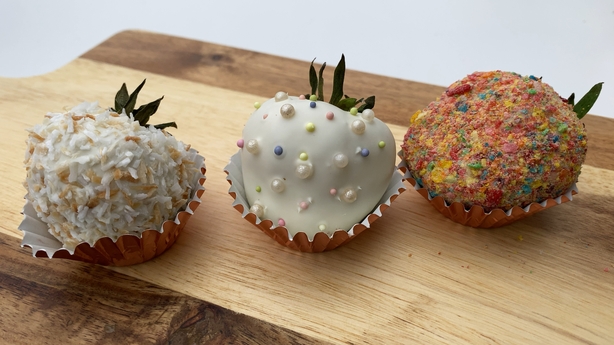 'Aloha Treats' confectionery is sold online. There were immediate "non-stop" orders for products with the couple crediting their success to consumers making a concerted effort to "buy Irish" and "shop local".
"I think it's a better option than buying from the big companies and, you know, getting everything on Amazon. It's better to support your neighbours and mutual friends here," said Tia.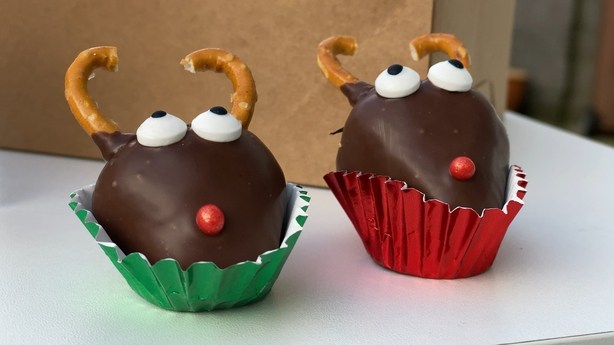 The couple hope to eventually open a shop for their confectionery produce.
"It's been great. I really hope it keeps up because it's the pride of Ireland. We're built on small businesses," said Jason.
All this week we are sharing some of the personal stories behind small Irish businesses or start-ups in this most difficult of years.