A young Galway designer who returned home from Canada due to the pandemic is running with a new shoe art business in Ireland.
Before the outbreak, Barbara Bennett was pursuing a career in design in Vancouver but, after losing her job, she returned home to Galway city in March.
The NCAD graduate was not entitled to the Pandemic Unemployment Payment and, finding herself with plenty of spare time during the first lockdown, she began to customise shoes with her hand-painted floral designs inspired by her Granny's garden.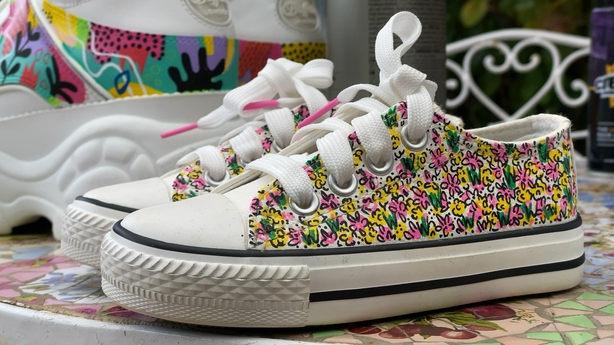 "With all my spare time at home, I came up with the idea to paint shoes," Barbara said. "I was sitting at home one day and I was like, 'why don't I use what little money I have left to buy ten pairs of shoes.'"
"It's different. You don't see a lot of it. It's fun wearable art on your feet, I guess," she added.
In June, Barbara started to post her designs on Instagram with the idea soon taking off.
"I posted them on Instagram. I did ten shoes in one post. And I was like, okay, I'm turning off my phone and I'm going to go for a four hour walk. 
"So I did and I came home and my family were like, 'your post has over a thousand likes on Instagram. So many people are commenting on it. It's amazing,'" Barbara explained.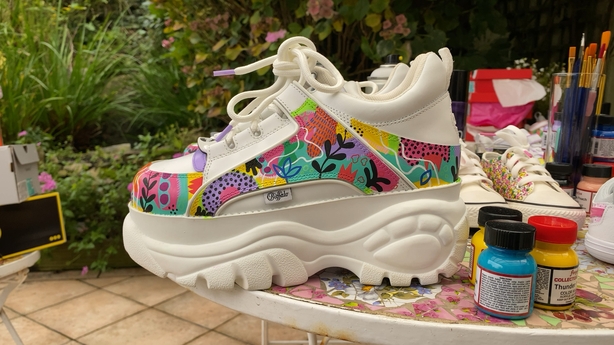 Barbara uses special acrylic leather paints which she imports from the US. She has plans to expand her business and start designing and making her own shoes.
Barbara now sees a future for herself in Ireland. After a year of change, she believes her new business and Ireland might be a perfect fit.
"I had planned to move back to Canada but then of course I came up with this idea and it's going well for me. So, I am going to try and build my business up from here," she said.
She added: "If you told me this time last year, I would not believe you, that I would be back here painting shoes.
"If I didn't have the spare time at home, I wouldn't have realised the potential for this idea. It's just crazy how this year worked out."
All this week we are sharing some of the personal stories behind small Irish businesses or start-ups in this most difficult of years.