In June 2019, President Donald Trump was fresh off the plane at Shannon Airport sitting alongside then taoiseach Leo Varadkar when the visitor dropped the ultimate clanger.
Mr Trump said: "I think it'll all work out for you – your wall, your border."
A visibly uncomfortable Mr Varadkar blinked as the US President drew an unwelcome comparison between his plans for a wall on the US-Mexican border and the problems Brexit was posing for the seamless border on the island of Ireland.
The Fine Gael leader interjected pointing out that the Government objective was to avoid a border or wall. A nonplussed Mr Trump replied "I think you do".
It was a poor start to an already controversial visit.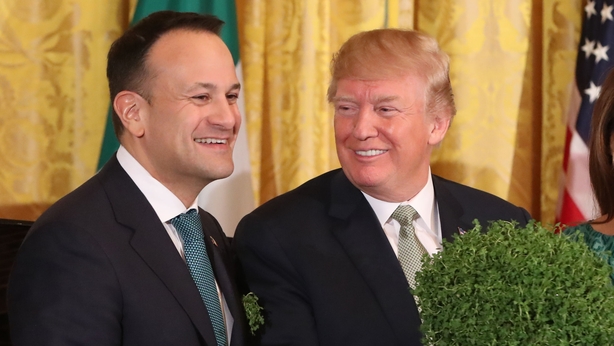 Contrast this with the warmth shown to Joe Biden three years earlier when he visited as US Vice President and it was all harmony - including at Áras an Uachtaráin.
The night before Donald Trump arrived in Ireland, President Michael D Higgins criticised his record on climate change as "regressive and pernicious".
It is clear that when the diplomatic niceties are stripped back, the Irish administration clearly has a preference for Mr Biden over Mr Trump.
The official veneer slipped in recent days with reported comments from the Taoiseach and Tánaiste indicating that Mr Biden has been a good friend to Ireland.
So what difference will a Biden presidency make here?
The impact of the President-elect in the White House will be most immediately felt on Brexit and Northern Ireland.
First up on Brexit, Joe Biden's Irish roots and appreciation of the Good Friday Agreement mean he is seen as more on the side of Ireland.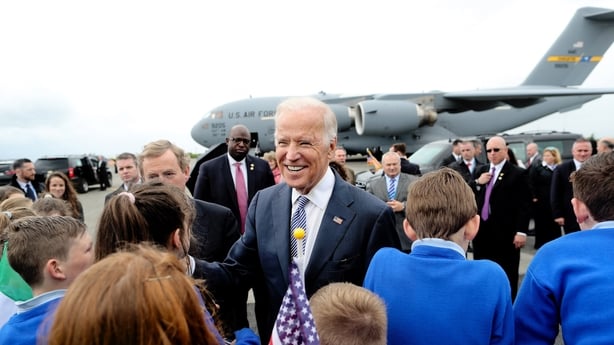 This was exemplified by his intervention in September when the UK unveiled its plans to illegally override parts of the trade deal already agreed.
He warned the UK not to resile from its commitments, tweeting: "We can't allow the Good Friday Agreement that brought peace to Northern Ireland to become a casualty of Brexit.
"Any trade deal between the US and the UK must be contingent upon respect for the agreement and preventing the returning of a hard border."
President Trump, however, had been a cheerleader for Brexit and counted former UKIP leader Nigel Farage among his fans.
There is a sense that Mr Biden's support combined with that of the Democrat majority in the House of Representatives can only strengthen Ireland's hand.
However on trade and global tax issues, Joe Biden may soften the rhetoric but he has also underlined that he wants American companies back manufacturing on US soil.
And that's bad news for Ireland.
On the plus side however, Mr Biden has strongly signalled he wants to re-engage with US commitments to tackle climate change.
And on a lighter note, officials and politicians here are hopeful of a year three visit to the country – one that would be much less painful than the divisive arrival of Trump in 2019.
Mr Biden has already toured the counties of his ancestors in Mayo and Louth and would be certain to visit again – this time as US president.
And the Ceann Comhairle Seán Ó Fearghaíl together with the Cathaoirleach of the Seanad Mark Daly have wasted no time in writing to the Taoiseach urging him to invite Joe Biden to come to Ireland again soon and to address a joint sitting of the Dáil and the Seanad.
The only question would be where to locate the service station certain to be named in his honour.