With Covid-19 restrictions, life is unpredictable and challenging for third-level students. They have had to transition to online learning while losing many of their social outlets. RTÉ News spoke to students at Trinity College Dublin and NUI Galway about how their experience of online college life and the impact the pandemic has had on their mental health and social life.
---
"I feel really angry and really overwhelmed at the entire situation."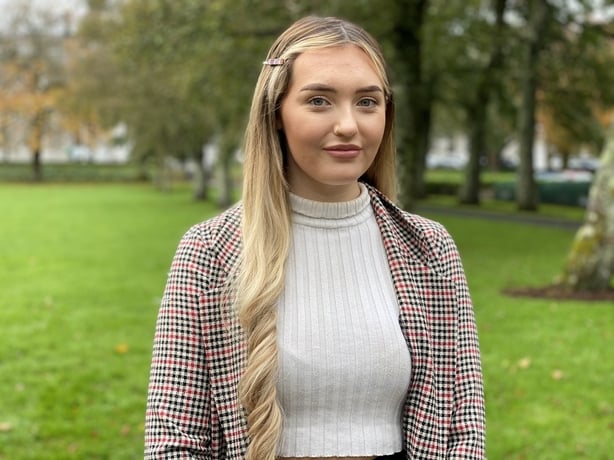 Neasa Gorrell is studying English and Media Studies with Spanish at NUI Galway. She said everyone in her group of friends, "is struggling with the pressures of the pandemic and online learning".
"I don't feel the government and the minister and the institutions of education in this country have done enough for the students in this crisis," she added.
---
"It's a little bit chaotic at the moment. It's a little bit overwhelming."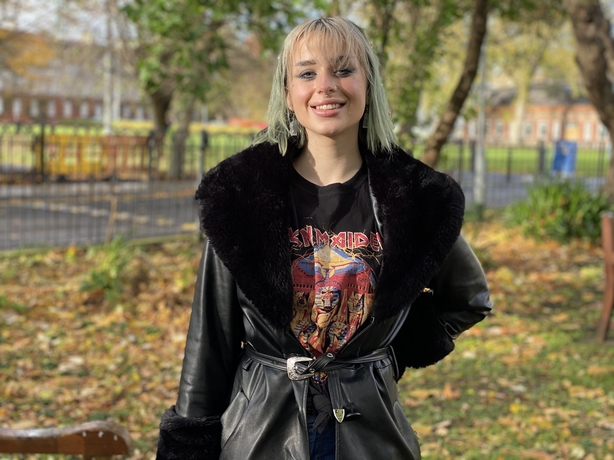 Emma Rossiter is studying Microbiology at Trinity College Dublin. She says students are feeling "overlooked".
"We have to pay fees for lectures and labs that are all online. It is very tough," she said.
---
"It doesn't feel like you are part of the college community. You feel very much like an individual now."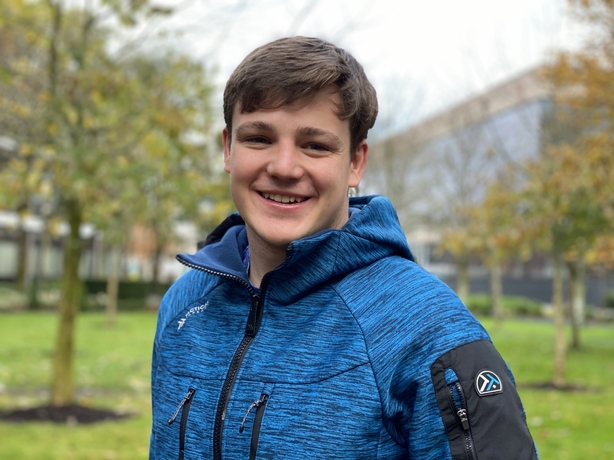 Joe Mee is studying Mechanical Engineering at NUI Galway. The isolation of online learning is impacting on his motivation.
"When you're just sitting at a computer and all you do all day is just look at the computer for lecture after lecture, just looking at slide shows, it's so easy to just tune off. And it's so easy to not to bother," he explained.
---
"I finding it tough. I'm very tired."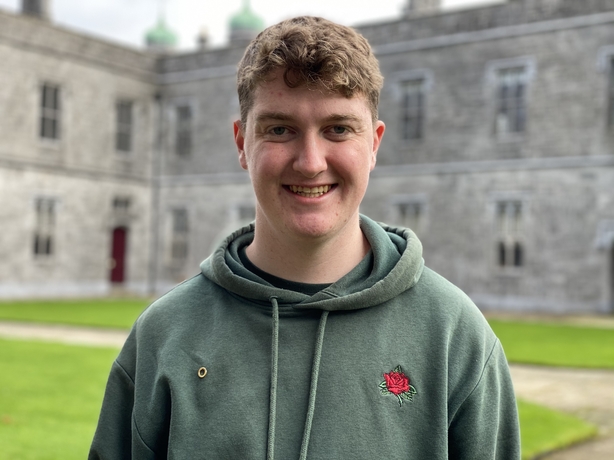 Barry Sugrue is from Tralee in Co Kerry and is studying Gaeilge agus Léann An Aistriúcháin at NUI Galway. He is finding student life "difficult" and not how he expected his second year at university would be.
"I was told in August to come up and get accommodation. I thought I was going to have a semi regular year. But when I came up it was the complete opposite. I am completely at home. I have nowhere really to go besides stay at my house. I am doing everything from home. I've no lectures on campus," he explained.
---
"It's definitely a bunch of ups and downs."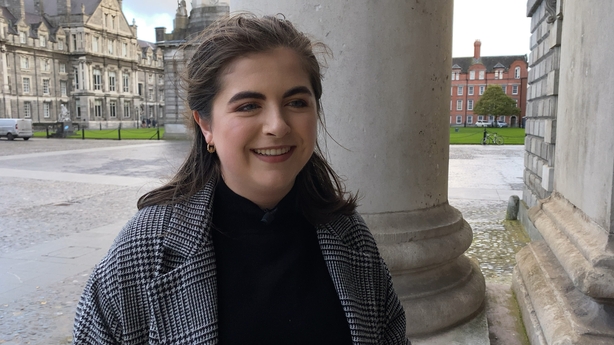 Bridget Maloney is originally from Long Island, USA. She is in her final year at Trinity College Dublin studying History.
"Some days I feel OK. I feel like I am getting used to it but there are other days where you just kind of think, 'when will this ever end?'", she said.