Florida Republican Congressman Francis Rooney has said that with more than 74 million people already voting in election 2020, he can see the high voter turnout favouring Joe Biden.
Rep Rooney, who is not running for re-election this year, remained tight lipped on who he will vote for on RTÉ's States of Mind podcast.
While he hailed Donald Trump for promoting good business policies, Rep Rooney said he's concerned about the president's relationship with authoritarian leaders and his undoing of environmental protections. He also described the United States' coronavirus response as a "disaster".
"I think we should have been on top of this thing in January. We should have had a national testing programme, national mask wearing and distancing programme. We could have minimised and made this much less of a problem for ourselves," he said.
He added: "I'm a traditional business orientated Republican. Reagan, couple of Bush's'. Those kind of policies that pulled the world together… pulled out of World War II, worked with Europe, built stability for time in many areas and we have seemed to upset a lot of it."
However the Congressman has concerns on both sides.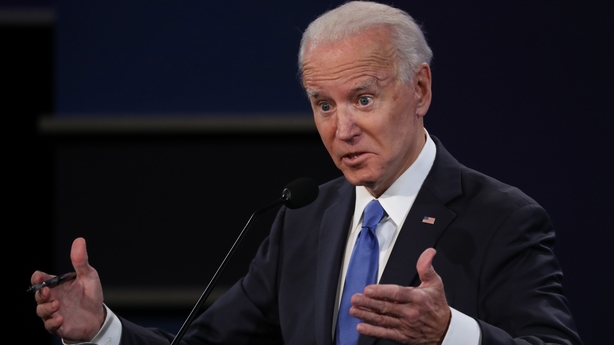 "I know Joe Biden, he's a decent human being. But he's got this radical left tugging at him that just opens up the spectre of a lot of socialist orientated anti-business drives or policies that I'm not for," he said.
Rep Rooney's state of Florida is key swing state with the winner usually taking its 29 electoral votes by razor thing margins.
Donald Trump won state by just over 112,000 votes in 2016. Around 5 million people have already voted in Florida.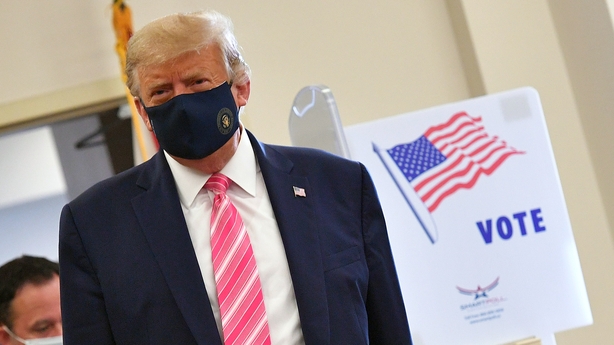 The sunshine state may offer some clarity on election night amid uncertainty over when election results will become clear.
Florida processes its postal ballots as they receive them, meaning officials will be faster counting ballots than the likes of Pennsylvania where election workers have to wait until election day to start that process.
The results in Florida may give an interesting window into voting trends. If Joe Biden loses the state, it may indicate he may not do well in other states including Georgia and North Carolina. If he wins, it could show that Donald Trump has lost a key conservative vote in the state's panhandle.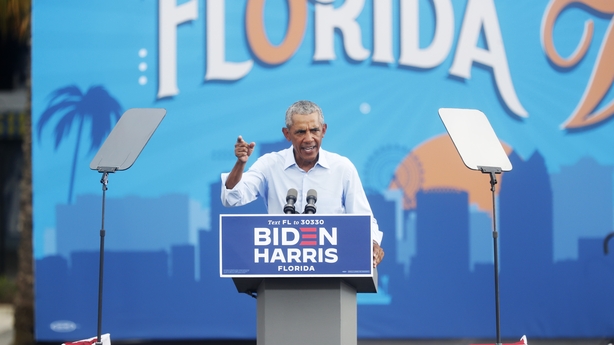 The division in the US is making this election "so up in the air, agitated" and highly partisan, said Mr Rooney.
"You all have some experience with that situation with Northern Ireland. I've heard people analogise [the division] to the United States civil war where some family members were fighting on one side and other family members were fighting on the other," he said.
"It's hard to say what's going to happen, but it'll be pretty close."
To listen to the full interview with Rep Francis Rooney on States of Mind click here for Apple podcasts and here for Spotify