The Novas housing and support agency has said there is a growing problem with homelessness in rural towns where increasing numbers of people at risk cannot access support services.
The agency provides intensive family support, addiction and recovery services as well as help for those who have lost their homes and are at risk of homelessness, in Dublin, Limerick, Clare, Tipperary, west Cork and Kerry.
In its annual report, Novas said it supported over 5,200 people in 2019 and for the second successive year, helped over 1,000 children in over 350 families.
Its report identifies a particular problem with rural homelessness.
It states that while most people who experience homelessness live in large urban cities, there is a growing and significant number of people who are homeless, at risk of homelessness or living in insecure and substandard accommodation in our smaller towns and villages and their rural hinterlands.
We need your consent to load this rte-player contentWe use rte-player to manage extra content that can set cookies on your device and collect data about your activity. Please review their details and accept them to load the content.Manage Preferences
Often rural homelessness is hidden, and a lack of multi-disciplinary supports exacerbates the problem.
In addition, the stigma of homelessness in small close knit communities and families prevents people seeking help.
Novas has established an outreach office in Thurles in Co Tipperary to help a growing number of people seeking support services for addiction, mental health issues and homelessness.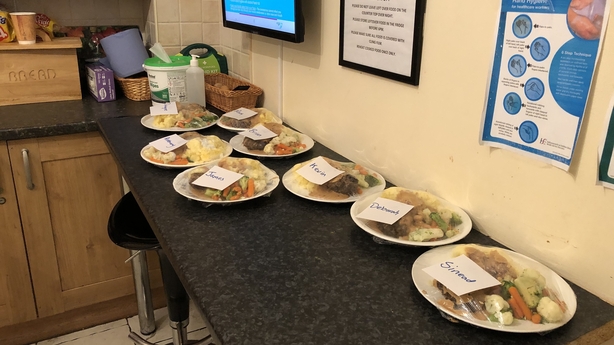 One of their clients is Kieran, who has been living rough and squatting in a derelict building in his hometown for the past year. He has children and family in Thurles and would like to be housed there.
He said guilt, shame and addiction - along with associated mental health problems for people who find themselves in circumstances like his own - mean they do not seek help to prevent embarrassment for their families.
This issue of shame is a big factor in rural areas, according to Deborah Ryan who runs the centre in Thurles.
"It's a small town," she said. "I don't think people are aware of the level of homelessness that is around. Up to a couple of weeks ago there were five people sleeping rough in Thurles. There are also a lot of people sofa surfing and not having their own address and a stable base.
"People are not forthcoming with their issues, particularly if they have mental health problems, and they do not want to make their difficulties public, especially if their families live locally. They do not want them to know the situation in which they find themselves.
"In addition, they may have gone to school in the area, or worked in the town, and there's a lot of shame attached. They want to hide it as much as they can," she said.
Such problems are then compounded by the absence of specialist homeless services in rural areas, according to Novas.
Una Burns, head of policy with the group, said: "Here in Tipperary and right throughout Munster and rural areas there is insufficient emergency accommodation and a huge shortage of single units for homeless individuals.
"This is adding to the large numbers of rough sleepers we are seeing in cities like Limerick, where it is increasingly difficult to access secure long-term single unit accommodation.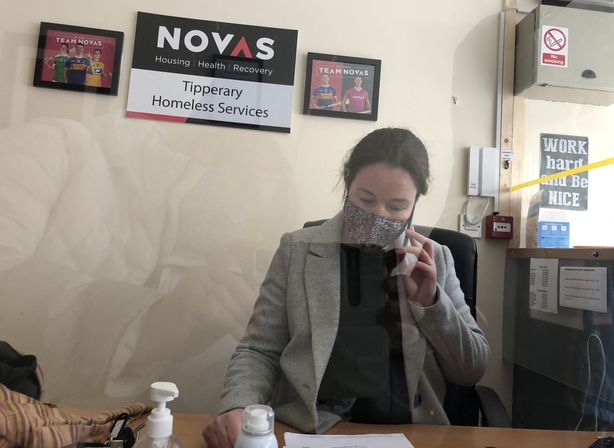 "There are 35 people on our waiting list for temporary accommodation at our McGarry house service in Limerick," she added.
"In our services in west Cork the number of people referred has increased by 400% in the past five years. It's a very difficult situation compounded by lack of resources, lack of mental health supports, addiction services, and dual diagnoses supports as well as accommodation."
But there is hope, and a home for those who seek help.
Martin Morgan became homeless in his 60s. He had worked in Dublin, London and San Francisco in hotel security. He is also a talented bodhran player, musician and singer. However, through alcohol addiction he fell on hard times and lost his rental accommodation in Nenagh.
"I hit the drink fairly hard, and I had a number of problems. I came to Novas, and they said come to Thurles and we will help you, and they did," he said.
He now has the key to his own apartment in the town, and is getting his life back together.
"It is great to have my own place and my own key," Martin said, holding up a treasured photo of himself with boxing legend Muhammad Ali.