The Department of Education has defended a communication it sent to schools which has been interpreted by some as an attempt to influence the Public Health response to Covid-19 cases among teachers so that schools remain open.
In a circular sent yesterday, the Department asked school principals to contact it directly by phone or email if any teachers were among the 2,000 or so people who tested positive for the virus at the weekend and received a text message from the HSE asking them to alert their own close contacts.
The Department said it would arrange for "a follow-up call" from Public Health to the school principal to identify if any action is required by the school, "including identifying any close contacts for exclusion from the school".
A number of school principals have expressed concern at the request. One told RTÉ News he believed it was an attempt to limit the number of teachers who may, as close contacts, need to restrict their movements, so that schools would be kept open "at all cost".
Solidarity People Before Profit TD Richard Boyd Barrett has also raised "alarm" at the circular saying he would be "worried that the Department of Education is seeking to influence the Public Health response to positive Covid cases, and as to who in a school might be deemed a close contact and excluded".
"It would be very worrying to think that the imperative to keep schools open was influencing in any way the proper Public Health response in schools and therefore the health and safety of staff and pupils."
Around 2,000 people who tested positive for the virus received were told by the HSE at the weekend to alert their own close contacts.
They were asked to send on a message to their own close contacts - people they had spent more than 15 minutes with - alerting them to restrict their movements and immediately contact their GP to arrange a test.
It is not known if any of those affected were teachers.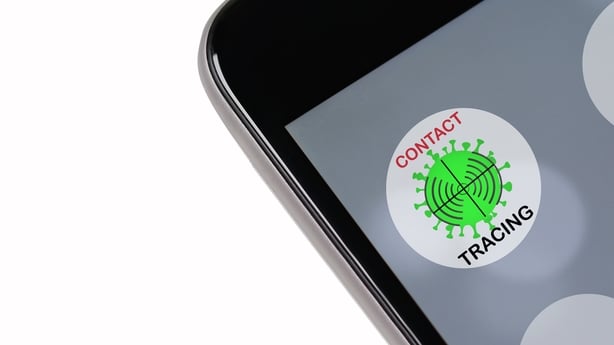 The Department of Education has rejected the suggestion that its circular was attempting in any way to interfere with the Public Health response.
Defending the communication, a spokeswoman for Minister Norma Foley's department said the message was a temporary safeguard, so Public Health would be immediately alerted to the fact that a school was involved.
"We are making sure that Public Health is connected with any school in this situation as quickly as possible. This is an additional safeguard. In no way does it in any way impinge on the public health response."
Some teachers and other staff in schools are concerned that different rules are being applied to them when it comes to who is deemed a close contact of someone who tests positive for the virus. They feel that the criteria being applied is too narrow.
Teacher unions are seeking clarification from the HSE as to the criteria being used in schools to determine close contacts or casual contacts.
Commenting on the fact that people who received the text message were asked to identify and alert their own close contacts, the Department of Education spokesperson said that was a "judgment call" for people to make themselves.
Ultimately, determining who was a close contact was a matter for the HSE, not the Department of Education, the spokesperson added.