It is no exaggeration to say that at this stage in the coronavirus emergency, people are dazed and bamboozled, confused even. And who could blame them for feeling a bit lost.
The plan for living with Covid-19 set out in Levels from 1 to 5. The various levels were supposed to give people certainty. But with tweaks and caveats and add-ons, you would need a PhD in Covid restrictions to be sure what applies and what does not at this point.
Clarity and certainty is vital for people, so they can understand the rules and do their best to adhere by them. I think it's fair to say that the messaging has been messy. Some of that may be due to the fact there are so many voices, Government and others, with an opinion.
We seem to be a country divided. Looking at social media in particular, there are those who support a move to a Level 5 lockdown while others take the view that society and the economy has to be allowed operate at a reasonable level.
And that while the case numbers are high, the number of deaths and hospitalisations is relatively low. Then there are views in between these opposites.
We had suggestions of a 'circuit-breaker' - a short, sharp shock of Level 5 lockdown. But there were concerns about whether there is evidence that it would even work, how long it would actually last and would it just offer a temporary respite in the end.
The Taoiseach poured cold water on the idea, emphasising the Government wanted to give Level 3 a chance to work. Then yesterday, the National Public Health Emergency Team (NPHET) came back, not unexpectedly, with its recommendation that we go to Level 5 for six weeks.
The scale and pace at which changes are being proposed and the impact of these changes on lives and livelihoods, is adding to the feeling of loss of control for people.
This week, people were also told not to socialise. They were advised that they cannot have visitors to their homes. What are they to do all day and night, especially if they are alone?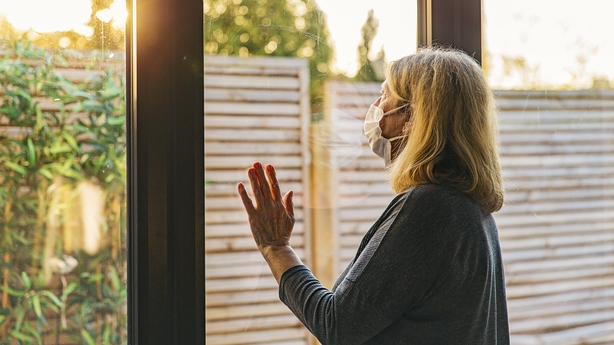 It will feel like a cruel and unusual punishment for some. People need companionship, especially older people and particularly those living in isolated areas.
The happy things in life usually involve gatherings. Most of Ireland is still on Level 3 restrictions yet the restriction on home visits feels like a much tougher level. It is a terrible isolation for many people.
The restriction on home visits was introduced, not via NPHET but by the Government when it also met to consider what to do about the border counties.
The best rules are those that are clear and can be policed. It is very hard to see how the rule on house visits can be policed. All week, people have been pointing out the contradictions in the restriction on home visits, when compared with places where people are allowed to gather.
The weak logic seen in some of the measures has a corrosive impact on the collective effort to get though these difficult times. In any event, the restriction on home visits is not a ban, it is advice. How do you police advice?
As we move up and down the various levels of restrictions, an idea comes to mind. As an incentive this year, how about the first county that makes it back to Level 1 takes the Sam Maguire?
For nursing homes, families with relatives now rely on virtual visits to see their loved ones for brief periods. According to Sage Advocacy, more nursing homes are not facilitating outdoor or window visits because of the latest Covid-19 restrictions.
It said that some homes have chosen to disregard the guidelines published by the Health Protection Surveillance Centre which says that outdoor and window visiting is permitted at every level. This also must feel like cruel and unusual punishment for older people, who have already suffered so much.
During the week, Tánaiste Leo Varadkar said the overall health advice stands, whether the country is at level 1,2,3,4,5 or 26! It's like the amplifier in the Spinal Tap movie, which goes to 11.
Who knows how heavy this is all going to get?
In Covid-19 terms, Dublin will not be looking for a drive for (Level) 5 this year. So as we move up and down the various levels of restrictions, an idea comes to mind. As an incentive this year, how about the first county that makes it back to Level 1 takes the Sam Maguire?
When you strip away all the plans, the levels and the detail of restrictions for various areas, it's hard not to conclude that the overall strategy is to buy time. But how much time must be bought – six months, a year, more?
We will come to a point when the level of infection will drop. But no-one can say when that will be, given we still have no vaccine, no special treatment and no background immunity in the population.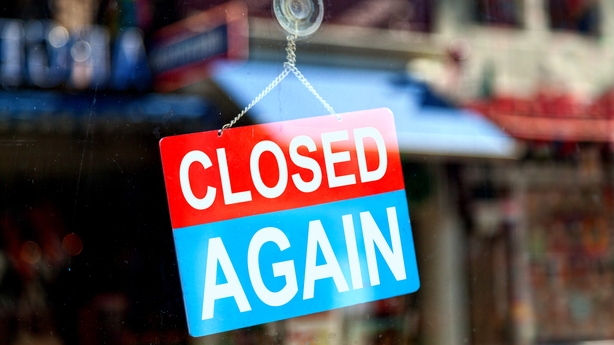 If this is the case, then the reality of what is facing us is repeated significant restrictions each time virus cases rise, followed by a reopening of society. Then the same again, like a repeat prescription from your GP.
The fear is what will be left of society when it all comes to an end? Some straight talking on the real strategy would be good, even if the message is bad.
Some weeks ago, questions were asked at one of the Department of Health briefings about what type of Halloween or Christmas people are facing.
This week we heard that Halloween will not be normal and it will not be possible to have children and families moving from house to house, trick or treating, in the usual way. No-one wants to be the person who cancels the big moments, especially those in young people's lives.
When Halloween passes, thoughts will then turn to Christmas, if they have not already. Some people have already been shopping for their Christmas gifts, in case Armageddon is coming early.
The HSE test and trace system is expected to cost €700 million next year. That is based on 100,000 tests a week. But already this week, the HSE exceeded the 100,000 tests level. It has been doing around 18,000 tests a day.
It will be a very difficult Christmas. The list of presents has changed this year with coronavirus. So people can expect more Revolut cash, gifts of Netflix or other online streaming platforms, good walking boots and cycling accessories. And hankies, lots of hankies, for the tears.
Plus remember too that puppies were never just for Christmas. So they are certainly not for getting through Covid-19 either.
We are human beings. We like person to person contact. Anything else is unnatural. There are only so many Zoom meetings people can handle in a day or a week.
With these type of meetings, it's impossible to read the human signals that are given off in person-to-person gatherings. Where you can see the whites of someone's eyes. One of the greatest losses with Covid-19 is the personal touch. Standing away from people seems so unnatural.
It was a big week for the health service with the Budget announcements. In a normal year, an extra allocation of €4 billion to health would be headline-grabbing for sure. But this is not a normal year and the Minister for Health Stephen Donnelly had to battle hard at the press briefing to get his message on funding across, such is the domination of Covid-19.
Less than half of the €4 billion will go on Personal Protective Equipment and the test and trace system. There are 1,114 more acute beds promised by the end of next year, along with 321 ICU beds and around 1,165 community and other beds.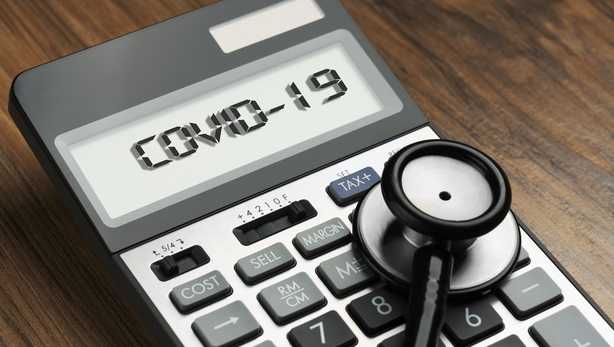 It will bring the number of acute hospital beds to 12,100. To allow these beds and services open, the promise is to appoint 4,000 more acute hospital staff and 7,000 community staff. These are big numbers and big commitments which will, if realised, increase the HSE staffing complement to 137,000.
The HSE test and trace system is expected to cost €700 million next year. That is based on 100,000 tests a week. But already this week, the HSE exceeded the 100,000 tests level. It has been doing around 18,000 tests a day.
The Government has said there is a contingency fund if test levels need to rise. The HSE has done 200,000 serial tests on staff and residents in nursing homes or residential care centres. The positivity rate is low at 0.3%. There is now pressure on the HSE to do serial testing on a weekly basis in nursing homes, given the special risks for that sector.
Testing and tracing was ramped up in the early to middle stages of the crisis, but ramped down when case numbers fell and when staff who had been redeployed to do testing and tracing returned to their original jobs.
In July, we were seeing daily case numbers as low as three. Might it not have been wiser to have kept ramping up testing and tracing for the inevitable second wave, which we are now experiencing?
Schools were also reopened for the mental and physical wellbeing of children and also their parents. Let's be honest about that. Some cases in schools will also invariably spread to the home.
The remark by Chief Medical Officer, Dr Tony Holohan, on Thursday - that transmission is now so widespread, contact tracers cannot track down all cases linked to those who test positive - was shocking. Essentially, this means tracking and tracing is no longer effective with the rising level of daily cases.
The scale of testing is significant but given the current trends, that testing and tracing capacity is likely to be put to the ultimate test over the coming months. Just look at what happened in France this week.
The homes and offices of the French Health Minister and the head of the health service were searched by police as part of a judicial inquiry into how the Government has handled the crisis.
Recently, the final report of the Oireachtas Special Committee on the Covid-19 Response recommended that an inquiry into nursing home deaths be conducted. The fall-out from the coronavirus emergency will be long and deep.
The reopening of schools has certainly also divided opinion. It has generated a debate about the heart of the strategy – keep schools open but keep the community spread of the virus at bay.
Many health experts say the school cases are low, with a positivity rate of 1.9% compared with 6% in the community. In truth, schools are the community, too. So to designate them as something else is a bit disingenuous.
Schools were also reopened for the mental and physical well-being of children and also their parents. Let's be honest about that. Some cases in schools will also invariably spread to the home.
The main difference between earlier in the year and now is that schools were shut then but have reopened now for some weeks. Their reopening must have contributed in some way to the figures today.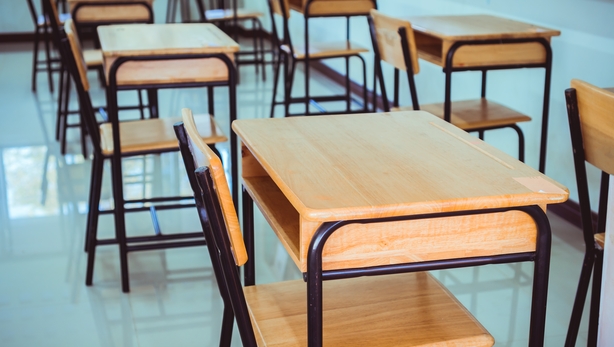 It would be valuable to see more detail on the number of cases in schools, the outbreaks and onward transmission to homes. At the moment, all we have is the official number of school outbreaks at 73 and the number of outbreaks in private houses at 3,532.
There is also a disconnect between the official figures on schools cases and what some parents are reporting.
One Facebook page with over 100,000 members has been collating official confirmations of cases, according to the parents involved.
They put the number at 724 cases in 499 schools. The breakdown they provide is 251 cases at primary level, 377 in secondary schools and 21 in pre-schools.
Outbreaks are different to cases, of course, and so it would be useful to know how many cases arose from each outbreak by location. Even under Level 5 restrictions, there is no recommendation for schools to close.
That could be hard to sustain, given the nature of Level 5 measures and concerns some teachers may have. Indeed yesterday, the HSE's chief clinical officer, Dr Colm Henry warned that it would be difficult to keep schools open with the rate the virus is spreading.
At this stage, there is such a flood of data and information and opinions on where Ireland should go in dealing with coronavirus, it's difficult to see the wood for the trees.
People are getting overwhelmed with it all, especially as it tends to be the only topic of conversation. The cacophony of commentary is wearing people down.
There is a desperate need for calm. A moment to step back and take a second look at how Ireland is dealing with coronavirus. Above all, a need to always avoid Group Think mentality. Questioning is good in a healthy democracy and should never be criticised.
Is there another way, a better way to protect those at risk, to save the economy and society? Are we on the right path, or have we got lost in the turbulence?