A reduction in the VAT rate for the hospitality sector has not been ruled out in the forthcoming Budget, the Minister for Public Expenditure & Reform told RTÉ's This Week.
Michael McGrath was asked about an expected recommendation from the tourism recovery taskforce that the VAT rate be lowered from 13.5% to 9%.
"The full range of options across the taxation code are being considered. At this point in time, nothing has been ruled out before the Budget is finalised on 13 October," he said.
"We would have to assess the economic impact [of cutting the VAT rate], the amount of tax foregone, how effective it would be as a stimulus, and if it would help businesses be more viable."
Questioned about who would pay for the cost of the mistakes in the Leaving Cert calculated grades system, Mr McGrath said: "There are questions that need to be answered as to how the errors occurred.
"I think it would be appropriate to examine the contract with the third party company to see what recourse is available to the Irish tax payer."
The Fianna Fáil TD for Cork South Central said austerity was not being considered for this year's Budget. "It is not the time to withdraw supports for businesses, jobs and the economy."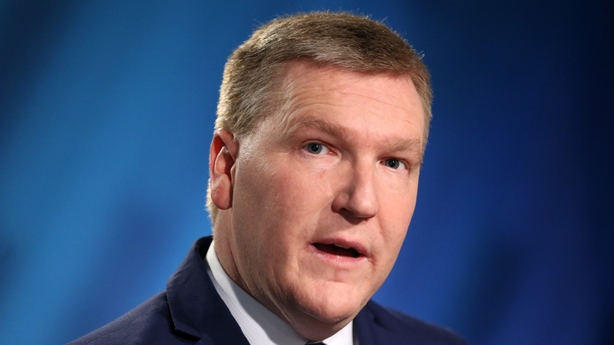 He said the focus will be on Brexit, supporting the economy through Covid, funding public services and investing in infrastructure projects "as we can borrow at very low rates".
"It will be a challenging budget but we are confident the Irish economy will recover," said the minister.
"I think the capacity is there to cope with the challenges of Brexit and Covid-19.
"We have to have an eye on Ireland's fiscal sustainability but we recognise this is not the time for austerity."
He also said a reduction in income tax was "not part of Finance Minister Paschal Donohue's thinking at this time".
Minister McGrath said the current rise in coronavirus cases was "not sustainable" but he "sincerely hoped" that Dublin would not be moved up to Level 4.
"We are all weary and many people have paid a severe economic price during the pandemic but we need to get on top of this.
"We need to ask ourselves what more can we do to adhere to public health advice. But it is tough and difficult."