There is a famous scene from the Indiana Jones and the Last Crusade film, where he must select the Holy Grail from a table of chalices.
If he gets it right, it will bring him life - but if he makes a mistake, it will take life from him. So the Grail Knight advises him to "choose wisely", which he does after careful consideration.
We now have a welcome breathing space over the next week from new major restrictions - bar the household visit rules.
It affords time for people to reflect on making wise choices, to reduce the risk of contracting and spreading coronavirus. These are decisions for everyone to make, each minute, of every hour, of every day. To heed the public health advice, or not to follow it and to go randomly into the path of danger.
The choices people make over the coming week will set in train certain events.
These choices will lead to decisions being made by the National Public Health Emergency Team later next week. Those decisions could see Dublin return to Level 2 or not, Donegal see an easing of its status possibly a week later and other counties to remain stable, in terms of the current restrictions.
Our actions have consequences that ripple out into wider society.
There was a sombre mood late last week from Dr Ronan Glynn, in his final days as Acting Chief Medical Officer before Dr Tony Holohan returns on Monday.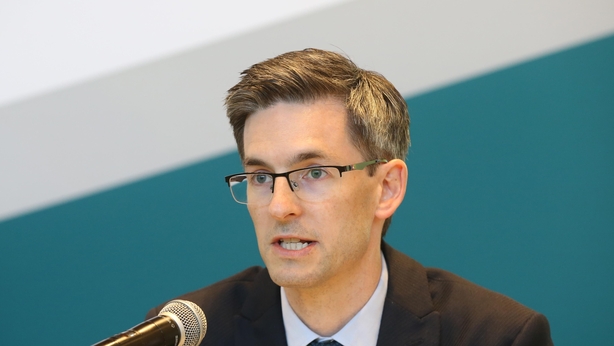 In an unusual move, NPHET issued a statement just hours after its meeting on Thursday about the number of counties with a particularly high incidence of the virus. Its main concern, it said, was the national picture.
Some people have become wrapped up in what might happen in certain counties. Late last week, the speculation was rife about Cork, in particular. The truth is that any county could be at risk of facing higher restrictions. The situation is so dynamic that some counties move out of the danger zone over a matter of days, while others move into being at risk.
The Government Plan for Living with Covid-19 sets out five levels. While Dublin and Donegal are on Level 3, the rest of the country, with the new household visit rules, is probably on 2.5. It is all very precarious.
We also saw a return of some mixed messaging this week, with the suggestion that for some counties, new restrictions might only apply to a city, town, or village.
These suggestions came from the political sphere probably more fuelled by hope than fact, given the terrible impact on life and business of the higher level restrictions.
The seed certainly did not emanate from NPHET. It takes the view that people do not live in cities per se. People move around cities, towns, villages and whole counties. So for now, any rise in restrictions would apply to a whole county.
The next few months will likely see more talk about Zoom Santa and remote trick or treating. This year Covid-19 will be the Bad Santa pouring cold water over festive celebrations.
That is a difficult situation for business and daily living, especially where there are vast distances involved between places, with little or no cases and those with rising case numbers.
The imminent return of Dr Tony Holohan from leave brought lots of talk about hawks and doves in the battle against coronavirus. Dr Holohan returns to the department to a new Minister for Health, new ministerial advisors and other personnel changes.
It should make next Monday's media briefing interesting, if it is the first he chooses to attend with his deputy, Dr Glynn. So much has happened since Dr Holohan departed in July. There is also so much ahead that we cannot foresee. Certainly, the health service and the country is probably about to enter the most difficult period we have known so far.
The next few months will likely see more talk about Zoom Santa and remote trick or treating. This year Covid-19 will be the Bad Santa pouring cold water over festive celebrations.
I have spoken to people on the phone this week who feel they are experiencing Covid meltdown. Who feel trapped with nothing to look forward to and danger lurking all around. A bit like being stuck in a B movie, with Jack Nicholson and Hotel California, on repeat play, all day.
We adapted over the last eight months and so we must try to adapt for the few months ahead and hope for better in 2021. What other choice is there?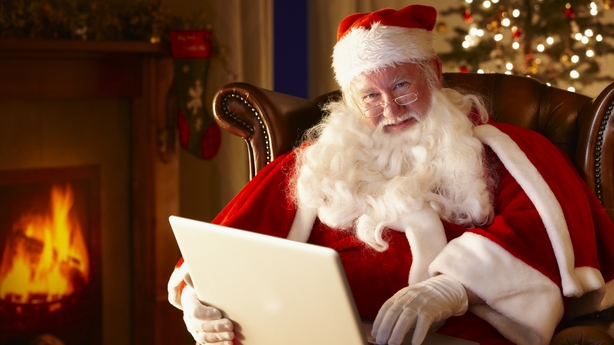 There was an interesting intervention during the week by Tánaiste Leo Varadkar in an interview with The Currency. He was questioning if Ireland was using the correct criteria for determining restrictions and cited the approach in Belgium, where the focus is less on cases and more on hospitalisations, ICU capacity and deaths.
It is only a few weeks since the Government published its plan for living with Covid-19. That sets out the agreed criteria which NPHET must take into account when making recommendations about restrictions.
The criteria include the level of hospitalisations, new admissions, critical care occupancy, case numbers and a range of other factors. So this is a broad range of criteria. There is, of course, value in examining whether these ground rules should be open to change and considering fresh evidence from abroad as to what works better.
Also this week, the findings from the public survey for RTÉ News that 32% of people would not take the first publicly available Covid-19 vaccine will raise concern. It's a high percentage and shows the impact of vaccine hesitancy and fake news.
For a vaccine to be effective in terms of herd immunity, the HSE says that an uptake of around 80% and ideally 90% would be needed. The challenge for health authorities, if a vaccine becomes available, will be to ensure the public sees that it is safe and effective.
The testing criteria has changed since April. People with no symptoms are being identified now and that has to be taken into account when comparing current figures with what was seen a few months ago.
If the majority of people are convinced a vaccine will help save their lives and the lives of their loved ones, that should have an impact on uptake.
The public also need to be made fully aware of the long-term effects of contracting Covid-19 for some patients. There are clinical reports of fatigue, brain fog, shortness of breath, aches and pains. Also of damage to certain organs. Doctors are still learning what the virus does to people's bodies.
So there is a big job ahead for the Government and health authorities on the vaccine front.
One story in the British Medical Journal stood out this week about how some universities are coping in the new environment and helping campuses stay open.
Some are introducing Covid-19 screening programmes using pooled testing, to help prevent outbreaks. Both the University of Cambridge and the University of Nottingham are using pooled testing. This involves mixing several samples together and then testing the pooled sample. If the result is positive, then the people in the group need to be tested individually.
According to the BMJ, this increases the number of people who can be tested using the same amount of resources – saving time, supplies and money. It works best in populations where most samples are expected to be negative.
Pooled testing is used in countries such as Uruguay and Rwanda to screen teachers and health staff.
We are seeing many more cases reported here each day now, with the five-day average at 412. These figures are similar to what was seen in late April when the situation was deteriorating.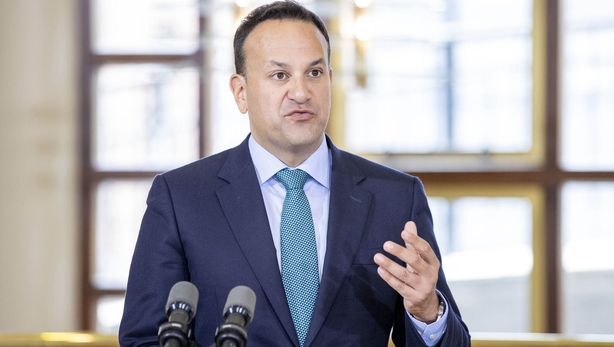 But there needs to be caution in comparing the figures seen earlier this year, with what we are seeing now. It is not quite comparing like with like.
For instance in April, there were different testing criteria. Testing was recommended for at-risk groups and those with two major symptoms. Now the testing net is cast much wider.
Also, the HSE is doing serial testing in meat factories, nursing homes and Direct Provision Centres, so people with no symptoms are being identified also. That has to be taken into account when comparing figures now, with what was seen back in April and May.
In the last week, the HSE performed over 87,390 laboratory tests. It has also recently started using a Germany laboratory again for some tests, mainly the serial testing but it said the test volumes being done overseas are generally low. The overall positivity rate in Ireland is rising and now stands at 2.9%, much higher than in May.
The HSE is also doing a deep dive into 500 close contact transmission cases, going back seven days before the onset of infection. A questionnaire is being developed to see how this system might help gather better detail on where virus transmission begins.
Community transmission can be a very complex web to unravel, especially given the nature of Irish communities. Public health experts outlined one positive case this week that had led to 60 other infections.
There has been much debate about the true picture of school infections, with schools open now a month. Anecdotal reports and data gathered by individuals on social media would put the number much higher than the official figures.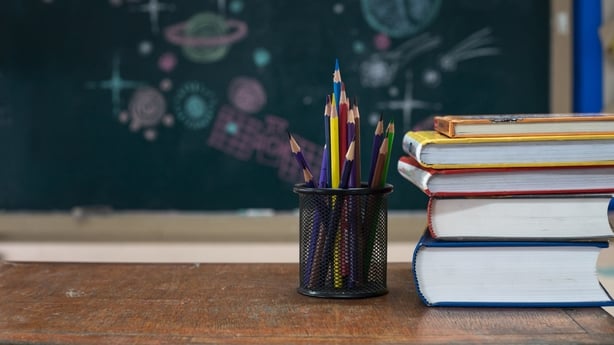 The official HSE data shows that 4,300 staff and pupils have undergone or are undergoing day 0 and day 7 testing. To date, it said that 84 positive cases have been detected in schools. The positivity rate for close contacts in school settings is put at around 1%.
For the household setting, the close contact rate is 16%. Officially there have been 36 outbreaks (an outbreak is different to a single case) in schools, an increase of 13 on the previous week.
Schools are complex environments and the approach to each setting is determined by the particular circumstances by public health experts.
Before Covid-19, public health medicine was a relatively unknown specialty in the public consciousness. Many of those working in the area felt they were viewed as the Cinderella of medicine by successive governments.
Public health doctors were not often seen in the media – wrongly viewed working perhaps in a dusty dark office not dissimilar to the Carlsberg Complaints Department. The public and media spotlight was usually focused on surgeons, hospital specialists, high tech medicine and GPs.
Coronavirus has changed all that, one of the few positives.
The cost of testing and tracing alone is staggering, according to figures released to the Committee. This year it will cost €450 million and next year around €700 million.
I have known many public health doctors since my health coverage work from 1988. One of the landmark projects I particularly recall was the Kilkenny Health Project, which first published results in 1991.
I interviewed Dr Emer Shelley, one of the two public health experts involved, about it at the time. The project was a community-based study in which the first phase ran from 1985-1990 on cardiovascular prevention in Kilkenny.
It lead to the development national initiatives on heart disease and made an important impact on populations. That's a big part of the role of public health, they are part of the bigger health picture.
Covid-19 has brought the speciality of public health to greater public prominence. There have been many reports for the Department of Health and Government over several decades calling for better recognition of this group of doctors.
The most recent was the Crowe Horwath Report on The Role, Training and Career Structures of Public Health Physicians last year. There are indications now that public health specialists may get consultant status and a pay grade to match that recognition. Let's await the details as there have been false dawns before.
This certainly has been their moment to shine, but should it take a crisis to gain such recognition?
The Covid-19 Committee finished its hearings this week. It will now prepare its final report. The Committee heard from Minister for Health Stephen Donnelly, the head of the HSE, Paul Reid, and NPHET members this week.
The cost of testing and tracing alone is staggering, according to figures released to the committee. This year it will cost €450 million and next year around €700 million. How many hospitals, extra beds, staff, or procedures would that amount of money buy? On top of that is the ongoing massive cost of PPE.
The impact of Covid-19 on the health system is still hard to predict. One thing is certain, the effects on non-Covid-19 care are stark. In Britain, NHS leaders have called for politicians to be honest about what the service can deliver, given the effects of Covid-19, backlogs in treatment and reduced capacity because of infection control measures.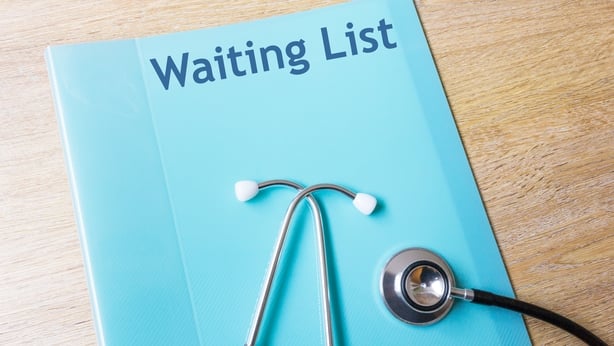 Honesty is vital at this time about exactly what patients are facing this winter. The public have been through a very tough time and there are further hard times to come. Describing the coming months as "challenging" does not quite cut it. The time for harsh reality is here. People can take it.
We already see that of the 17 extra ICU beds to be put in place this year, under the Winter Plan, 12 will be funded this year and five next year. Will it be enough?
Separate to the Winter Plan, the HSE has submitted to Government proposals for the number of ICU beds to be increased to 439 over time. If you had a euro for every plan produced for the health service, you would surely be a rich person now.
As spring gave way to summer and that to autumn, winter is now looming. Soon enough, we will see out the golden month of October and pass into the twilight freeze of November.
Time is passing, as we tread through the remaining weeks of this unparalleled year. To borrow once more from Indiana Jones, we are passing through history.
This is history. These are days which will never be forgotten, although we cannot wait to put them behind us.
The actions we took over the past week or so, have already cast the die for what happens over the coming days, in terms of case numbers and the onward spread of infection.
But everything is not set in stone. There is time to change the narrative.
It is never too late to choose wisely.