A Dublin teenager has told of his harrowing battle with Covid-19 and is urging other young people to take the disease seriously.
Jack Edge, 17, from Rathfarnham, had no underlying health conditions when he contracted the virus in April.
Five months on and three hospital admissions later, the Leaving Cert student is still suffering from the "destruction" the virus wreaked on his body.
Jack first displayed symptoms of Covid-19 on 15 April and five days later was admitted to Tallaght University Hospital. Within hours of being hospitalised, he was fighting for his life.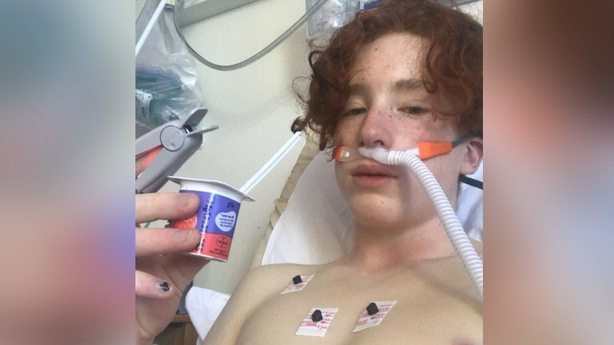 Jack recalled: "My mum came into see me and I was asleep. The nurse who was watching over me told her that they were going to have to take me into ICU.
"Within a few hours, I was put on a ventilator because I couldn't breathe properly."
Jack had to be put on a ventilator to help him breathe for 12 days.
"While I was on the ventilator the nurses were able to FaceTime my parents. I don't remember this, but they have one or two pictures of me with the tube down my throat. And that was the only time they could see me," he said.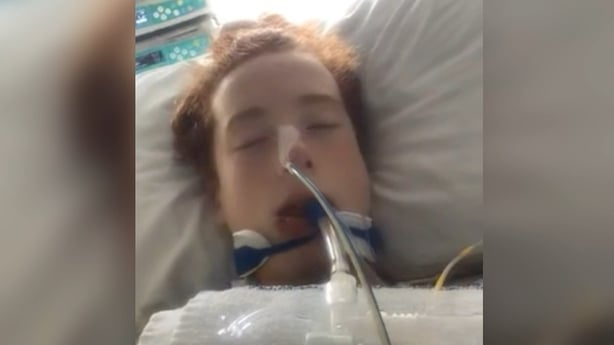 As Jack's condition stabilised, he was transferred to a high dependency unit.
Jack said: "I couldn't sleep for three days. Every time I closed my eyes, there was just dizziness and loads of colours.
"I literally stayed in the bed for 72 hours, just staring at the wall. I had a lot of dark times in the hospital, since I do struggle with anxiety too.
"But the care I received was absolutely amazing. They came in and talked to me if I needed to talk, as I would often get lonely, as it was mainly just me in an isolation room."
On 13 May, Jack finally received some good news. "The nurse manager came in to me and told me I was going home.
"I'll never forget her words. My parents came in later that day. We just had a five-minute hug and there were lots of emotions and crying. It was the first time I had seen them in a long time. And it's a moment I'll never forget."
However, surviving Covid-19 was just the first step for Jack. On 28 May, he was readmitted to hospital in excruciating pain. Doctors told him he may have suffered nerve damage associated with the virus.
"I'm currently taking 18-20 tablets a day. Tablets for the nerve damage, for pain and for my anxiety.
"I basically have to learn to walk again. I do two to two-and-a-half hours of physio every day, depending on how much energy I have. I wake up some days and I get really upset. I still don't know why this happened to me or how I got it."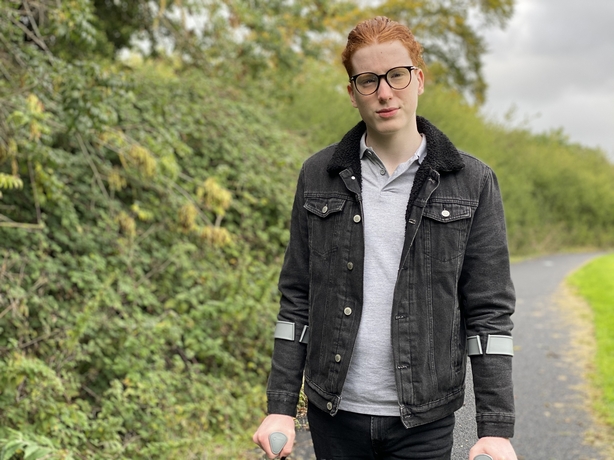 Jack was admitted to hospital for a third time a fortnight ago. He had severe chest pain and was struggling to breathe. It was another distressing and painful legacy of the virus.
"It's all because of Covid-19. This is proving to be a very, very long road to recovery," he said.
Reflecting on their eldest son's fight for survival and his subsequent struggles to get back on his feet, Jack's parents described him as "their hero".
Jack's mother Jennifer said: "I think he has coped amazingly well. He sometimes struggles to gets up out of the bed because his legs feel like cement. But he comes down and does his physio.
"He never complains. He just does it and pushes on. He's incredible. We tell him all the time that there are going to be bumps on this road, but he has had a hell of a lot of bumps. Yet he just keeps going and keeps getting up."
His father Robert added: "Words can't really describe how proud we are. He seems to have this inner resilience.
"He has had to dig into that well on a lot of occasions, but he always puts on a sunny disposition. He wants to push on and get back to being able to walk normally. For him, that would be like winning the EuroMillions."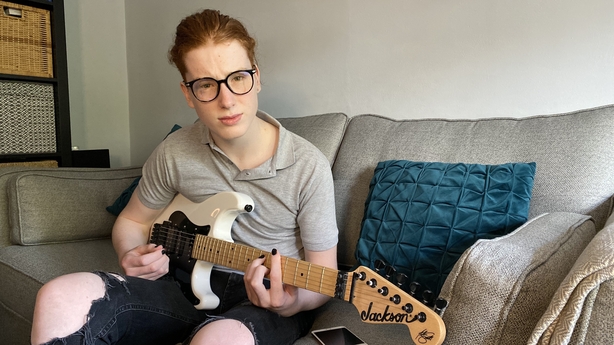 Jack hopes that by sharing his story he can raise awareness of the dangers and debilitating long-term effects of Covid-19 for young people.
He said: "I have got frustrated with a lot of people because of my history with Covid and what it has done to me. I have had a few chats with people and they have been really shocked and changed their behaviour.
"But obviously that's not what I plan to do all the time. My main message for young people is just do the right thing. Wear a mask and socially distance.
"Do it for you. Do it for your friends. Do it so your elderly loved ones can be safe and don't get sick. Do it so all our lives can return to normal."