The President of the University of Limerick has gone "on the beat" in conjunction with local garda patrols in the Castletroy area to hammer home the public health guidelines for students in the locality.
President Kerstin Mey says it is an effort to be more visible and engage with students in off-campus accommodation to remind them of their personal responsibility for their own health and the health of the wider university community and their neighbours.
"Our presence is to show a shared responsibility for community welfare through direct visibility with gardaí who are out on patrol in the normal course of their work.
"We are hoping our presence will help with the message that for students, behaviour in the general community is directly linked to their status as a UL student", she said.
"We are fully aware that this situation is difficult for students in what should have been one of the most exciting weeks of their lives - but they must follow the advice and heed the warning, or they risk putting the people they love and the wider community at risk by their actions", she added.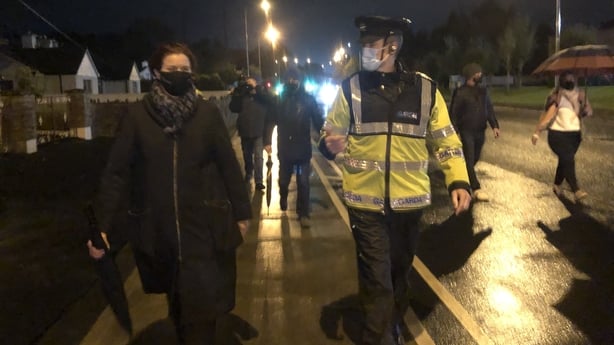 The university has issued a set of protocols for students to observe and act as clusters in their households, and all students must watch an online video induction which outlines what they must do in the event of an illness among themselves or their households.
They are also subject to a code of conduct, and can be sanctioned up to expulsion from college as a penalty for serious breaches
In addition a Covid-19 Student Charter has been developed between University of Limerick, Limerick IT and Mary Immaculate College to protect staff and students and remind all college communities of their personal responsibilities.
---
---
UL Student Representative Academic Officer Alison Fitzgerald said they have also developed a series of Covid-19 conscious initiatives to help students adhere to the guidelines including a number of social media messages about what to do if they get ill, and to ensure they move swiftly to get tested.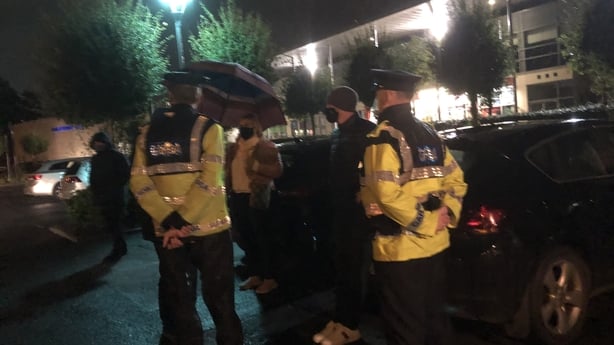 She said they also believe there should be more on campus activities that can be controlled and socially distanced, and which offer advantages in terms of contact tracing should an illness or outbreak occur.
She said it is often very difficult for students to stay apart from their friends and often it is very difficult to say no to a gathering in a house or wherever. But more on campus events could help in this regard, she added.
The co-operation of UL staff with garda patrols has been welcomed by Chief Supt Gerard Roche of the Limerick division, which he said would help them to engage, educate and encourage the student community.
"We need everyone to limit the contact they have with each other.
"Whilst you may feel safe at home and think it's OK to have friends over or have a a party, you are putting your health, their health and everyone you come into contact with afterwards at risk" he said.