The Acting Chief Medical Officer has dampened expectations that Dublin will move from Level 3 to Level 2 of Covid-19 restrictions next week.
Dr Ronan Glynn said the National Public Health Emergency Team (NPHET) would need to see a "significant improvement" in Dublin if it were to recommend an easing of the current restrictions.
He was speaking at the Oireachtas Special Committee on Covid-19 Response in response to a question from Sinn Féin's David Cullinane, who asked: "Is there any sense, at this point in time, from your perspective, as to where Dublin might be next week?"
Dr Glynn replied: "I fully appreciate the need for certainty. What I would say is that the measures that were put in place last Friday for Dublin would only be beginning to take effect yesterday, today and tomorrow.
"We do need to see a significant improvement over the coming days in Dublin and we have not seen it yet."
Mr Cullinane said there was a lot of shock among pubs and restaurants when they were told with just a couple of hours' notice that they would have to close. He asked if more notice would be given around the next decision.
Dr Glynn defended the short notice, saying "NPHET could sit today and make recommendations for Dublin on Sunday week, but it would be a premature recommendation, it would likely be an inaccurate recommendation and it would lead to very significant knock on consequences in a week's time if we made the wrong recommendation".
He added: "There is a balance to be struck between the timing of the recommendation and the application of a decision by Government. Really that is a matter for Government in terms of the timing.
"I would say in relation to Dublin, NPHET was very clear about the urgency of the need to recommend. I understand particularly in relation to the hospitality sector the effects that has in terms of stock that has been used and not ordered, I am conscious of that."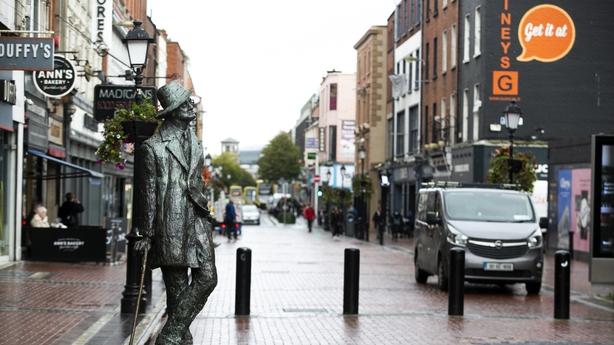 Dr Glynn also said he would have concerns around separating cities from the rest of a county when it comes to deciding levels of Covid restrictions.
"Increasingly we are getting data which supports our long-standing view that people don't live, work, socialise, play, interact with people within their village or their town or indeed their city," he told the committee.
"People move about within their county on a very regular basis. Of course if it comes to Cork or any other county, we will look at the specifics and see whether a more nuanced approach is appropriate," he said.
Dr Glynn said there has been "some ill-effects" of taking a county-based, rather than national approach, to restrictions.
---
Read more: Latest coronavirus stories
---
"Counties that are not directly mentioned on a regulatr basis, perhaps people in those counties feel that the risk is less and are less likely to adhere to the messages," he said.
Also addressing the committee, Professor Philip Nolan played down the prospect of hyper-localised restrictions.
"One of the patterns of Irish life, which there is very strong CSO and other evidence for, is the level of connectedness between electoral districts around a city and deep in to the county.
"So we may separate city and county in our heads, but they are not separated in terms of people's patterns of movement and therefore the transmission of the virus," he said.
Minister for Health Stephen Donnelly said there is no right answer to this.
He said there are good reasons for more localised lockdowns, but "the evidence we have from Laois, Kildare and Offaly, do show that the county by county approach - while it can be very frustrating - has worked".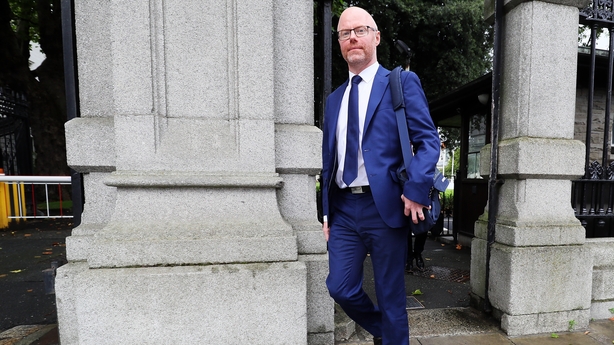 Meanwhile, Mr Donnelly said there could be a "liberalisation" in foreign travel if the Government adopts a system being developed by the European Commission.
Mr Donnelly told the committee that the EU is finalising a "traffic light system" which would list green regions deemed safe to travel to, as well as orange regions that would require a combination of location forms and testing.
Mr Donnelly said Ireland is working towards adopting that model, which he said would mark "major progress" when it comes to travelling abroad.
The system would categorise regions, rather than countries, and it is planned that Ireland will be divided into three regions.
Mr Donnelly said: "If and when we adopt it, it would see a liberalisation in foreign travel."
He was responding to questions from Labour's Duncan Smith, who asked about plans for testing at airports. Mr Donnelly said plans for testing would have to be looked at in the context of the EU plan.
NPHET appeared before the committee to answer questions on the rationale behind the Government's five-level plan for Living with Covid-19.
It follows criticism from committee members, who said it was "unacceptable" and "wrong" that NPHET had not attended the last two sittings.
Earlier, committee chair Independent TD Michael McNamara said that committee members want to know more about the evidence on which the five-level plan is based.
He said they would seek clarity on the criteria for moving from one level to another.
Donegal and Dublin, which have the highest rates of the virus, are currently under Level 3, while the rest of the country remains at Level 2.
Dr Cillian De Gascun, chair of NPHET's expert advisory group, and Professor Philip Nolan, who heads up the epidemiological modelling group, were also in attendance.
Mr McNamara said it is the committee's first opportunity to question NPHET and the minister on the plan, before it issues its final report.