The flare up of a 30-year-old conflict between Azerbaijan and Armenia dates back to the breakup of the Soviet Union and analysts warn it won't be easy to resolve.
Heavy fighting over Azerbaijan's breakaway region of Nagorno-Karabakh has raised fears of a large scale-war in Europe as Azerbaijan and Armenia do battle in a region where both Russia and Turkey wield influence.
"It's certainly, I think, Europe's next avoidable war," says Donnacha Ó Beacháin, Associate Professor at the School of Law and Government in Dublin City University, where he lectures on post-Soviet politics and unrecognised states.
"If there's going to be a major conflict in the greater European landmass, it's going to be over Nagorno-Karabakh, because it has the potential to bring in other powers."
These powers are Turkey which supports Azerbaijan and Russia which is supportive of Armenia. The UN Security Council will hold emergency talks today behind closed doors after the most recent flare up of the deadly conflict has claimed at least 67 lives.
Germany and France requested the meeting, as both sides continue to pound each other with rockets and artillery.
What are the historical reasons for the conflict in Nagorno-Karabakh?
The most recent conflict dates back to the 1980s and a clash between majority Christian Armenia and mainly Muslim Azerbaijan. Today, Nagorno-Karabakh is part of Azerbaijan, but its population is majority Armenian. In 1991 the region declared independence.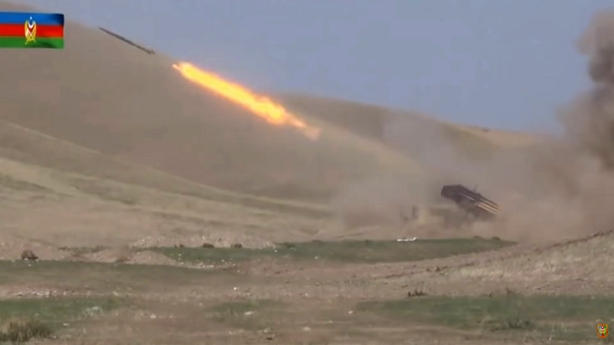 Between 1992 and 1994 war broke out and despite a ceasefire in 1994, the conflict in this mountainous and heavily militarised region was never really resolved and has been left to simmer. Despite remaining in Azerbaijan, Nagorno-Karabakh is controlled by separatist ethnic Armenians, backed by the Armenian government. 
Prof Ó Beacháin says this conflict is very much a by-product of the end of the Soviet Union: "Armenians and Azeris lived together in this region, but only under Soviet rule, so there was a superpower overseeing that, and you can't return to those days now."
He says when the Soviet Union imploded, both sides were left to fight it out among themselves.
"What you have here is a classic conflict between two principles. The principle of territorial integrity, which is Azerbaijan's position: 'this is our land, international law supports us, the international community should back us up legally'. And then you have the argument of the Armenians which is basically self- determination. 
"Irrespective of who legally owns it, the people living there want to be part of a greater Armenia and have the right to self-determination- and that is the essence of this conflict."
Why have the hostilities flared up now? 
Azerbaijan's perspective
This unresolved conflict has been bubbling under the surface for three decades. Losing the war has caused a deep sense of grievance in Azerbaijan. 
This latest conflict began after it claimed there had been ceasefire violations by Armenian rebel forces. 
Prof Ó Beacháin says: "There's a strong sense of frustration in Azerbaijan, in particular, that the international community doesn't care about this.
They say why is everyone complaining about Russia's annexation of Crimea? Why don't they put the same effort into countering Armenia's annexation of Azerbaijan's territory?"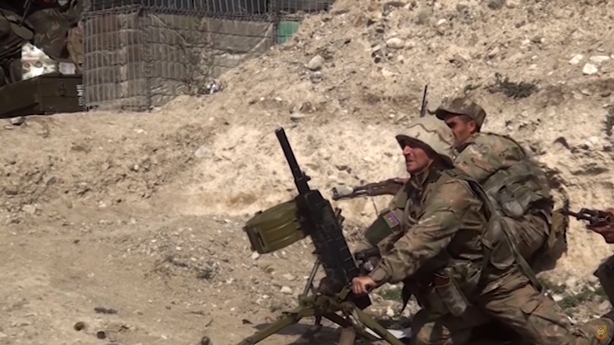 He says there is an obvious reason for this: "Azerbaijan is, not to be too blunt about it, it's a hereditary dictatorship. It's not a democracy and there's a strong worry about what would happen to the people living in Karabakh, were it to acquire that territory."
"You have to ask yourself who benefits from a conflict and in 1994 Armenia and Nagorno-Karabakh, they won the war, they got the territory, they got what they wanted. It's not in their interest to revisit this situation. 
Essentially Azerbaijan and its supporters are revisionist in this respect. They want to revisit this territorial settlement and they want it to change."
Armenia's perspective
The Armenian separatists who are supported politically, economically and militarily by the government in Yerevan say Azerbaijan is the aggressor in this latest escalation.
Armenia's parliament condemned what it called a "full-scale military attack" by Azerbaijan, which it claimed was receiving help from Turkey, a claim which Ankara has denied.
Like the Irish, Prof Ó Beacháin says the Armenians have a large diaspora. "They have a very strong interest in what happens in Karabakh."
"It's no surprise that people like Kim Kardashian and others are expressing interest in this - and why? Because anyone with an 'IAN' name a I-A-N or Y-A-N or anyone of Armenian stock, like an O' or Mac in Ireland and therefore in a conflict like this, all of the diaspora tend to focus on supporting their ethnic kin."
Please share the news @esrailian Armenians in #Arstakh have been attacked. We are praying brave men & women risking their lives to protect Artsakh & #Armenia. The news is misleading & these are not "clashes."

— Kim Kardashian West (@KimKardashian) September 27, 2020
The big powers that could get dragged into this conflict:
Turkey
"It seems like a small conflict, but it could drag in much larger actors," explains Prof Ó Beacháin.
Turkey is supportive of Azerbaijan and he believes authorities in Azerbaijan have been emboldened by the strong words from the Turkish President Recep Tayyip Erdogan. 
President Erdogan yesterday called on Armenia to immediately withdraw from the territory and claimed it is occupying Azerbaijan.
"It is time to end the crisis in the region, which started with the occupation of Nagorno-Karabakh," he told an event in Istanbul. "The region will once again see peace after Armenia immediately withdraws from the Azeri lands it is occupying." 
Syrian rebel fighters have claimed they have been signed up to work for a private Turkish security company as border guards in Azerbaijan. 
Armenia's ambassador to Moscow also claims up to four thousand rebel fighters are being redeployed from Syria to Azerbaijan, but this has been denied by an aide to Azerbaijan's President Ilham Aliyev.
Russia
Russia has a military base in Armenia and is part of the Minsk group which also includes France and the United States and mediates between Armenia and Azerbaijan. 
The group has failed to resolve the conflict for the last 30 years. Kremlin spokesman Dmitry Peskov said today that Moscow was following the situation very closely and that the conflict had to be resolved through diplomacy. 
Some analysts have argued, however, that Russia has an interest in maintaining conflict in the region. 
"Russia's aim is not to resolve the conflict but on the contrary, to periodically rekindle it, to retain its regional influence," Gela Vasadze, a Tbilisi-based analyst told the AFP news agency.
---
Read More: 
At least 67 killed as Karabakh fighting enters second day
Armenia and Azerbaijan: Decades-long bloody rivalry
---
What happens next?
Olesya Vartanyan of the International Crisis Group says the resurgence in clashes in this region is due to a lack of international help, following deadly clashes which erupted elsewhere along the official border between Armenia and Azerbaijan in July this year. 
She believes only the Minsk Group of France, Russia and the United States set up to mediate the conflict in 1992 can calm the tensions now.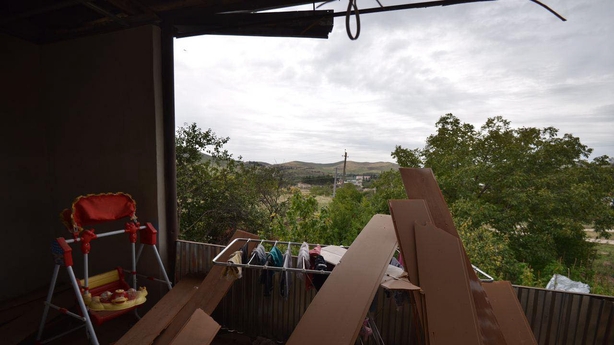 "Diplomats need to start to travel again and talk with both sides," she said.
"If there are mass casualties it will be extremely difficult to contain this fighting and we will definitely see a full-fledged war that will have a potential intervention of Turkey or Russia, or both of them," she warned.
Prof Ó Beacháin says the EU has done little to engage both sides in this conflict and that the US has also become politically disengaged. 
"In a way the international community has allowed this conflict to slide and has made it into a frozen conflict, as many people have called it. But rather than being frozen… its more like a simmering conflict, which is ready to explode."