It was a week that sent cold chills down your spine. And I'm not just talking about the terrible weather that has visited us.
Dublin and Donegal in near lockdown and more counties under threat next week. There is an inexorable rise of cases and increased admissions to hospitals and intensive care units.
You can call it a second wave, surge or spread but the net effect is that Ireland is heading into familiar territory, unless the slide is arrested soon.
But the next lockdown - if it happens - will not be set against glorious sunshine, but rather dark evenings, cold and rain. This time it will be different and not in a good way. Winter will be a much harder period if more lockdowns come.
Already, we see an increase in colds and sniffles, causing anxiety to people, wondering whether it is the normal transition from autumn to winter, or something worse. The flu season has not yet arrived to confuse matters but it is just around the corner.
And initially, the supplies of the influenza vaccine are limited due to a worldwide production problem driven by the unprecedented demand. The only possibly good news is that in Australia, they have seen a relatively mild flu season, aided perhaps by the social distancing measures in place for Covid-19.
As we head into the darkness of late autumn and winter, we will spend more time inside - and with closed doors and windows, given the weather.
The upside for the winter is the news that it's back to the future again for TV, with the return of The Den (starting Sunday, 8 November at 6.30pm on RTÉ One).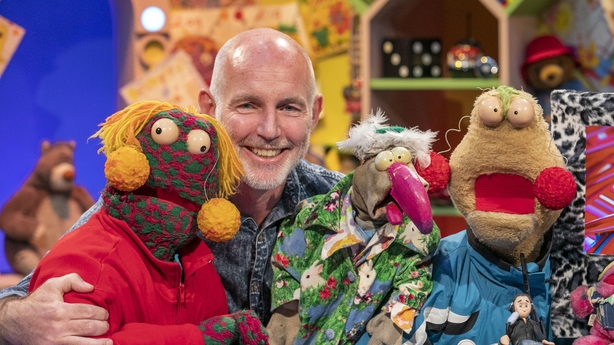 We will have Ray D'Arcy and Zig and Zag to help us through the cold evenings. Not, thankfully, the terrible twins, Podge & Rodge, who always looked like they were infected years ago and probably suffer from long-Covid.
I can foresee other programmes coming back too – how about 'The socially-distanced school around the corner', or the return of 'Can't Cope, Won't Cope' and 'Socially distanced housing with Dermot Bannon'. Okay, so Ireland may not be quite ready for that last suggestion!
How did we get here, when only a few months ago the daily coronavirus case numbers were tiny? In July, we had days when just four cases were reported.
Some of the experts believe that Ireland has experienced a period of complacency and, indeed, fearlessness. Recent weeks have certainly seen displays of a range of emotions, as people are tired of battle.
We have all seen anger, frustration, fear, confusion, depression, helplessness, people struggling, the normally calm losing their cool - out in public, or on social media.
People appear more polarised now than at any time during this pandemic. Some of that may be down to feeling there is no clear strategy or direction of travel. In these circumstances, extreme positions may seem logical.
When you look at the smaller print, many of the topline figures include hundreds of beds already in place. Some may view this presentation as a kind of smoke and mirrors about the real number of new beds the system will get to deal with the crisis.
The British Medical Journal tapped into that theme this week, with an article about experts being divided into two camps of action – shielding versus blanket policies. It related to two open letters sent to the UK's four chief medical officers about the wide difference of opinion among medical professionals over how to tackle the emerging second wave of Covid-19.
The approaches can be summed up this way – segmentation and shielding of the most vulnerable groups of people rather than local lockdown measures. Or, continue efforts to suppress the virus across the entire population.
There is a very interesting comment piece in The Lancet this week, by its editor-in-chief, Dr Richard Horton, with the eye-catching headline 'Covid-19 is not a pandemic'.
He argues that the world is taking a far too narrow approach to managing the outbreak. He says the science that has guided governments has been driven mostly by epidemic modellers and infectious disease specialists, who understandably frame the health emergency in centuries-old terms of plague.
Dr Horton believes that Covid-19 is clustering within social groups according to patterns of inequality, deeply embedded in society and that a more nuanced approach is needed. He argues that limiting the harm done by Covid-19 demands far greater attention to socioeconomic inequality.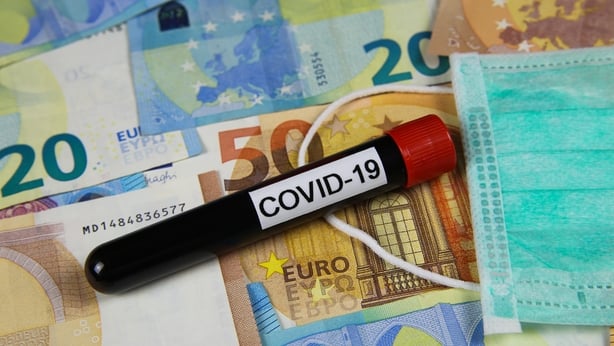 The latest figures from the Central Statistics Office show that people living in electoral divisions, where the median household income is between €40,000 and €50,000, accounted for 31% of Covid-19 cases in the last two months here. That percentage has been rising since the start of the pandemic.
This week was also when we finally saw publication of the HSE's blueprint for the coming months 'Winter Planning Within The Covid-19 Pandemic'. Will it be enough to get through what will be a winter like no other? It was certainly a plan unlike many other health plans (and thankfully short at just 29 pages).
At first glance, one of the main graphs in the winter strategy talks about 892 acute beds, 484 sub-acute beds and 530 'repurposed' community beds, 631 extra rehabilitation beds and capacity for 500 self-isolation beds.
That sounds like thousands of extra beds which would be wonderful if it were the case. But it's not.
When you look at the smaller print, many of the topline figures include hundreds of beds already in place this year. Some may view this presentation as a kind of smoke and mirrors about the real number of new beds the system will get to deal with the crisis.
The bottom line, when you drill into the detail, is that in relation to acute beds, there will be 483 new acute beds provided for the health system over the period from now up to April 2021.
An extra 17 intensive care/critical care beds are also to be provided on top of the existing 282 critical care beds. A recent report - well before Covid-19 - called for a doubling of ICU beds to around 500.
We have fewer intensive care/critical care beds now than in mid-April when the first surge arrived. At that time, there were almost 900 patients in hospitals here with confirmed Covid-19. Then there were 415 ICU beds staffed and open.
Yesterday, there were just 281 adult critical care beds staffed and open. How did this happen?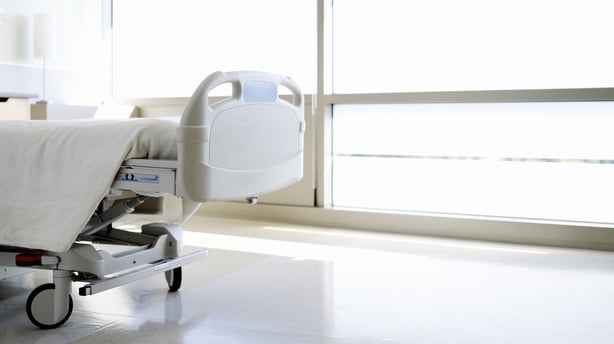 During the first lockdown, the health system created temporary critical care beds to cope, redeploying nurses with suitable experience from other areas to man these beds. It was a good job. Capacity was built up to around 400 critical care beds.
But as cases reduced, the nurses had to return to their original areas to deal with non-Covid-19 care. This approach can not be repeated because it results in halting crucial non-Covid care for patients. It also results in backlogs in care which are dangerous.
There is some limited ICU capacity in private hospitals that can be availed of by the HSE but private hospitals also need their ICU beds for patients after procedures in their own facilities.
While there has been little focus on children, the system does not have sufficient ICU beds for these patients too. There are 28 paediatric critical care beds staffed and open in the health system. Yesterday, all but five of these paediatric critical care beds were occupied.
The first surge of Covid-19 did not affect paediatric care, but what if a second wave were to be different?
Overall, our health system never wants to go beyond 70-75% full capacity in ICU. Why is this?
Well, while we may all be preoccupied with Covid-19 now, what if another traumatic event were to occur - like a train crash, or building collapse - with mass casualties? Where would the ICU beds be for those patients?
Some who answered the earlier call by the HSE to come home to help Ireland were bitterly disappointed with no permanent job offers.
If Covid-19 took us by surprise, another event could do likewise at any time, putting big pressure on the health system.
The recruitment of over 10,000 extra staff for the HSE Winter Plan is a significant number. But 7,500 of these are subject to funding approval, as part of the ongoing health estimates process for the forthcoming Budget.
For that reason, there were actually no staffing figures in the Winter Plan. Those figures were issued to the media separately by the HSE during the press briefing.
Where are the extra 10,000 extra health staff to come from? The HSE chief executive Paul Reid admitted on Thursday that recruitment will be a big challenge. These staff are not waiting by their mobile phone for a call.
Some who answered the earlier call by the HSE to come home to help Ireland were bitterly disappointed with no permanent job offers.
The HSE has said that the Ireland on Call recruitment system earlier in the year brought forward people who were not suitable for healthcare roles. Also, a significant number of people dropped off, or withdrew as contracts were offered to them.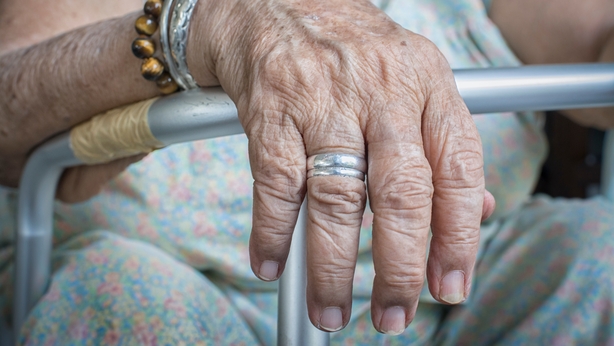 Nursing Homes Ireland warned the HSE not to try to recruit staff from its members' homes. The HSE has promised to avoid taking people who are already working in healthcare in Ireland, as that would 'cannibalise' the sector and the availability of vital staff in nursing homes and home care.
Recruiting and retaining the health staff the system needs is going to be a major test. It remains unclear how the extra staff will be recruited into the system.
Some major emergency departments are struggling to find enough staff. A second wave of Covid-19 would add to the burnout and stress that so many nurses, doctors and other health staff have endured.
We must not forget, too, that over 9,100 health staff have been infected with Covid-19. That's over 26% of all confirmed cases here. It's a sobering statistic. This reality has to be factored into any manpower plan for the months ahead.
As time moves on, the importance of a vigorous HSE testing and tracing system will become even more important. This also includes the need to invest in appointing more public health doctors.
There are lots of other types of beds and initiatives in the plan, to help avoid patients going into hospitals through greater use of community care. The good news is that there is now an official plan against which to monitor success - or otherwise.
Among the announcements this week was an extra 4.7 million home-help hours as part of the Winter Plan. Family carers say they have been placed under extraordinary pressure during the crisis, with many of the supports, like transport and day care services, on which they are dependent, reduced or cancelled.
While Family Carers Ireland has welcomed the extra home-help hours, it has fears that families may be pressurised to take loved ones home from hospitals and other facilities, without any guarantee of supports or housing aids.
Home First approach in @HSElive #winterplan will see roll out of the single assessment tool, a crucial enabler of Statutory Home Care. We need consistency on assessment of needs, regardless of where you live/what type of service you are entering, whether home or residential care. pic.twitter.com/PzfNPQ3Gin

— Mary Butler TD (@MaryButlerTD) September 25, 2020
The organisation has advised its members not to cooperate with this new initiative, until a proper package of home care services is agreed.
As time moves on, the importance of a vigorous HSE testing and tracing system will become even more important. This also includes the need to invest in appointing more public health doctors.
There was some irony during the week when it emerged that the HSE may avail of an agreement to use a German laboratory to do up to 2,000 tests a day. This service was used before during the first surge here.
But the news came just a week after the HSE told the NHS in the UK it could not assist the service there with testing, as the capacity here was built up specifically for Ireland.
In the last week, the HSE system performed 98,000 tests, so we are close to the 100,000 capacity a week.
The HSE also said it would look at whether it should trace close contacts beyond the 48 hours since symptoms began and look as far back as the previous 14 days.
This would certainly mean getting much harder information on where cases have arisen, as opposed to the current system which involves a certain amount of supposition.
Facts are vital given that national and local decisions are being made by Government on where cases are occurring.
While testing is an important piece in the jigsaw of battle, it does have limits. If you become infected with Covid-19 today, you will likely not test positive until four days later.
So if you are tested earlier than that, the virus will likely be missed. Testing not only misses some cases but unfortunately, as with other tests, it delivers false negatives and false positives, too.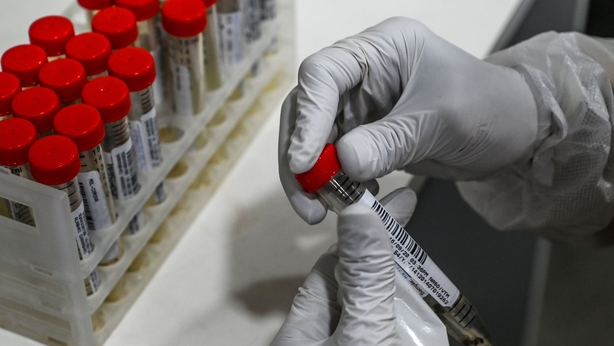 During the week, the European Centre for Disease Prevention and Control updated its risk assessment for the pandemic for EU countries.
It noted that rates of the disease have increase steadily across the EU since August. It called for the stepping up of testing and contact tracing, improving public healthcare surveillance, better access to personal protective equipment and medicines and ensuring sufficient health service capacity.
Covid-19 has split open views on the way forward among different generations. The intergenerational solidarity, which was there at the start and during the first wave, is cracking.
Depending on a person's age, they may take the view that giving people choices, rather than forcing lockdown, needs to be examined. That requires personal responsibility and good choices.
Others believe the spread of the virus should be allowed occur among those under 60 years of age, while older people are 'cocooned'. The danger, of course, is that a spread of the virus cannot be controlled in this way and it would eventually reach older people.
Some also presume that for young people, it's not a big deal. But that does not take into account young people with underlying illnesses and other vulnerabilities.
We are in a war with the virus and among ourselves too. The uneasy consensus we had at the beginning has evaporated.
Also only this week, we have seen an increase of hospitalisations among young people.
Understandably there is huge interest in work underway to develop new and faster tests, new treatments and potential vaccines.
However, the pace of progress in these areas is unknown and the fundamental pillars of protection, for now, remain social distancing, good hygiene and being tested as quickly as possible, and following all of the known advice.
We are in a war with the virus and among ourselves too. The uneasy consensus we had at the beginning has evaporated.
There are new divisions among ordinary people, experts and politicians. At times, it seems to bring out an ugly side in some people.
Yet on other occasions, there is great kindness. Like the wind, this viral visitor may keep changing direction.
We must learn to adapt to ever changing circumstances too. It must not be about young versus old, vulnerable versus the healthy, or the rich and the poor.
It's about all of us.
This virus is here to infect us and is challenging all of society.
It's also a test of humanity.
We are in this together, whether we like it or not.