Gardaí are objecting to the renewal of the annual licence to sell alcohol for the Berlin D2 venue next month, on the basis of non-compliance with Covid-19 regulations, the Dublin District Court has been told.
This follows an incident in mid-August where video on social media showed people dancing in the venue, during a brunch event, as a member of staff stood on the bar and poured the contents of a bottle into the mouths of several people.
Berlin D2 is on Dame Lane in Dublin city centre.
Its manager, businessman Jay Bourke, described it at the time as "20 seconds of madness" and told RTÉ that the footage "did not reflect what went on that day at all".
This morning, gardaí at Pearse Street in Dublin indicated they were formally objecting to the renewal of the venue's liquor licence "on the basis of non-compliance with Covid regulations".
Mr Bourke was not present today.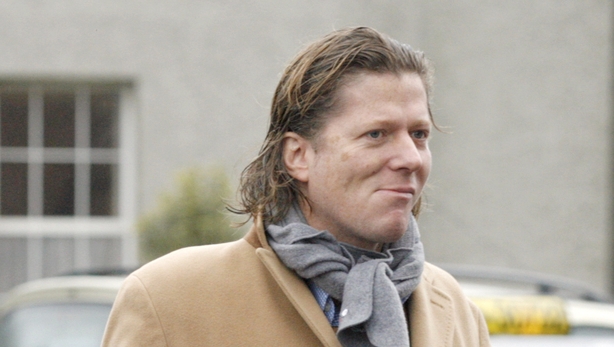 The hearing will take place on 28 October.
At the start of today's proceedings in the District Court, sitting in the King's Inns, Judge Michael Coghlan said these were unprecedented times.
He said all licences granted or renewed by him would be on condition that those running the bars, clubs, cafes or restaurants complied with public health regulations.
If they did not, he said they would not just get an endorsement or a slap on the wrist, they would lose their licence.