Osama Kheiredine was at work on Tuesday 4 August when he felt that something was different in the air.
Up until then, it was another day in the office at the private museum in Beirut which showcases an eclectic collection of art, rare books and other antiquities collected by the Lebanese businessman Robert Mouawad.
Moments later the windows shattered and Mr Kheiredine was thrown across the room.
He didn't know it then but nearly 3,000 tonnes of ammonium nitrate exploded at Beirut's port, less than 4km away.
Around him, items from the Ottoman Empire were destroyed. Beyond the walls of the museum, homes and businesses were ruined and life long possessions were shattered.
At least 180 people were killed and more than 6,000 were injured.
Mr Kheiredine was one of the injured, hurting his back and is still seeking treatment for the pain.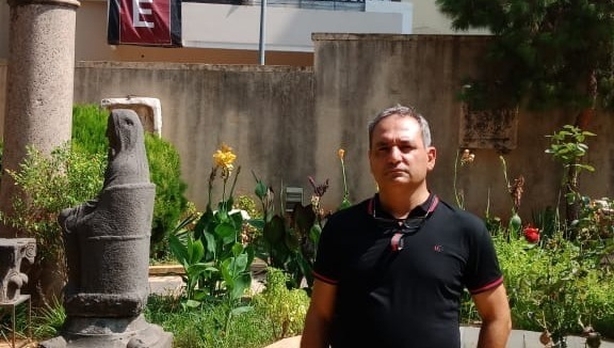 But there is a sense of relief in the 53-year-old's voice as he jokes and laughs with his old friend Milad Serhan on the phone, who lives over 5,000km away in Ireland.
Mr Serhan, owner of the Al Mezza restaurant in Athlone, admits it is "very hard" to watch what is happening in his home country. He has been contacting friends and family on WhatsApp, monitoring their progress since the disaster.
While his mother was in a safe proximity from the blast, his friend and her daughter were blown across the street. Both were seriously injured with broken limbs and glass wounds but he is assured they are on the mend.
However, both men want to stress that all wounds are not visible.
"Lots of people saying it's not about house or car, it's the mental thing. People are really destroyed," Mr Serhan said.
Around Beirut, Mr Kheiredine said he can feel that people are experiencing depression as they try to cope with what happened.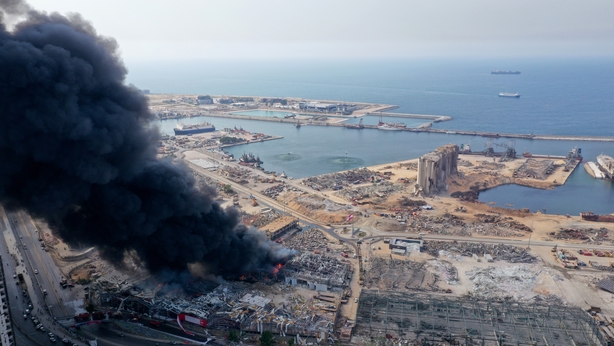 He points to hearing stories of drivers on the road, becoming confused, forgetting where they are and what they are doing.
Mr Kheiredine said that he too sometimes becomes confused as he processes and attempts to understand why and how this disaster happened.
"The blast was the cherry on top" said Gisele Chahine, Mental Health and Psychosocial Support Field Officer with the International Committee of the Red Cross in Lebanon.
Prior to the explosion, Lebanon was already extremely fragile as it battled Covid-19 and a deepening economic crisis. Ms Chahine said people had more than enough on their plates.
"They were already enduring mental health problems with increasing symptoms relating to depression caused by a loss of businesses and savings while trying to cope with lockdowns and curfews," she told RTÉ News.
Supporting residents over the phone, Ms Chahine said many callers are overwhelmed by the multitude of problems they are facing.
"For example a businessman asked me 'What should I focus on for now? Is it my employees in hospital? On my mental health? Is it the loss of the office? Is it my fear of Covid-19 and all the precaution measures?'," she said.
Sleeping and eating problems, flashbacks, nightmares and feelings of fear and helplessness are some of the issues people are facing.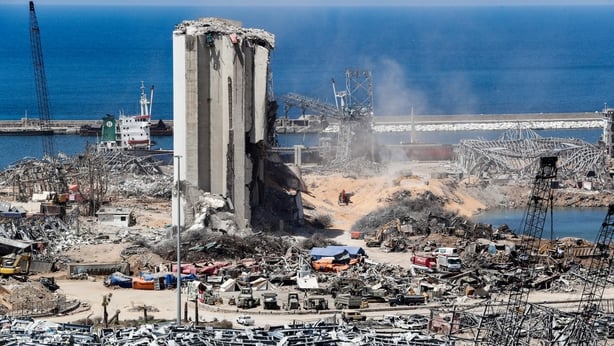 The ICRC report that a number of children are regressing, others are feeling survivors' guilt while those who received life-changing injuries are also struggling to adapt to their new reality.
There is also a reluctance for people to leave their homes.
"An employee told me 'I'm not ready to go back to why office now, when I go out I remember how the blood was all over the place,'" she added.
Ms Chahine said she can still remember the sad voice of a grandmother on the phone, who lost her daughter and son-in-law in the blast and is trying to deal with grief but at the same time take care of her grandchildren.
"She asked how does she explain to a three-year-old boy that his mother is not coming home. How can I stop him from waiting for her on the balcony when I cannot myself accept this?" she said.
As Ms Chahine helps people process the tragedy, she said she tries to tell them that they are not alone and offer them a "safe space" to vent and talk.
"Some people just need encouragement to back to their routines," she said.
For Milad Serhan in Athlone he said it's a disaster that people say they will never forget.
Mr Serhan, who is in Ireland 20 years, said he is grateful to visitors from all corners of Ireland who have made an effort to sympathise and support the Lebanese community at the restaurant following the blast.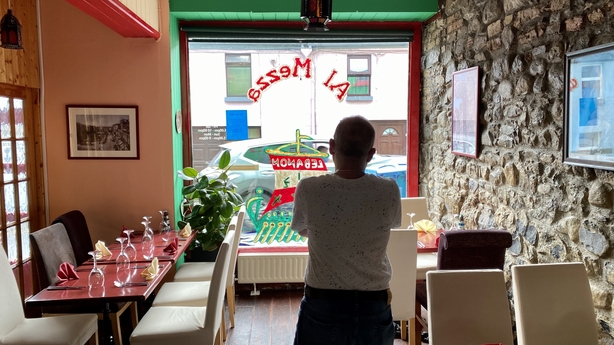 "They say 'we would like to hug you but can't because of Covid-19'," he said.
Mr Serhan said he's hopeful Beirut can rise from the ruins but it needs to come from the top with "fresh blood and fresh faces" in power as Lebanon emerges from political limbo following the collapse of its government.
"It will take years and years to recover. This is a long journey of recovery not only for Beirut but the whole country. Mental health will be something that takes time," he said.