There's no denying it, the truth does matter. In a world where false information is deliberately used to distort genuine debate and analysis, it matters more than ever.
And as increasing numbers of young people turn away from traditional sources of information, in favour of social media and other aggregators, never has the truth been a more precious commodity.
Now that society is grappling with the challenges of a pandemic, and the inescapable anxiety that comes with it, the potential for manipulation of the facts is huge.
But the same cloud of Covid has brought an inevitable silver lining; global audiences have gravitated towards trusted news sources in pursuit of the truth.
This has certainly been the experience at RTÉ where audience numbers have grown significantly as people look to make sensible decisions based on hard facts - not on unfounded speculation or rumour designed to misrepresent reality.
In fact, nine out of ten people in Ireland say RTÉ has been their main media source for accessing information on Covid-19. Meanwhile, the number who say RTÉ provides trusted news and current affairs is now up from 78% at the start of the year to 89%.
Today, RTÉ launches its 'Truth Matters' campaign to remind everyone that anything they see, hear or read from RTÉ is underpinned by core journalistic values - truth, impartiality, and accuracy.
RTÉ has a vast reach - both locally and globally - and with that comes huge responsibility to explore the story from all sides; to create unbiased and fact-checked news.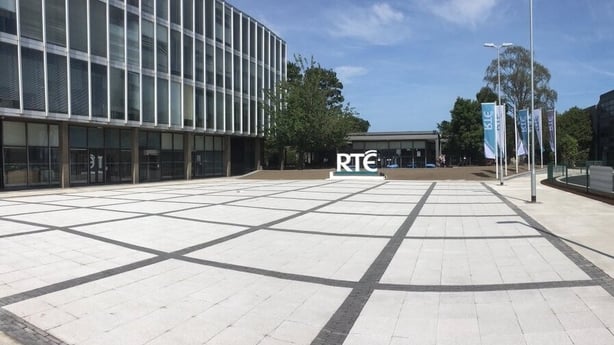 So, how do we do that? The answer is that all our content is set against a transparent set of standards. RTÉ is also subject to regulatory accountability for its editorial output.
You can read the RTÉ Journalism & Content Guidelines 2020 here, which sets out the standards applied to all our content on television, radio and online.
Key points in the guidelines include:
Trust is the cornerstone of RTÉ. Our content should be honest, reliable, authoritative, accurate, impartial, fair and independent of vested interests. Our editorial choices are based solely on our professional judgement and should aim to provide our audience with context and background, reflecting the complexity of the world we live in.
Accuracy is not simply a matter of getting facts right. If an issue is controversial, relevant opinions as well as facts may need to be considered. All relevant facts and available information should be weighed to provide the most accurate, fair and objective report.
There is also the Broadcasting Act 2009, which stipulates the following:
Fairness: RTÉ is required to be objective and impartial in its news output. There is no statutory requirement for news output to be fair, which is acknowledged the BAI. However, there is a requirement for fairness in current affairs. This is defined as the broadcast treatment of matters which are either of public controversy or the subject of current public debate.
Public Service - Integrity and Independence: RTÉ exists to serve the public. The public must have confidence in the integrity and independence of what they hear and see on RTÉ's services:
We must be editorially independent of government, business interests, political parties, trade unions, and pressure groups
We ensure that nothing we do should give rise to any perception that presenters, reporters or producers personally benefit from their decisions as to who participates in programmes, what products are featured and what issues are discussed
We are equally clear that there must be no grounds for the perception that editorial decisions in some way reflect the personal views of production teams.
RTÉ is also obliged to adhere to the codes of the regulator, the Broadcasting Authority of Ireland. The BAI develops and publishes broadcasting standards, codes and rules, in consultation with the public, which promote responsible broadcasting and ensure audiences can input into what they believe are acceptable standards on television and radio.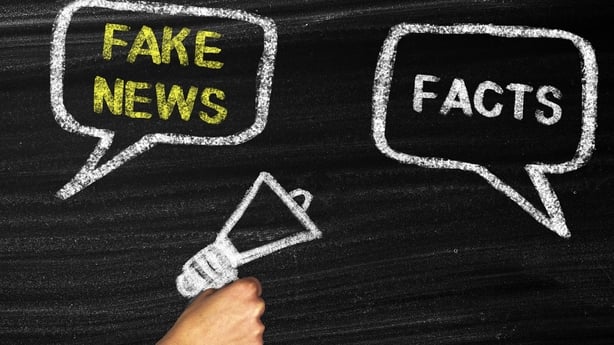 Despite all of the above safeguards, audiences themselves also need to be vigilant and establish the veracity of what they are reading. That's where another arm of the BAI, Media Literacy Ireland, comes in.
Its Stop/Think/Check procedure is designed to keep consumers of news on the straight and narrow. So, on a final note, here's what it says on its website:
STOP: Read more than the headline. Don't assume that a picture or photo is giving you the whole story. Just because information goes viral or is trending, doesn't mean it's accurate.
THINK: Think carefully about what the information is for. Consider your own biases. See if the information is being reported anywhere else.
CHECK: Look closely at the web address. Find out who the author, producer or publisher is. Look at the detail to check for accuracy. Ask the experts.
You can find out more about RTÉ's 'Truth Matters' campaign by clicking here