Online momentum has built for the #adoptashop movement which seeks to encourage support for businesses across Ireland through "conscientious shopping".
Tim Carey tweeted his decision "to adopt three shops" in Dublin city centre adding that every week or two he would "go to town and buy something in at least one of them".
He came up with the idea following a visit to a quiet Dublin city centre.
"I chose three places, Simon's Place, Books Upstairs and Hodges Figgis, because these are the places that are important to me. These add value to my life. If they were gone, the city would be devalued.
So just to make that conscious decision that I'm going to try to help these businesses through the next phase so when we all come out of it, which we will, they'll still be here," explained Tim.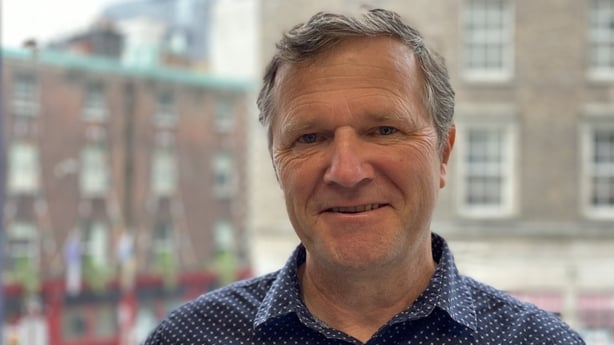 One of the businesses Tim "adopted" is the cafe Simon's Place. It has been a part of George's Street Arcade for 23 years.
The owner of Simon's Place, Simon McWilliams thinks #adoptashop is "a really good idea". Simon is noticing the impact that people working from home is having on his business.
"I do think it's a really good idea. Personally, I think it would be very sad to lose too many of the small, independent shops which really make the character of a city," he said.
"In general terms, we're running at about 50% to 60% of what we had been doing before that, of what we have been doing for many years before that," he added.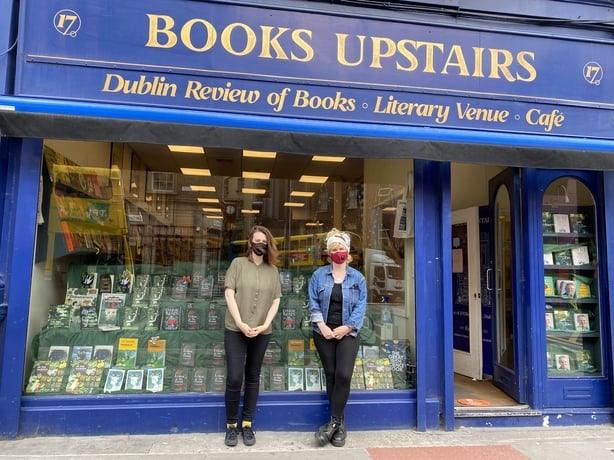 Another shop which features on Tim's #adoptashop list is Books Upstairs on D'Olier Street. The bookshop was founded by Maurice Earls in 1978.
His daughter Louisa Earls is now co-manager of the bookshop along with Mary McAuley. They are experiencing only 50% of normal business due to a fall in tourists visiting the city.
"Hopefully people will take it on and try to be conscientious shoppers. We are not making any assumptions about our survival. We really are taking it one day at a time, one week at a time," said Louisa.
For Mary McAuley, she sees it as an opportunity "to think about the kind of city that you want to come out of a crisis like this".
"We believe that bookshops really contribute beyond just regular retail. We believe they contribute in a cultural sense to the intellectual life of a city," Mary added.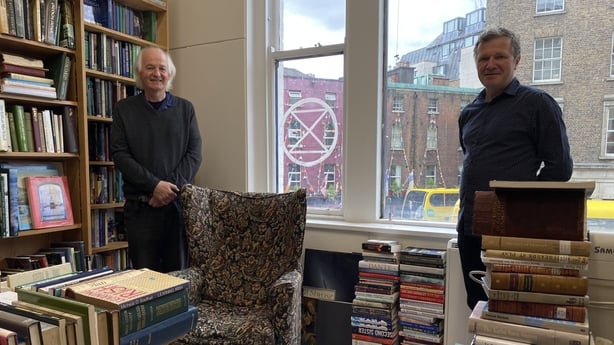 Tim believes the "overwhelming response" on social media to his #adoptashop movement is because it "is actually doable".
"This is not hard. Everyone can do this. It gives you some sort of control over what's going to happen to the future of your local area, or your city or your town," he said.