Patrick Healy was last seen alive on 20 September 1986 at his home at Attracta Road in Cabra on Dublin's northside. Born and bred in the city, he was well known in his locality.
Originally from Blackhorse Avenue, also in Cabra, Patrick was married to Josephine and they had three children. By the time he vanished aged 70, Patrick was also a grandfather of eight.
After he went missing, his family contacted local gardaí and a missing person's investigation began.
Ireland in 1986 was a different world to the one we inhabit today. There was no such thing as DNA technology, there was very limited CCTV and what there was, existed on patchy video tapes.
Mobile phones were unheard of and the internet and email were a long way off. Gardaí did what they could at the time in terms of an investigation.
On the day he vanished, Patrick had indicated he intended heading to Dublin's coastline. A search of the mouth of the Liffey and the seashore around Dollymount and the Bull Wall failed to find any trace of the pensioner. His heartbroken family were left in limbo.
One month later, on 22 October 1986, a decomposed body washed up on a beach close to the seaside village of Silecroft in Cumbria, northern England. The location was 265km from Dublin (or 143 nautical miles).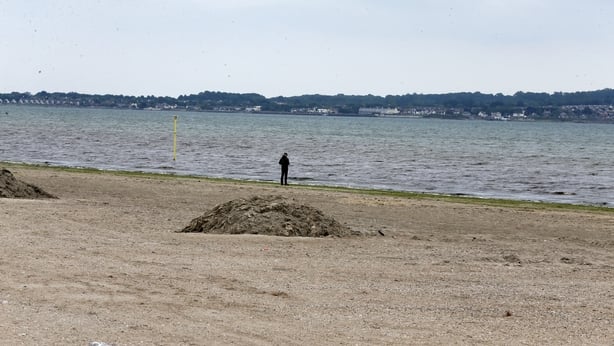 It was clear the body had been in the water for weeks. From a visual inspection, it was established the body was male and an estimated age range put the body at between 50 and 60 years old.
According to a report compiled by Cumbria Police at the time, the man was wearing a beige or brown suit and a woollen jumper, a maroon coloured shirt and a tie. The man's facial features were not recognisable.
However, there was one very strong clue that the man might be Irish. Inside one of his pockets was some money, a £10 Irish bank note and a £5 note. Both were issued by the Irish Central Bank. According to the police report there was also "a small quantity of copper and silver Irish coinage".
Police in England contacted gardaí, and the case of missing man Patrick Healy was indeed considered.
Today, due to the solving of a number of cold cases, we know there have been a number of incidents where people have entered the water on the Irish coast and their bodies washed across the Irish Sea to Wales and England.
However, in 1986 such a phenomenon was not known, yet Cumbria Police duly spoke with gardaí to see if the case might be solved. In late 1986, Patrick Healy's family in Dublin was informed of the discovery of an unidentified body in England.
Sometimes when a body has been in the water for weeks or months it can be difficult to obtain a full DNA profile but following tests on the body after the exhumation, a most dramatic answer was forthcoming.
However, there would be no quick solution to this distressing case. If this happened in 2020, it might be solved relatively quickly given the advances in science and technology. But in 1986 such quick fixes were a pipe dream.
The unidentified man's body had decomposed to such an extent that a visual identification was simply not possible. Forensic science at the time was very limited. The closest thing that could be done to link any body to a family line was to match a blood grouping.
The clothing worn by the unidentified man was similar to the type of clothing worn by Patrick Healy, but there was no way to be definitive. In the absence of certainty, the body washed up in Cumbria was buried in Whitehaven Cemetery in Cumbria, and the case files of the missing Dubliner began to gather dust.
For 34 years the Healy family were left in limbo. During that time Patrick's wife died, never knowing what had happened to her husband. The rest of his family continued to wonder what had happened to him. It would be 2020 before news came to their door and an answer given.
The discovery of what actually happened to Patrick Healy came following a number of proactive measures taken by detectives on both sides of the Irish Sea. While the Healy family naturally never forgot their loved one, in Cumbria the police never forgot the case of the unidentified body.
When an initiative was taken some years ago to make public all cases of unidentified bodies in Britain, Cumbria Police gathered information for their district. Local police found they had four such unidentified bodies - all male, and all washed up on the Cumbria coastline.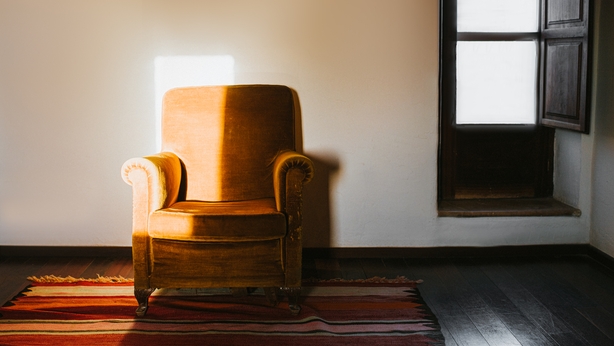 The oldest case was from June 1977 and the most recent from January 2000. Another body was washed up in August 1989, and there was a case from October 1986 where Irish money was found in the pockets. That detail about the money was also made public on www.missingpersons.police.uk.
Over the last number of years, Detective Garda Richie Lynch from the Garda Missing Persons Bureau was in contact with the family of Patrick Healy. They had always wondered if the unidentified body found in Cumbria might be Patrick.
The big question the family and police had was whether advances in DNA technology might finally give an answer. Richie Lynch met with Patrick's daughter Mary at her home in west Dublin and took a DNA sample.
It was a very simple procedure - a swab of the inside of her mouth. Lynch sealed the sample and brought it to the Forensic Science Laboratory.
Meanwhile in England, police hoped a DNA sample might be obtained from the unidentified body. Plans were put in place for the body to be exhumed.
The process was complicated by the fact that in subsequent years after he was buried by the local council, two other bodies had been buried on top of the unidentified man.
Covid-19 also delayed the process of getting the relevant experts together for the exhumation, but finally in July the exhumation took place. Forensic experts were still pensive.
Sometimes when a body has been in the water for weeks or months it can be difficult to obtain a full DNA profile but following tests on the body after the exhumation, a most dramatic answer was forthcoming.
The body that lay buried for 34 years in Cumbria was indeed Patrick Healy. A husband, a father, a grandfather had been found.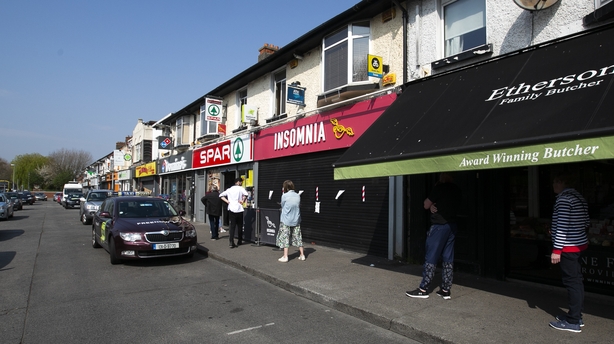 Tomorrow, in Cumbria, an inquest will be held into his death. The coroner, Kally Cheema, has not let Covid-19 delay the inquest process.
A number of people will attend proceedings remotely, including Patrick's granddaughter Alison who has been in close contact with John Siddle of the Cumbria Coroner's Office since last year.
Mr Siddle travelled to meet Alison and her mother in Dublin in February in advance of the planned exhumation. The family is very grateful to the Cumbria Coroner's Office for their assistance and guidance throughout the process of identifying Patrick's body.
In recent years, I have reported on cases of several missing Irish people whose bodies were washed across the Irish sea to north Wales.
There are a number of tidal movements in the Irish sea that can affect how this happens. For instance, there is one case of a man who entered the river Liffey and his body was washed up in Blackpool.
When Patrick's body was returned home to Dublin, a private cremation service was conducted. His family are ordinary people who have dealt with extraordinary events.
Another man who entered the water somewhere in Dublin was washed up the Irish coast to Co Louth, and more than one body has travelled south from Howth or Bray to Wexford.
We may never know where exactly he entered the water in Dublin, but we now know Patrick Healy's body was washed across the Irish Sea, past the Isle of Man and on up in a north-east direction to Cumbria.
Recently his body was returned to Ireland with the assistance of the Kevin Bell Repatriation Trust, which helps families in situations where a loved one dies abroad. When Patrick's body was returned home to Dublin, a private cremation service was conducted.
His family are ordinary people who have dealt with extraordinary events.
Patrick's daughter Mary and granddaughter Alison kindly shared with me the photo of Patrick that accompanies this article. For 34 years this man was ''missing''. Now he is found, now the mystery is solved and Patrick's loved ones hope their story may help other families of missing people.
Until very recently there were 576 unidentified bodies listed on www.missingpersons.police.uk – including several dozen bodies washed up on the western British shoreline which may be missing Irish people.
There are over a dozen unidentified bodies in the Republic of Ireland.
If you are a family member of a missing person and wish to learn more about unidentified bodies please contact me in confidence at barry.cummins@rte.ie