With its global reach, wealth of resources and forensically intelligent leadership – which is based abroad – the Kinahan Organised Crime Group represents the most serious threat that a society can face from organised crime.
The murder of David Byrne, who was shot dead at the Regency Hotel in Dublin four years ago, sparked off a rapid series of Kinahan gang-sponsored retaliatory killings that were identified by Government as a threat to the State.
Innocent people were being shot dead. The State had to act and be seen to act.
Greater resources were made available, new legislation was enacted, new procedures were adapted.
The gardaí, of necessity, became more sophisticated in dealing with organised crime. They set up special units staffed with policemen and women who were better armed, better trained, better equipped and more technologically aware.
The gardaí are now doing to organised crime groups - including the Kinahan gang - what the FBI was doing to the Mafia years ago; bugging their homes, cars and meeting places and convicting them with their own words.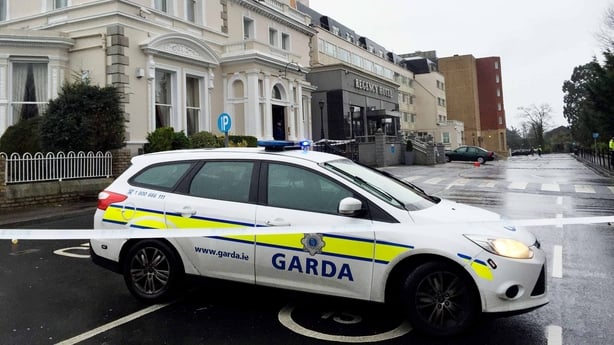 The State's independent criminal law enforcement officer, the Director of Public Prosecutions, has decided that the ordinary courts where jury members can be bribed or threatened are not sufficient for the administration of justice in these cases.
Gangsters are now being brought before the non-jury Special Criminal Court in front of judges who are not afraid of them and cannot be intimidated. The gangsters have found themselves with very little legal wriggle room and most plead guilty.
This week, Patrick Curtis and Mohammed Smew became the final two members of the Kinahan Organised Crime Group's subcell - specifically set up to murder Patrick 'Patsy' Hutch - to be sent to prison.
Patsy is the brother of Gerry 'the Monk' Hutch, leader of the rival Hutch Organised Crime Group.
Rather than contest the weight of evidence against them, all nine subcell members admitted in court over the past 16 months what they had done. This is how they were caught.
The claustrophobic director
Patrick Curtis, from Seville Place in Dublin's north inner city, got locked into a car when he was seven years of age. He broke his fingernails trying to get out and ever since, has had a debilitating fear of confined spaces and being left alone. He has been diagnosed with excessive compulsive disorder and irrational behaviour.
Now aged 38, he still has an extreme reaction to enclosed spaces. He blesses himself 60 times a day to try to soothe his fears. He suffers from claustrophobia, tense anxiety, obsessional and depressed thoughts and is finding it very difficult to cope because he has been locked in a cell in the A block of Portlaoise prison, the country's maximum security jail.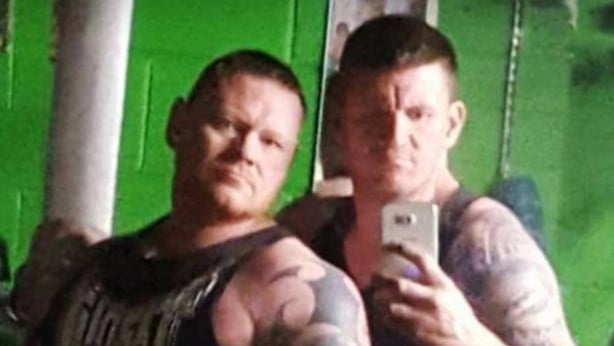 The prison doctor, Dr Conor McGarry, described the situation as like putting "a man with arachnophobia in a cell with spiders".
"It's an extra level of psychological trauma," the doctor said. "His symptoms are so severe that he expressed suicidal thoughts rather than enduring it. I've never before had a patient with such debilitating anxiety."
While sympathetic to Curtis' condition and taking it into account when sentencing him, Mr Justice Tony Hunt wryly remarked that "in the first instance, it is tempting to observe that not plotting to murder other people would have been the best way of avoiding this unfortunate situation".
The structure of the Kinahan Organised Crime Group
The case of Patrick Curtis and the other eight members of the Kinahan gang's murder plot subcell has exposed what is, in effect, the corporate structure of the parent Kinahan Crime Organisation.
The Special Criminal Court has established as a finding of fact that the Kinahan Organised Crime Group is "involved in serious criminal offending [including] execution-type murders".
"These killings," Mr Justice Tony Hunt said "are planned and executed in the context of feuds with other such organisations... to protect the core activities of the organisation...primarily organised drugs and firearms trafficking on an international scale."
The global crime cartel is also involved in money laundering and has property and financial interests in the Middle East, South America and Europe.
It is common knowledge that the Kinahan Organised Crime Group is involved in a feud with the rival Hutch Organised Crime Group that has continued for the last five years and has led to the deaths of 18 men in Ireland and Spain
The court judgment outlined the command structure within the gang and the necessity to restrict information on a 'need to know basis'.
"The Kinahan crime group is organised on the basis of a hierarchical structure which includes subcell structures. These subcells engage in specific activities designed to enhance the capabilities of the organisation and to advance the core activities referred to above," said Mr Justice Hunt.
"The subcells operate on the basis of directions issued by superior figures within the hierarchy. Their intention is to segregate the activities of each subcell and to limit the overall knowledge of those further down the hierarchy of the organisation. Each subcell also has an individual hierarchy, and this structure has similar intent and purpose to that of the overall group."
Such structures are more usually identified in terrorist organisations, most notably the IRA, an organisation whose members have also always been brought before the Special Criminal Court. Cell members only know each other, not the members, management or leadership of the wider criminal organisation. This limits the damage a cell member can do to the organisation if caught.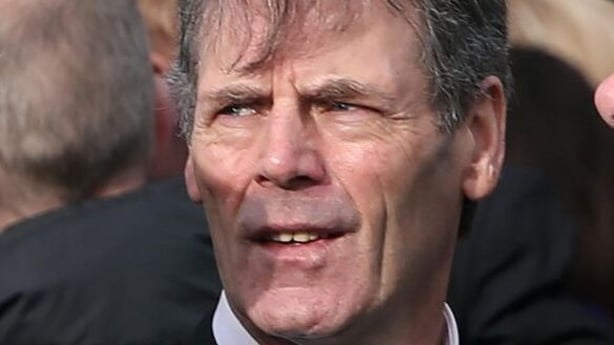 The court's finding is based on evidence from Detective Superintendent David Gallagher who has 25 years' experience dealing with organised crime. He confirmed that the Kinahan organised crime gang operates both inside and outside Ireland, enforces its writ through violence and murder and is based in the Middle East.
It is common knowledge that the Kinahan Organised Crime Group is involved in a feud with the rival Hutch Organised Crime Group that has continued for the last five years and has led to the deaths of 18 men in Ireland and Spain. Two years ago, the gang set up a subcell specifically to murder Patsy Hutch, the brother of rival gang leader Gerry Hutch.
The subcell comprised a director of operations - this was Patrick Curtis - two supervisors, a three man hit team and three footsoldiers – two of whom were part of the first aborted hit team.
The murder plot
There were three parts to the plan to murder Patsy Hutch. The first was to set up a "staging post" at Belmont apartments on Gardiner Street in Dublin's north inner city which is halfway between two locations associated with the target.
The second was a "ruse" to commit criminal damage at one of the two locations, either at Hutch's home at Champions Avenue or where his daughter's car was parked in Dublin 1. This was designed "to lure" Hutch out of his house. The house was under surveillance and a "looker" would give the "hit team" the signal when he was on his way. The gunmen would then drive out of the apartment carpark and shoot Patsy Hutch en route.
The third element was to have a "getaway location" at Stoney Road in East Wall in Dublin 3. The gunmen would arrive there, go through a pedestrian tunnel and a car would be waiting on the other side to take them away. The murder was to be carried out on the last day of February, 2018.
Big spenders
The Kinahan gang was prepared to spend tens of thousands to have Patsy Hutch killed. It had already killed amongst others, Patsy and the Monk's brother Eddie, their nephews Gary, Gareth and Derek, their friend Noel Kirwan and his son Kane McCormack.
Patrick Curtis was the director of this operation in Ireland. He was the only member of the nine man subcell to be given an encrypted phone which automatically deleted all messages. He communicated through this with the Kinahan gang leader known only as 'Lordnose.'
Patrick Curtis spread the word that large sums of money were available to anyone who would help the Kinahans target the Hutches.
"They have so much money, they could buy half of the Hutches to kill their own half, that's the way it's gone," he told a female friend. "People are getting money for a hit. People are getting money they used to get for a hit. People are getting money for setting them up - as much as €20,000 - all for setting somebody up."
Former friends, neighbours and criminal associates of the Hutches from their home territory of Dublin's north inner city were tempted by the large sums of money on offer and recruited. Curtis was given €7,000 and kept a written record of what was being spent on expenses.
Even before the murder was attempted, €2,000 had been allocated to 'the Looker', €1,750 to one of the supervisors, €500 for mobile phones, €400 for credit, €200 for diesel and €40 for a wheel repair. €10,000 was also available for logistics and more money was available to pay for the cars, vans and the guns.
Lordnose the leader
Patrick Curtis was the director of this operation in Ireland. He was the only member of the nine man subcell to be given an encrypted phone which automatically deleted all messages. He communicated through this with the Kinahan gang leader known only as 'Lordnose.' He took directions and instructions and reported back on the secure network.
"We need a new car, the van will have to be in the night before," was one of the texts from Lordnose to Curtis."No stupid chases, you have to be back in the van at 6.50pm and this has to be military."
Another encrypted message confirmed the day of the hit. "So the job is to be done on Wednesday morning"
"Yeah pal," Curtis replied, "will be done Wednesday, will you make sure we have someone to do the car."
Unfortunately for Curtis, the instructions on the encrypted Aquaris phone did not stay up long enough for him to remember them, so he started taking screen shots on his own Samsung phone. His actions effectively defeated the purpose of the encrypted phone because when the phones were found by gardaí, the preserved records on his Android phone were used as evidence to convict him.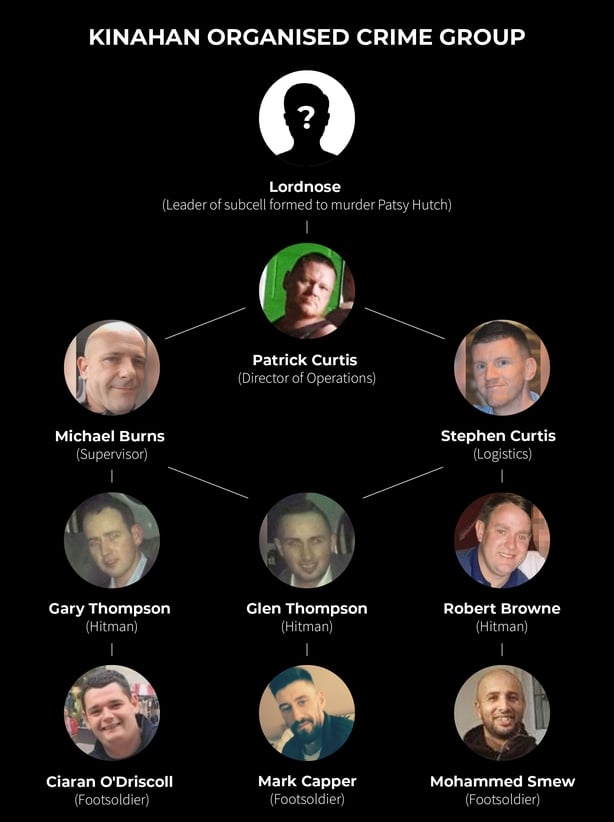 The supervisors
Curtis' younger brother Stephen was another one of the nine Kinahan subcell gang members involved in the plot to kill Patsy Hutch. Stephen left school at 15 and worked for a time in the family business before getting into crime. He had 38 previous convictions but all were low level. His most serious offence was violent disorder. A father of three, he had broken up with his long time partner and was unemployed at the time. With the physique of a body builder, he had a reputation for being an enforcer.
Stephen was one of two subcell supervisors. The other was 43-year-old father of four Michael Burns, a drug dealer with ten previous convictions. Burns had been exposed to violence as a child and left school at 14 to become an apprentice welder. However, he developed a cocaine addiction, was caught dealing the drug and given a four-year suspended sentence in 2012. He also spent time in a psychiatric unit in Tallaght Hospital.
The two men were a level below Patrick Curtis in the hierarchy of the subcell. Stephen bought the mobile phones, SIM cards and credit for the hit team and made sure they knew the number of 'the looker'. The nine phones were 'burners' to be disposed of after the killing. Five of them were later found in his home, three were in their boxes unopened along with five unused credit top-ups.
Burns organised logistics including cars and phones. He received Lordnose's instructions from Patrick Curtis and passed them on to the hit team. He also moved the cars and vans to be used in the killing and drove the others around in a falsely registered van.
As the preparations continued, Stephen expressed his reservations to his fellow supervisor about his brother's ability to lead.
"He gets it wrong all the time," he said about Patrick to Burns. "He always gets it wrong. He is wrong bringing people to that coffee shop."
Stephen was referring to the Costa Coffee cafe in Santry in Dublin which the gang was using to meet and plan the murder. Stephen felt it was the wrong choice and complained it was "packed with coppers" from the Garda station around the corner.
The first hit team
The decision to appoint Mohammed Smew and Mark Capper as the hit team also turned out to be "wrong" and one that ultimately had to be changed. Capper came from a family of five in Finglas in Dublin and was typical of the type of person from a disadvantaged background used by the Kinahan gang. He suffered from ADHD and his standard of education was low. At 13 years of age, he had an IQ of 63 and was sent to a special school.
Capper, 27, and Smew, 25, were both broke and needed cash. Both knew of the huge sums the Kinahans were offering around Dublin to kill members, friends or relatives of the Hutch gang.
By the time he was 16, he was on disability benefit. With limited prospects of legitimate employment he got involved in criminality, amassed 65 convictions and graduated to serious and organised crime.
The second chosen hitman Mohammed Smew was, however, different. His family are originally from Libya but he was born in Ireland and his childhood was stable and relatively prosperous. He has six brothers and sisters, his parents are doctors, he was involved in sport, including kick boxing, and began a law degree in Griffith College in Dublin.
However, a serious motorbike crash changed all that. Smew's mental health was badly affected and he moved into a hostel. He developed a drug addiction, amassed a drug debt and became involved in organised crime. He is, according to his lawyer,"profoundly ashamed" of the shame he has brought on his family.
Capper, 27, and Smew, 25, were both broke and needed cash. Both knew of the huge sums the Kinahans were offering around Dublin to kill members, friends or relatives of the Hutch gang. On one of the trips to confirm the locations for the attempted murder, Capper even asked Smew for a loan of €50.
"Haven't got it mate," Smew replied, "literally skint, I'm on me b******s."
"I wouldn't be sitting in the back of this car if I wasn't on me b******s," Capper replied.
The Looker
The criminal picked to act as "the looker" for Patsy Hutch also turned out to be as unreliable as the other two 'footsoldiers' first chosen to carry out the shooting. Ciaran O'Driscoll was a 25-year-old drug addict from Dublin's north inner city with 90 criminal convictions. His parents were also drug addicts. Both have passed away.
Ciaran was raised by his grandmother on Champions Avenue, near O'Connell Street, the same street Patrick Hutch lives on. It was why he was chosen as "the eyes". He had a reason to be in the cul de sac, he could get past the permanent Garda checkpoint there and he would not look out of place.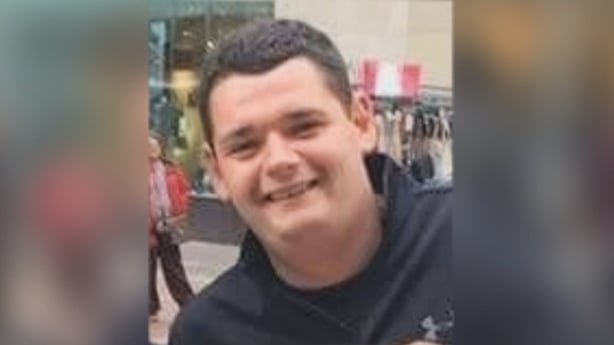 However, O'Driscoll wasn't a very forensically aware Kinahan gangster. The phone the gang gave him was coded L for Looker. He was told to use it only to contact the hit team waiting nearby in the basement car park when Patsy Hutch came out to get on his motorbike. However, he immediately compromised his own security. He gave the gardaí his 'Looker' number to contact him on while he was out on bail for other offences.
Trouble ahead
The first sign of trouble emerged when Burns brought Capper and Smew on a reconnaissance trip around the key locations explaining to them how Patsy Hutch was to be executed. As a footsoldier, Capper was supposed to follow orders; instead he started questioning the plan.
"Do you know where he's (Patsy Hutch) going?" Capper asked Burns.
"I do, yeah," Burns replied.
"Why don't we just get him there?" he asked.
"That's up to you, pal," Burns replied trying to mollify him.
But Capper wasn't happy to shoot Hutch on the move and suggested a stakeout as an alternative.
"You didn't say you knew where he's going you mad thing," he said to Burns. " We sit there the f*****g night before it, that's much better pal, isn't it? If he sees us on a bike he's gone pal."
"No, he won't," Burns replied, "he won't, there's couriers up and down here all the time, I'm in and out of here."
But Capper was insistent.
"I know a million for fact boys, when he sees this bike and there's two of us on a bike he's going to take off. He's not going to pull up at a gate cause he'd be a thick if he did, he wouldn't be still alive."
"Listen, listen," Burns replied, "when he pulls out of that gate, yeah, just pull in behind him, whoever is doing that, jump off, off you go, back on to the thing and gone."
"I think we should just park here, pal," Capper said, "if he's guaranteed to come here there's no point in following him."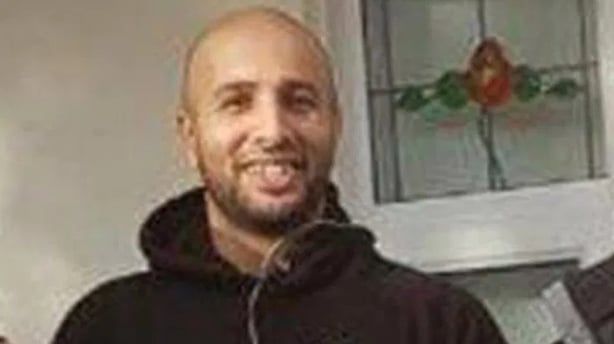 Smew also had a suggestion
"Don't pull in behind him," the former law student said, "just do it there when he pulls the stand up."
The disagreement over the place where Patsy Hutch was to be shot dead continued but Burns regularly visited his girlfriend near Hutch's home and he insisted it could not be done there.
"No. You need to listen to me," Burns said, "that road there is on fire (gardaí), I'm telling you straight out like every time I pull into my bird's there, I get stopped."
Burns was referring to the permanent armed Garda protection post near Patsy Hutch's home on Champions Avenue which was put in place precisely to prevent him from being murdered. This was a disturbing revelation to Capper.
"How the f**k am I going to get in there then if it's on fire?" he exclaimed.
The bike that cut out, the flat tyre and the dark basement
Capper continued to drill down into the plan and began to see more problems. He pointed out to Burns that one of the getaway vans had a flat tyre. The two of them later tried to fix it but couldn't because it had been driven on while flat.
The motorbike Capper was given for the murder also didn't work properly, particularly at speed. "When you red line it, it cuts out," he said.
Fellow supervisor Stephen Curtis agreed.
"What kind of gangsters have a tyre hanging off," he said to Burns. "I'm getting out of this gang before I even step into it." But it was too late for that, Stephen was already in too deep.
Mark Capper didn't like the plan for the hit team to wait in the back of a van, either. The van was to be parked up against the wall in the basement car park and the hitmen were to wait for the signal to move. Capper felt they would quite literally be left in the dark.
"See when I close that door I'm not going to be able to see out of that van am I, yeah?" Capper told Burns. "If I get a text message off yous or whatever to say right, ready, and I step out, there could be someone there, do you get me?"
Burns moved to reassure him.
"I understand what you're saying pal, but the reason I drove it in and put it facing the wall, it's facing a bike shed, the reason I put it there was that yous could just sit in the back and watch out."
"But we're going to be down in the car park getting a phone call by the time he's coming out," Capper said.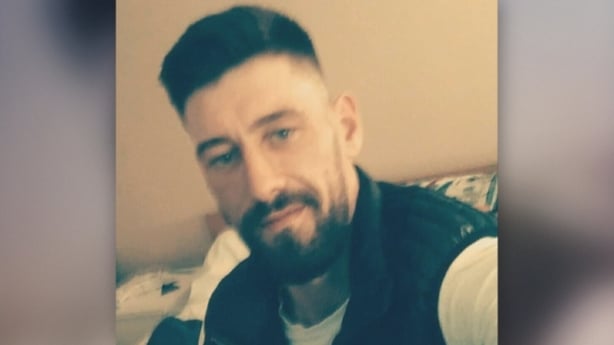 "Ah no, no, listen mate," Burns replied as he pointed out the key locations to him, "from the time you get the call, yeah, he's going to be taking the cover off his yoke (motorbike), so when you get the phone call that's your cue to get up out of the - on to that thing - and come down here, just watch your hands.
"So, he's going to pull in facing that, do you get me? So, when he pulls in facing that, that's your chance, that's the only chance you're going to get pal, that's it, if you fail it there, you might as well just drive on."
Smew seemed reassured. "So that's the route, that seems alright" he said, "that's without doing any damage to the daughter's car."
But Capper wasn't convinced and worried about getting caught.
"The only thing that I'm thinking of pal, is in the meantime before I even get the chance to get the c**t, do you get me, is about getting grabbed, that's the only thing I'm thinking of."
He was also unhappy with the plan to burn the getaway car in public.
"I don't like getting out and toasting things on the side of the road, when that's delaying you with time to get them to put more on you. If we're seen burning something and then seen getting into a silver car, just say, and then the eye (Garda helicopter) is on a silver car."
The supervisor once again moved to reassure his hitman. "You can't miss there, yous are going to be sitting waiting."
"Well, 90 percent, I'll be asking for two yokes (guns) anyway pal," Capper replied "because I'll be on the front of him and he'll be behind me because we'll be pulling up behind him and I'll whip one out meself. We end up missing a person, fuck that, it's not nice coming home empty handed."
"It's just that there's something wrong if yous miss this fella," Burns replied.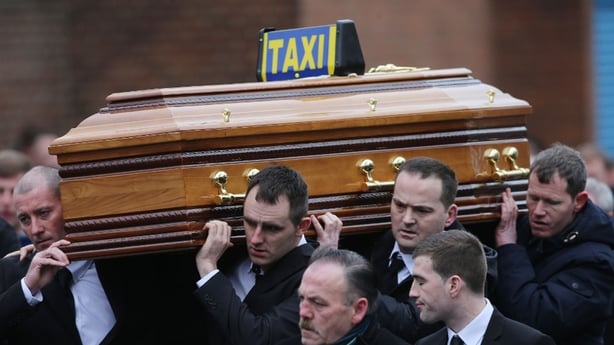 Storm Emma and the end of the first hit team
Mohammed Smew was still prepared to continue with the plan but Capper was not happy at all about it or the idea of working with his fellow hitman.
"How good is his aim?" he asked about Smew. "In the back of his head mate," came the reply.
But Capper did not believe that Smew had fired a gun before.
"Trust me pal," he told his supervisor Michael Burns, "I think he is telling tales."
Capper's commitment to the hit continued to fade and when he turned up late for a meeting early on the morning before the first day named for the murder, the supervisors began to doubt him. They felt he was getting sloppy. Burns left Capper in no doubt that there was no shortage of hitmen if he didn't want the job.
"Are you up for this cos if not there's hundreds of others will take your position."
Now it was Capper's turn to reassure Burns and the others. "No, one million percent I'll do it pal, yeah, I have balls."
"Yeah, well that's what I'm saying, are you prepared to do it in the morning?" asked Burns.
"As soon as he gets whacked on to the back of that yoke, my mind will probably change to a totally different way, do you get me," Capper said.
"I'll probably be down in f*****g Bettystown."
Capper had told them he didn't think the murder could go ahead as planned on 28 February 2018 because of Storm Emma. This was interpreted not as caution but cowardice. Stephen Curtis decided that Capper was "a sh**ebag."
The seaside village is about an hour north of Dublin. Capper was telling Burns he could lie low there after the murder. But Burns doubts about Capper remained and he discussed them with his fellow supervisor.
"I don't think he's up for this pal," Burns said to Stephen Curtis. "I genuinely don't".
Capper had told them he didn't think the murder could go ahead as planned on 28 February 2018 because of Storm Emma. This was interpreted not as caution but cowardice. Stephen Curtis decided that Capper was "a sh**ebag."
"I was going to f**k him out of the car this morning," he told Burns, "saying it wasn't going to happen."
But Capper was proved right. The hit did not happen the following day. The storm not only scuppered it but also ended both Capper and Smew's participation in the plan.
Smew was arrested a few days later for looting a Centra shop in Tallaght during the snow storm and remanded in custody. Capper's doubts over the viability of the hit remained and he pulled out on 7 March 2018, three days before the rescheduled gun attack was due to take place.
The gang had to hire a second hit team but that did not take long. The next day they were handed their 'burner' phones.
The second hit team
Glen Thompson from Finglas in Dublin was known as a small-time criminal with a drug habit. He had minor criminal convictions and at the time was dealing with a family tragedy.
The 22-year-old first became involved in the hit when he met the Kinahan sub cell supervisors at the Costa Coffee café in Santry on 4 March 2018. His brother Gary, who was ten years older, was also recruited and two days later the three man hit team was completed by Afghanistan veteran Robert Browne.
Browne was a former soldier in the British Army and had completed two tours of duty in Helmand province. The 33-year-old was back in Ireland in 2018 living in Phibsboro in North Dublin city. All three met Patrick and Stephen Curtis and Michael Burns at the Costa café in Santry on 8 March to finalise plans for the murder two days later.
Browne was happy to step in as a gunman. He had not been impressed by Capper and had voiced his reservations even before Capper pulled out.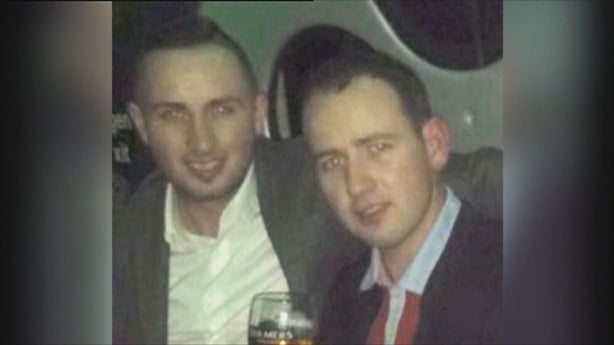 "He better get up, Gary," Browne complained to Gary Thompson, "if he doesn't get up, he's out. I can't drive a bike, I don't like the way he wants to do Patsy".
Browne had already carried out reconnaissance near Patsy Hutch's home and was worried that "young fellas" hanging around in the area had been "paid to watch his (Patsy Hutch's) back".
He was however enthused by the money the Kinahans were offering. He had a drug debt to settle and talked about "the cartel" and "money from all over the world" as he and Glen Thompson drove around Finglas. "I'll get you fifteen grand out of this," he told his fellow hitman.
On 9 March, the day before the planned killing, Browne and Glen Thompson moved a van from Finglas to the getaway point on Stoney Road in East Wall.
Thompson was particularly aware of the risk of leaving a forensic trace. "You'd want to watch what you're touching there," he said to Browne
"I'm not driving with gloves," Browne replied, "I'll rub it down."
"These are the gloves we're using," Thompson replied before the conversation moved on to the weapons.
"I'll give you the Makarov (pistol)" he said, "Let me use the mac thing because I'll be getting out as well."
"I'll use the small one, you use the 38 (revolver). I just want something, just in case." Browne replied: "What I want is to get in the van with no one seeing us. It's real quiet there, especially with them guards."
The gangsters never suspected the gardaí were watching and listening and could hear everything they were saying.
Busted
The gardaí already knew of the plot to kill Patsy Hutch and had set up an operation to save his life. They bugged the white van which the gang bought on Done Deal in February and registered to a non-existent address. Undercover officers followed the gang members as they left their homes, held meetings in the café in Santry and carried out reconnaissance all over the city.
Surveillance units monitored the cars and key locations. They watched as the subcell members bought the mobile phones and SIM cards. They photographed and recorded the gang members on film and CCTV.
The Drugs and Organised Crime Bureau continuously assessed the progress of the planned assassination weighing up the need to gather the evidence against the increasing danger to Patsy Hutch's life. When the murder plot reached a critical point on 10 March 2018 the Garda operation changed from surveillance to intervention. The three man second hit team were the first to be arrested.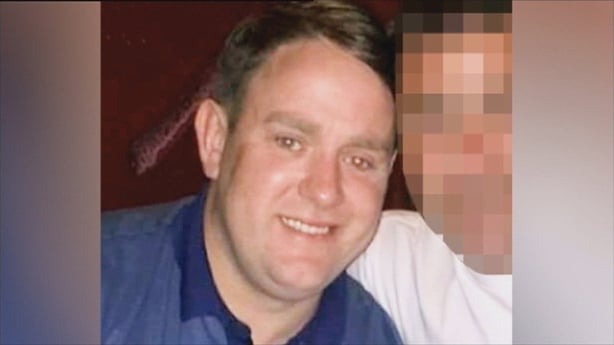 Gardaí watched that Saturday morning as Browne, dressed in dark clothes and wearing a wig, drove the Thompson brothers through Finglas and the city centre. He turned the Audi in to the gated underground carpark at Belmont Hall Apartments on Gardiner Street at 7.14am. Gary Thompson was the front seat passenger, Glen was in the back.
Browne reversed into a parking bay and parked near the Ford Connect van. The hit team had four loaded guns; a Rak sub machine gun with eighteen rounds of ammunition and fitted with a shoulder strap, a .38 Special Rossi Revolver with five rounds, a 9mm Beretta 92 semi automatic pistol and a 9mm Makarov semi automatic pistol. The three men got out of the Audi and into the van at 7.16am. They were now in position around 300 metres from Patsy Hutch's house. They waited for the call from Ciaran O'Driscoll to move, a call that never came.
Armed officers from the Emergency Response Unit moved in and pulled the three men out of the van at gunpoint. They put them on the ground with their hands cuffed behind their backs. Three pairs of gloves, three mobile phones, a wig, a water bottle and several car keys were found in the van. Three of the loaded guns were found in the Audi, the sub-machine gun on the passenger seat, the revolver and pistol on the back seat.
Browne's DNA was found on the bottle of water. Gary Thompson's DNA was on one of the mobile phones, a Nokia. Glen's DNA was on a blue towel in the van.
Their balaclavas were on the floor and two red petrol cans to be used to burn out the cars were in the boot. A fob to open the underground car park gates was found later that morning in Gary's waistband when he was searched in Store Street Garda station.
'Prey'
The hit team had - in the words of the judge - been caught "red handed" and were the first to be convicted and sentenced. Gary and Glen Thompson were jailed for 12 and a half years each while Robert Browne was sentenced to 11 and a half years.
They were followed into prison by the first hit team, Mark Capper and Mohammed Smew, who each got seven and a half years. The 'looker' Ciaran O'Driscoll got five years while the supervisors Michael Burns and Stephen Curtis were jailed for nine and five years respectively.
The Kinahan gang subcell director Patrick Curtis was the last gangster to be jailed this week. He was sentenced to 12 years in prison but because of his guilty plea and his unique claustrophobic and medical circumstances, the judge conditionally suspended the final two years.
Curtis has also been allowed to share a cell with his younger brother Stephen to help him deal with his anxieties and fears. It is the first time two inmates have been allowed to share a cell in the state's maximum security Portlaoise prison. What happens to Patrick in jail when Stephen is released ahead of him in a few years' time is a problem the Prison Service will have to solve.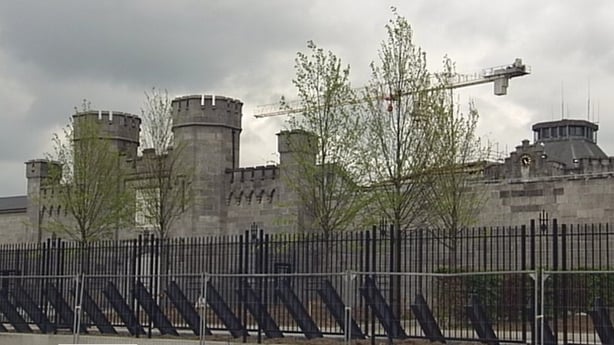 Another first for Patrick Curtis is that he has become the first person to be convicted and jailed in Ireland for the offence of directing the activities of a criminal organisation. The organisation in this case is the Kinahan Organised Crime Group and it is also the first time the cartel has been identified in public in an Irish court, its structure and activities detailed, its 'raison d'etre' revealed.
It is ironic that the first person publicly identified in court as a member of the Kinahan Organised Crime Group is one of its lowest level members. Mark Capper was a "footsoldier". Capper and the other eight subcell members are indicative of the type of people identified, cultivated and recruited by criminal gangs - broke, incompetent, dispensable.
The presiding judge has, throughout all these cases, highlighted again and again the "cynicism of the Kinahan organised crime group" which he says has "preyed" on these"disposable foot soldiers".
"The risks", Mr Justice Tony Hunt said, "are subcontracted to vulnerable, desperate and foolish individuals….. and for very little gain"
'Lordnose' - the person at the highest level in the Kinahan Organised Crime Gang - remains at large.