The success of the Ireland women's hockey team has seen a huge surge in the popularity of the sport among girls after the 2018 World Cup and the squad qualifying for their first ever Olympic Games.
But gaining access to proper pitches and training facilities can still be a struggle in some areas of the country.
Connacht Hockey fears the minority sport is being further sidelined with one of the only suitable training surfaces available to its players about to be removed.
There are now over 1,500 members of the organisation with hundreds more girls queuing up to join various affiliated clubs.
But there is only one hockey pitch in Galway - in the grounds of NUI Galway at Dangan - and it is over-subscribed, with the overflow catered for at an astro-turf facility in Oranmore.
Players from Kinvara and Renmore train here regularly. The local Calasanctius College secondary school has also been training here for over a decade.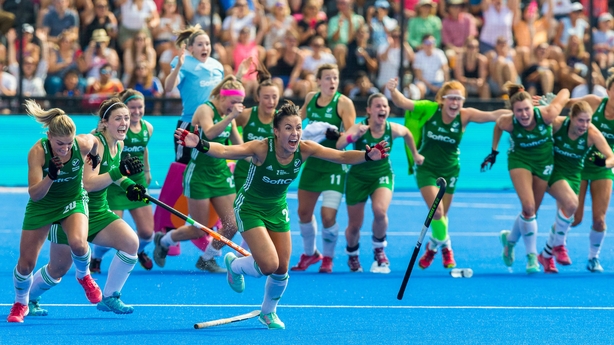 They are just some of the different schools and sports clubs who use the 2G astro turf pitch.
Now that pitch is to be replaced with a 3G surface which is favoured by GAA and soccer teams but completely unsuitable for hockey.
There are fears that the sport will go into decline unless action is taken.
Aisling Keogh is a former player and umpire who coaches clubs in Connacht Hockey.
"There are seriously talented young players on the way up but lack of pitch time and training facilities means their skills and abilities cannot be developed and nurtured," she said.
"We will no longer be able to host Junior Blitz events, umpire coaching and Connacht Hockey development squads."
Aisling has started a campaign with Connacht Hockey called Misneach Le Cheile, calling on all minority sports to come together to gain access to facilities.
"There are soccer pitches and GAA pitches in the surrounding areas and it's not that we are against these sports. It's just that they are already well catered for.
"We feel now is the time for the Government to look at minority sports and especially in 2020 when this is the year they want to push for increased participation of women in sport. Now is the time to do it."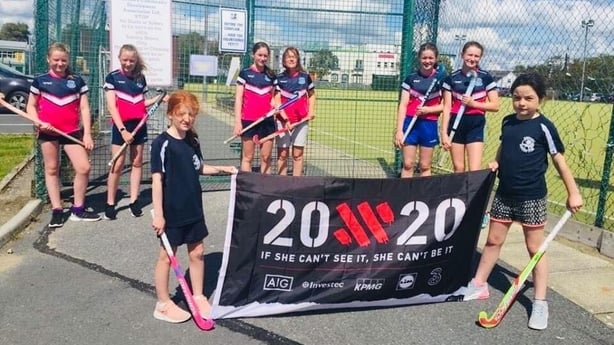 The Oranmore facility is owned by Galway County Council and leased by Oranmore Community Development.
Councillor Liam Carroll said Connacht Hockey should have its own facilities but he defended the plan to replace the astro turf pitch with a 3G surface.

"There are 2,200 school children in the four schools here in Oranmore - they use this pitch as well as other clubs. They are saying to us that a 2G surface is dangerous for other sports.
"There is a pitch in Dangan that Connacht Hockey can use and I'm also prepared to work at locating more suitable facilities for them."
Kevin Keane is president of Connacht Hockey and is calling for a review of planning regulations around the 2G and 3G astro turf facilities for the entire country.
"What we are saying to our leaders is that there are no actual regulations for 2G and 3G astro pitches in Ireland and the same thing is happening not just here Connacht but also in Munster, Tipperary and other places as well.
"This is a national problem, not just a local problem."
Mr Keane added: "Astro turf pitches have evolved with technology. 3G surfaces facilitate better grip for GAA, soccer and rugby but the 3G pile actually slows down the hockey ball and doesn't allow it to move.
"So we need proper regulations and proper multi sport facilities. We need them in the school system."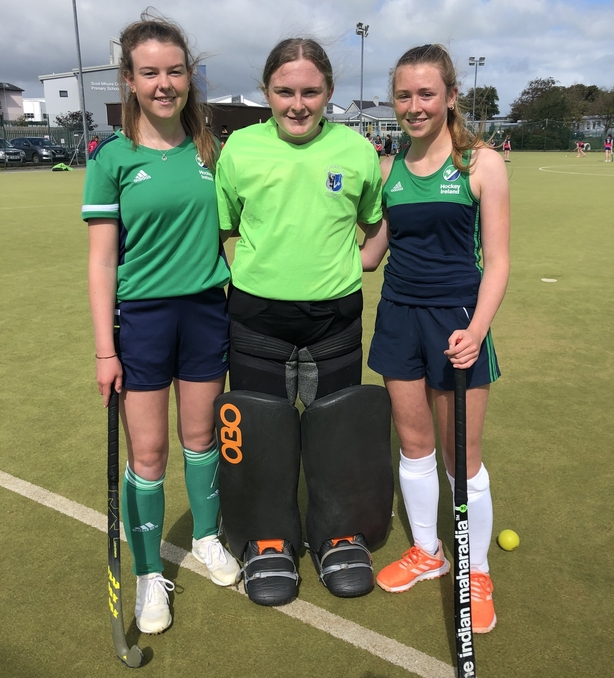 Sarah Scott is one of Ireland's top national coaches and she said it is vital that Connacht Hockey has its own facilities to grow the sport.
"This year Connacht had a very strong group of kids where we had six girls trialling. The talent is there and the coaching is there and they need as much support as they can get.
"Hockey is an extremely skillful sport and if you don't have the flat astro turf surface it makes a huge impact on how the players develop."
"They need good coaching on good surfaces," said Sarah. "These girls currently have to travel to Athlone or Dublin where regionally every other province has as many as 10 pitches to choose from.
"2018 was a massive year for women in sport and the Irish women's hockey team really put the country on the map in terms of ranking. It has given the sport a huge boost."
Aoibhin McDonnell, Holly Comer and Ciara Dunne are part of the Irish U-16 training squad
They said they are at a big disadvantage with only one pitch compared to Dublin and other places around the country.
" It is less time on the pitch for us and we have to travel further to train on good quality pitches in Dublin and Athlone," said Holly. "A new pitch in Galway would be a huge support.
"If you look at the Irish women in the Hockey World Cup they got to the final and it would be great for a new team to get to that stage as well in the future."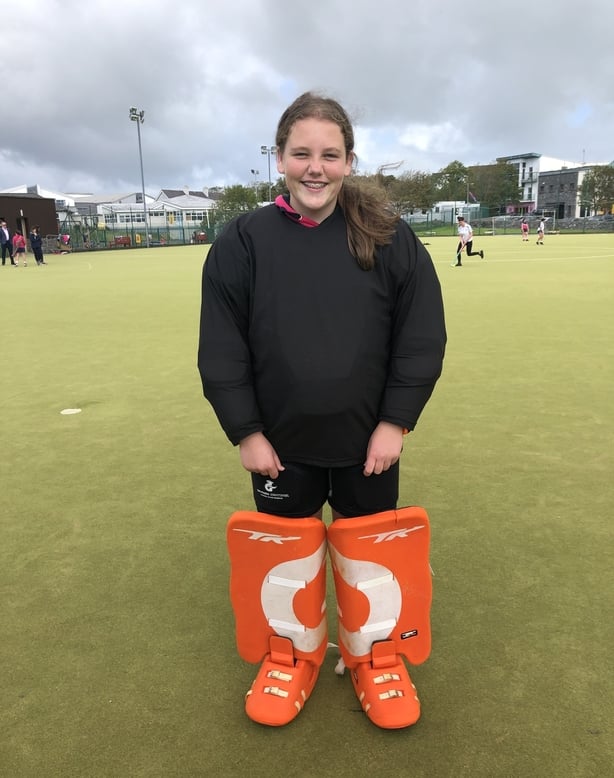 Alanna Huban is nearly 15 and a goal keeper at Kinvara Hockey Club as well as playing for her school at Seamount College.
"I just love hockey and the Irish team really inspired me when I watched them in the World Cup. I just love goal keeper Ayeisha McFerran and I texted her on instagram and she FaceTimed me," said Alanna.
"She was really lovely and gave me lots of advice and tips. Ayeisha told me to hold my own, stay calm in goals and don't let them in!
"We need more practice in Galway. I'd love another pitch here."
For now, though, Connacht Hockey is struggling to get pitch time and stay on top of their game. Its leaders want proper regulations introduced that would see a multi purpose facility set up in the west of Ireland.