This weekend marks the traditional end of the summer holidays, a season of staycations in Ireland with day trips and home-based breaks replacing non-essential travel abroad due to Covid-19.
Beaches like Enniscrone in Co Sligo were busy with people making the most of their time off - be it a day trip, a week's holiday or a shorter trip.
There were plenty of camper vans about, vehicles we have seen a lot more of on the roads in Ireland this summer.
However, some visitors who regularly enjoy motor home holidays - like Thomas Lowbridge from Tullamore, Co Offaly - said the increased number of camper vans have highlighted a problem that needs to be addressed by local authorities.
Many motor homes that would normally be in Europe for the summer are now being used to tour Ireland and in several areas there are not enough places with reasonably priced facilities for them to park.
While Fáilte Ireland said it is too early to know how many people took a home holiday or went on a day trip this summer, it has been tracking people's intentions since February in a bespoke survey related to Covid-19 and holiday plans.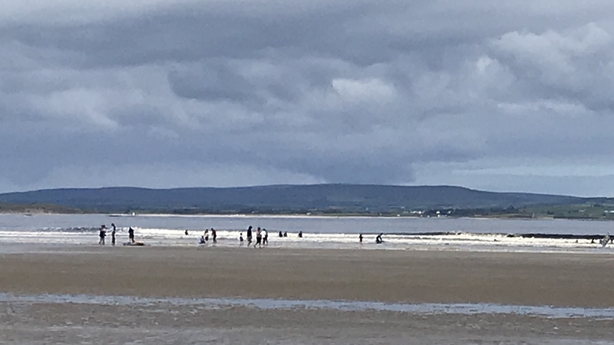 The feedback from consumers has been "very exciting and positive" according to the organisation's head of consumer planning and insights, Jill de Azevedo.
About 60% of consumers indicated their intention to take a holiday in Ireland, the highest ever recorded.
There has also been a 12% increase in people planning day trips while 47% of those questioned said they they are enjoying activities within a 20 km radius of their home.
More young people also indicated their intention to take breaks in Ireland and the great outdoors is very popular, according to Ms de Azevedo.
She said there was a lot of interest in counties like Cork, Galway and Donegal and any type of outdoor activity with greenways, parks and gardens were proving very popular with Irish people.
Overall, she said, the survey findings were very positive, with people engaging with everything Ireland has to offer, creating a habit of home breaks that will "hopefully continue".