Around 200 Australians in Ireland are seeking to return home but have found themselves unable to do so due to restrictions on international arrivals in Australia.
Passengers say the cap on international arrivals, which was introduced last month, has led to airlines rationing seats and prioritising business class tickets.
The Australian embassy says it has fielded over 100 calls in the last week in relation to this issue.
It is inviting Australians seeking to return home to register with the embassy online.
It says it is providing assistance to its citizens on this issue but pointed out that the airlines involved operate independently of the Australian government.
Only a few international airlines have continued to operate to and from Australia during the pandemic.
One of those is Qatar Airways and in a statement it has denied prioritising business class passengers to Australia.
It says it analyses each flight based on a range of criteria, "including compassionate and medical requirements, connecting flights, booking class, party size and commercial value.
"In order to ensure the continued viability of our operations to Australia commercial value of tickets sold must also be taken into consideration to be able to operate each flight."
Australia introduced a cap on international arrivals into the country last month.
But a Covid-19 Senate inquiry there says that the cap is now a "significant challenge" to almost 19,000 Australians overseas who want to return home.
The cap is directly linked to the number of quarantine spaces available in hotels there.
The number of quarantine spaces varies from state to state.
Currently around 350 daily arrivals are allowed in Sydney and 500 per week in Brisbane. No international arrivals at all are allowed in Melbourne due to the lockdown in place there.
The current caps on international arrivals will remain until 24 October.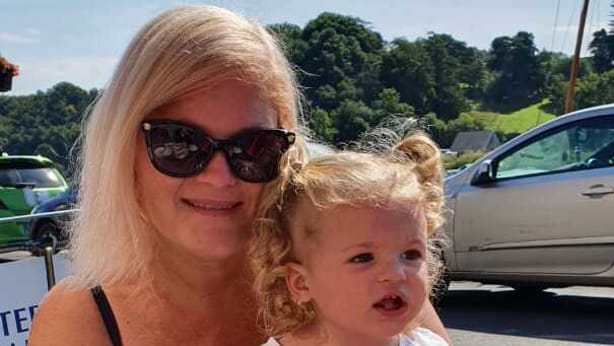 Xanthe Taylor, who is an Australian citizen, had been living and working in Dubai.
She was made redundant due to the coronavirus pandemic so and her husband, who is Irish, and their daughter decided to come back to Ireland for a visit before travelling on to Australia, where they intended to live long-term.
She noticed that the status of their flight to Australia went to unconfirmed. She rang the airline and was told: "You've been bumped because we've got capacity restrictions in place."
Ms Taylor is now due to return on 25 September but believes that she will continue to get "bumped."
She says she was told that the only way to secure a spot on the flight was to buy a business class ticket.
"That would cost us in excess of €15,000 ... so the only people getting back to Australia right now are the ones with a lot of money lying around," she told RTÉ's News at one.
She says she does not blame the airlines and understands they need to cover their costs.
"I would like the caps to be lifted. Officially the line is that its there to protect the integrity of the quarantine programme...but my understanding is there are hotels lining up to be included in the programme.
"So this isn't about capacity..it's about the fact that the government don't have the other resources that go along with managing this programme," she said.
"You know if you don't have the resources ... invest in them. Everyone feels abandoned by the Government."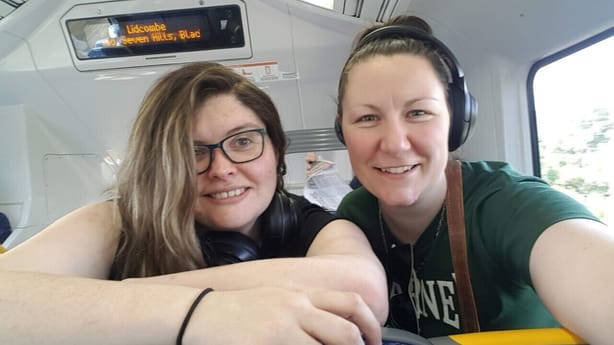 Shirley Somers is originally from Co Kerry but has been a permanent resident of Australia for several years.
She returned to Ireland with her partner early last month for her father's funeral and intended to stay for just two weeks.
"Our flight was cancelled... we were initially rescheduled to a flight the next day... but before the time came for that flight we were rescheduled for a flight in late August," she told the same programme.
They were repeatedly told there was no availability on the flights due to government restrictions in Australia. Their flight has now been rescheduled four times.
Ms Somers asked if the airline was prioritising business class passengers and says she was told that "if we wanted to fly out we could do so ... but it would cost us €15,000."
She says her partner Sami Gaal has used up all her paid and unpaid leave from work and is only able to do some work remotely on a part-time basis.
Ms Somers herself was receiving a Covid Unemployment Payment in Australia but this was suspended when she left the country.