Opposition parties have said the Dáil should be recalled next week, much earlier than the time being proposed by the Government.
Last night Taoiseach Micheál Martin, Tánaiste Leo Varadkar, and Minister for Transport Eamon Ryan agreed that the Dáil should be recalled following the reopening of schools at the end of the month.
It was due to have reconvened on 15 September, after TDs voted on 31 July to begin their six week summer break immediately.
"The Taoiseach will make this request to the Ceann Comhairle on Monday," the government said in a statement.
The Government had come under mounting pressure to recall the Dáil following a political storm over an Oireachtas Golf Society dinner in Clifden on Wednesday night.
Dara Calleary resigned as Minister for Agriculture and Jerry Buttimer resigned as Seanad Leas-Cathaoirleach after confirming they had attended the event.
EU Commissioner Phil Hogan, who was also at the dinner, has apologised for attending the event.
Dail should be back this week. Govt delay is wrong. Politics needs to get ahead of the big challenges of school returns, healthcare capacity, protecting jobs and workers. Chaotic govt must end.

— Mary Lou McDonald (@MaryLouMcDonald) August 23, 2020
Speaking on RTÉ's This Week, Sinn Féin leader Mary Lou McDonald said she always believed the summer recess was far too long.
She said they "could never have anticipated that a government that was already chaotic would actually descent even deeper into chaos".
She said politics as a whole now needed to step forward, adding that far more clarity needed to be given to parents and teachers on the return to schools.
She said she was very anxious about her children's return to school, and she wanted to know what happens if there is an outbreak in schools.
She said there is an "absolute abject lack of leadership" at the moment.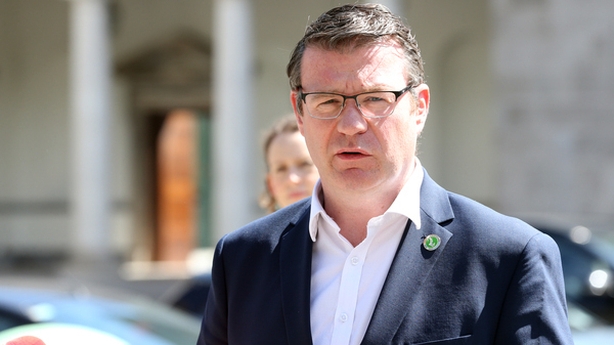 The Labour Party has said the Dáil must be recalled earlier than the Government wishes.
Speaking to RTÉ News this morning, the party's leader Alan Kelly said the country was facing a crisis of confidence and called for TDs to return on Tuesday.
"I spoke with Micheál Martin on Friday and told him the Dáil had to be recalled. It's not acceptable that we have to wait another period of time.
"Why can't the Dáil be sitting on Tuesday? We need a new Agriculture Minister to deal with the outbreaks in meat plants.
"We also need to deal with all the confusion regarding restrictions and obviously we need to deal with the events that have gone on over the last week. Also we have the Leaving Cert results coming out and schools going back, so really the Dáil should be back in place by next Tuesday," he said.
Co-leader of the Social Democrats Catherine Murphy described the decision as inadequate, and called for the Dáil to come back this week.
"There's too much at stake for the Government to be waiting around. Public confidence in the capacity of the Government to lead us through these next critical stages of the Covid-19 pandemic is totally shook.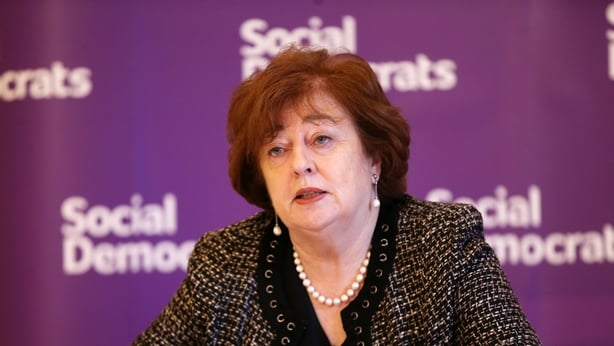 "At a time when we badly need solid, clear and cogent leadership and communication, we've all been badly let down.
"It has been a tumultuous week for Irish people and for politics. The Government have to restore confidence, renew public trust and clear up confusion. Waiting for another week won't work.
"The Dáil should be back this week both to hold the government to account and to build a collective effort to develop a coherent strategy to get the country through this critical stage of the pandemic.
"Schools will start opening this week; students are very anxiously awaiting exam results; businesses in lockdown in Kildare are in crisis; other businesses are trying to rebuild. Getting through these complex issues needs good leadership, significant resources and information, transparency and honesty around decisions.
"The Dáil is the place where this needs to happen and it should be recalled immediately.