The wardens of a rare seabird colony are preparing to return to the "new normal" having spent almost four months of the pandemic living on a tiny uninhabited island off the north Dublin coast.
Kristy Owens, George Nicholas and Emma Tiernan are employed by BirdWatch Ireland to work on Rockabill, 7km off Skerries.
They monitor and protect Europe's largest colony of Roseate terns, among the continent's rarest breeding seabirds.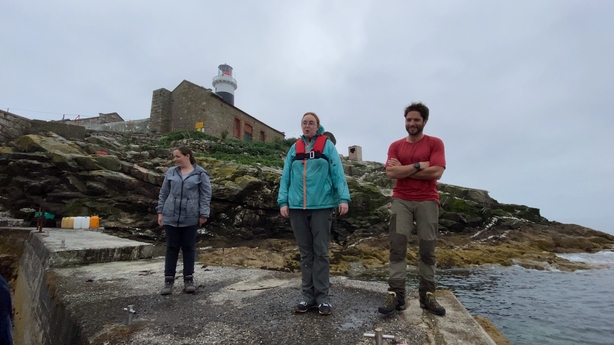 "There's only three of us on the island. Well, three of us and about 8,000 seabirds," said Emma Tiernan.
The three wardens took up their positions in May living in the old lighthouse dwellings on the island.
"We had to go in and buy four months worth of canned goods. Definitely, with the checkout lady, I was like, 'No. We're not panic buying. We're going out to an island'," said George Nicholas.
"It was the worst excuse. They didn't believe us," added Kristy Owens.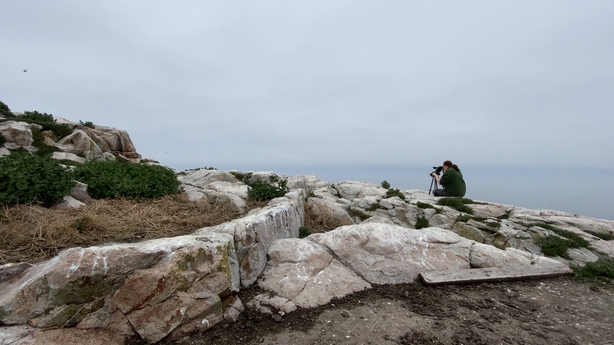 It is Emma's second season on the island and she said no one can prepare you for the "sights and sounds you experience on Rockabill".
"Being out here, we don't have electricity. And we have limited phone service and internet service. It is a very solitary lifestyle. And it is something you sign up for.
"A lot of my friends think I'm absolutely insane for doing this. They are just like, 'Why? Why would you put yourself through that? And I think it's quite funny because now everyone is doing it.
"Everyone has to stay inside to stay safe and keep each other safe," she said.
Although a solitary life, the trio have been keeping busy with their conservation work.
"We've been involved with these chicks' lives right from the beginning. When we got here, we cleared out the mallow for them to nest. And we put the nest boxes down.
"Then throughout the season, you see the birds choose a box. Then one day, you find some eggs. Then the next day, you see some chicks. Then we've been watching those chicks grow up for the last two months. And then, you see them flying and it's just amazing," George explained.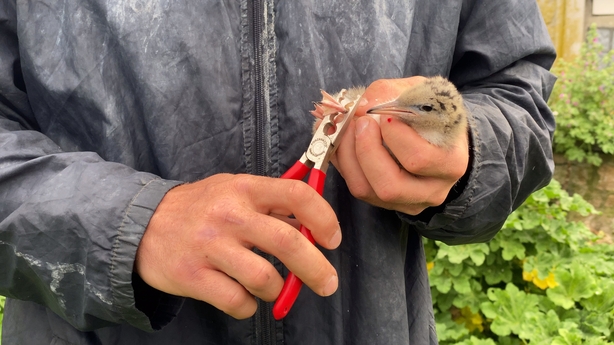 The three wardens are preparing to leave the island on Friday and return to the "new normal". While they are anxious about the return, they are looking forward to a return to "hot water" and "fresh vegetables".
"I don't know if it's sunk in yet because I'm still in island mentality," said Emma.
"We haven't really had the pandemic experience that everyone else is having. We've had such a different experience. It doesn't really feel real to us.
"We'll just take it one day at a time and figure it out. We've got masks on order so they should be in the post," said Kristy.