It's certain now that there will be many chapters in Ireland's Covid-19 story. While the plot lines may change from time to time, the central character remains coronavirus.
The journey may be moving from a roadmap to a series of colour codes, but it's the same story.
We know how it started - but the ending remains a mystery. And no-one quite knows what each new page will reveal.
There are going to be many twists and turns in this dark drama.
Every person has a role to play in this storyline, as we are all contributors to the outcome.
The restrictions in the three counties Kildare, Laois and Offaly have been very difficult for the residents there.
During the week, Acting Chief Medical Officer Dr Ronan Glynn said these measures are blunt instruments and that there is nothing subtle about them.
But they are necessary, he emphasised, because the virus is spread across the counties, as people live and socialise in all parts of them.
While we are seeing broad lockdowns currently, it may be that over time that these measures will become more targeted and focused.
It is inevitable that there will be more outbreaks or clusters in certain environments, so the task is to act quickly to prevent community spread.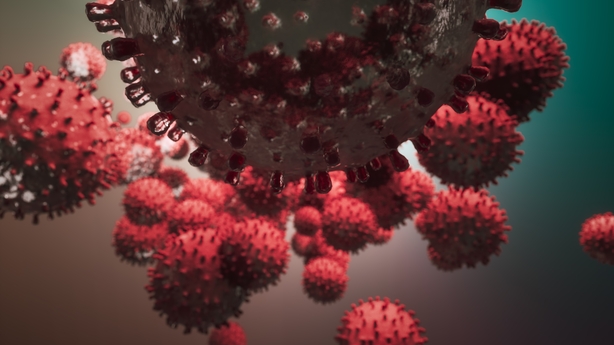 We should get used to the terms 'outbreak' and 'cluster' and not be shocked by them. It does not necessarily mean that a large number of people are affected.
An outbreak/cluster can just mean one confirmed case of Covid-19 along with another case of illness, with symptoms suggestive of the virus.
If we do move to colour codes for the status of various counties or regions, it may be a bit like the weather warnings. Let's hope people don't confuse the two.
A status orange alert from Evelyn Cusack would be quite a different thing to a status yellow alert from Dr Glynn and the National Public Health Emergency Team (NPHET).
But you can see how it might get a bit confusing. And on social media, an orange alert for weather might easily be misunderstood as a Covid-19 alert. So it will be interesting to see what is planned when it is all agreed and finalised by the Government.
The World Health Organization warned this week that the goal of coronavirus is to survive and that we have to outsmart it.
That means sticking to the known public health measures of keeping at least one metre away from others, avoiding crowded, closed spaces, wearing masks where physical distancing is not possible, isolating cases (whether they have symptoms or not) and doing high level testing and contact tracing and isolation of people who are infected.
The task of health authorities is to go after each and every cluster and identify who is transmitting the virus. They also need to watch out for the high risk environments, like nursing homes, meat factories and direct provision centres.
It may seem a little strange, but for some relief, I decided to watch the film 'Contagion' this week. I had seen it before when it came out in 2011, but I wanted to watch it from the perspective of knowing what we know now and see how it stood up over time.
It's a good film by a great director, Steven Soderbergh, with some cracking actors, including the omnipresent, former Dalkey resident, Matt Damon.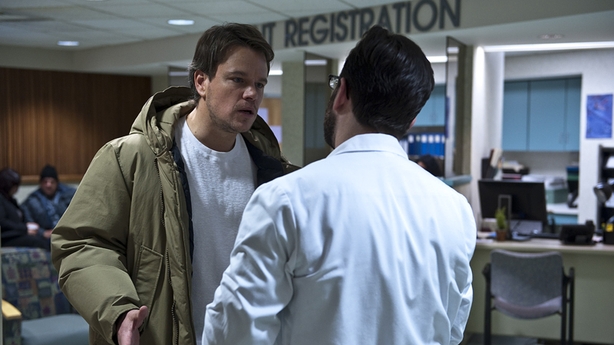 The real surprise is how accurate the film is and how so many aspects of the storyline have already happened in the world with coronavirus.
We hear the actors talking about the R number and social distancing and it is eerily prescient. The film also explains how the original practice of handshaking first developed as a way of showing someone you were not holding a weapon. Now we avoid it so as not to pass on a dangerous virus.
While what we are going through is still something of a shock, an epidemic like this was always a possibility and Contagion lays the reality out bare.
I am sure that at the time, most of us thought the film was a bit of fantasy and escapism. Now we know it is a grim reality. Real life now feels as though we are stuck in the plot of a disaster film.
This week, data released on the 14-day incidence rate for countries and on a county by county basis, revealed how dynamic the situation with coronavirus is.
The story changes daily, if not by the hour. It is an incredibly dynamic and fragile state of affairs.
The scenario can also vary so much at a macro level. Some counties in Ireland have seen fewer than five cases or, in some instances, no new cases, in a 14-day period.
The positive news is that the number of cases in hospital remains stable. The number of admissions is low, probably in large part to the current profile of confirmed cases. The median age of new confirmed cases last week was 34 years.
Others are breaking records, for the wrong reasons. The Covid Tracker App will always give you a good national and local picture and it is updated regularly.
We can see that almost half of all cases so far (47%) have been in Dublin. Next comes Kildare at 7% and Cork at 6%. Most of the other counties are recording 1% or up to 3% of all cases. Leitrim has seen less than 1% of cases.
Given these facts, some people will be wondering if there is more that can be done, on a county or regional basis, to make any restrictions more subtle and give local economies and society a badly needed boost.
Those who promote a Zero Covid Ireland approach would argue against relaxing restrictions and measures to eliminate the virus.
It does look like the economic impact of Covid-19 will be much worse than predicted, as the virus looks as if it is here to stay for a long time. And we have still to get through the really difficult autumn and winter period.
The positive news is that the number of cases in hospital remains stable. The number of admissions is low, probably in large part to the current profile of confirmed cases. The median age of new confirmed cases last week was 34 years.
Generally, younger people have a less severe experience or no symptoms. What's happening in hospitals is very important as it gives us a sense of how serious the confirmed cases are.
Any surge in community transmission could easily translate into a surge in hospitals, putting them under renewed pressure. It's something no-one wants to see, for the patients and families affected and also given the dangers for healthcare staff, too.
In preparation for winter, the annual flu vaccination campaign is due to get under way in September, once the influenza vaccine for this season is available.
Health authorities will be looking to see a big uptake of the vaccine among healthcare staff and patients in the at-risk groups.
It is essential to minimise any confusion this winter between a case of coronavirus infection and a case of influenza. So far, evidence from countries including Australia show that flu has spread less this season because of measures introduced as a result of Covid-19.
Of course, that does not mean flu will not be a problem this winter. A big mix of coronavirus and flu would be a nightmare.
The surprise story of the week was the claim from Russia that it has developed a 'vaccine' – the Sputnik V vaccine, so-named as a nod to the cold war space race.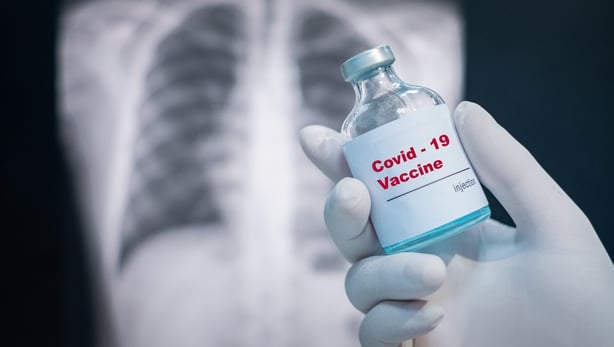 As of now, it is unclear how much trial testing in terms of safety and efficacy has been done with this vaccine. It appears that the vaccine has been tested on around 76 people, which is a tiny number.
All trials have three phases. The Russian vaccine will now undergo Phase 3 efficacy trials on around 2,000 people from vulnerable groups.
But under the country's health ministry certification rules, it can not be used widely until 1 January 2021 and that will be dependent on the Phase 3 trial outcome.
It was Science magazine that revealed much more information this week about the vaccine and the limited testing to date. The drug is given in two shots and is based on two variants of the adenovirus which can cause the common cold.
The WHO has said that any stamp of approval for the vaccine would require a rigorous safety data review. Vaccine development usually takes years - if it is even possible in some cases - so we need to be very cautious until we all know more about this Sputnik jab. But it could be good news.
Indeed, there are over 100 potential vaccines being developed around the world. The encouraging aspect is that there is so much effort in so many countries to try and come up with an effective vaccines.
For example, the European Commission this week concluded exploratory talks with Johnson & Johnson to purchase a potential vaccine. It follows similar steps with Sanofi-GSK in late July.
Christmas 2020 looks set to be unlike any festive season we have ever seen. Indeed, one wonders how coronavirus will affect Santa's plans this year and if Rudolf has a red nose, will he be allowed to travel?
The envisaged contract with Johnson & Johnson would provide for the possibility for all EU member states to buy the vaccine.
If it proves to be safe and effective against Covid-19, the contract provides for an initial purchase of 200 million doses for EU member states, and a further 200 million doses. The Commission is pursuing intensive discussions with other vaccine makers too.
Schools are due to reopen soon. On RTÉ radio this week, Dr David Nabarro, WHO's special envoy on Covid-19, said that schools have to reopen as they are an essential part of life.
Here, Dr Glynn said that the coronavirus cases in children are usually mild and that many children have no symptoms.
It is an anxious time for parents with children. The concerns that need to be allayed are how easily children may pick up the virus and spread it to adults or older relatives.
In a two week period in July in the US, 100,000 children were confirmed as having contracted Covid-19, according to data from the American Academy of Paediatrics, the New York Times reported this week.
🆕Joint WHO & @UNICEF report says 43% of schools around 🌎🌍🌏 lacked access to basic handwashing in 2019 – a key for schools to be able to operate safely in the midst of the #COVID19 pandemic.

More details 👉https://t.co/e2PsHwm6ji pic.twitter.com/TeQwZPzbbL

— World Health Organization (WHO) (@WHO) August 13, 2020
The authorities here will have to deal with any clusters that occur in schools and at the start they will probably err on the side of caution and close schools at the start of an outbreak.
But Dr Nabarro said that over time, the approach may become more sophisticated. We are going to have to learn how to manage schools and see how the situation progresses.
As Covid-19 will be with us for the rest of this year and into 2021, planning for the future is very difficult. It may be hard to believe but it's that kind of year - some people have already started their Christmas shopping and it is only August.
Christmas 2020 looks set to be unlike any festive season we have ever seen. Indeed, one wonders how coronavirus will affect Santa's plans this year and if Rudolf has a red nose, will he be allowed to travel?
Top of many of our Dear Santa lists this year will undoubtedly be a vaccine. But there is still time for better news and we have some months to get through first before December.
The final chapters of this unbelievable story of Covid-19 have yet to be written.
It all started with a full stop to most normal world activity, and we have yet to reach the Dénouement.
What we once thought was a thing of fiction, has turned into fact.
There is a lot we can do to control the narrative, and try and make the ending to this story, a happy one.
But we need to stay on the same page, as best we can.