With pubs, hotel bars and nightclubs closed until at least 31 August, where does that leave rural pubs in particular, with most of them shut for nearly five months so far?
Pat Gilmore owns Martin's Bar na d'Taoisigh in the rural Galway town of Ballygar.
It has been in the family since the 1830s - and is also the oldest public house in the locality. Pat has been running the pub together with his wife and children since 1986.
Covid restrictions led to the pub closing in March, but back then Pat did not think it would be long before he was back behind the counter.
"At first it was a little bit of a holiday," he said, adding that he thought he would be back open by the first week in June.
He even had a wager with some of his regulars about when the pub would reopen and "naturally I thought it would be open by the first June weekend so I lost my wager".
Bar na d'Taoisigh is a family-run operation in the purest sense. Maeve Gilmore, Pat's daughter, is a student at the University of Limerick and in normal circumstances, would help out behind the bar at weekends.
"I've been collecting glasses for as long as I can remember," she said, and since the pub closed, life has been "very weird".
"I'm 20 years of age and the pub has been open for as long as I can remember," Maeve said.
During the closure Pat and the family have been busy getting the pub ready to trade in a post-Covid environment.
This included repainting the interior, redoing the toilets, introducing hand-sanitising stations and removing a lot of furniture.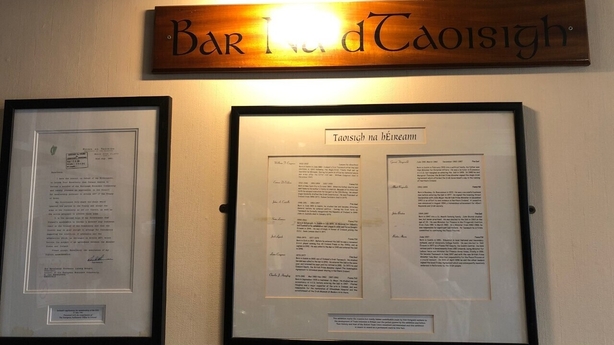 But now, a new reality set in - the pub is unlikely to open any time soon.
"If they say we have to remain closed then so be it - but we need compensation. You cannot live on fresh air," said Pat.
He said most of his customers are elderly, and many are farmers. "You'll have a few come in after work, they'll have a couple of drinks and go home. That's the rural scene for you.
"A few farmers might come in at night, they might want to know what happened at the local mart, they might want to know is there anyone dead, they might want to tell the odd lie to create a bit of atmosphere."
Pat Gilmore is adamant rural pubs need more support if they are to survive the extended Covid closure.
He said they need more than what every business is already getting and is calling for supports beyond the 2% VAT reduction, rates relief, and restart grants - which, he said, "everyone is getting".
He pointed out that, because he is 66, he does not get the "Covid payment" and there are many more like him in the pub trade.
"Those aged over 66 who have worked over 50 years in the pub trade are being told 'well you've got the pension, so be it' - and that's it," he said.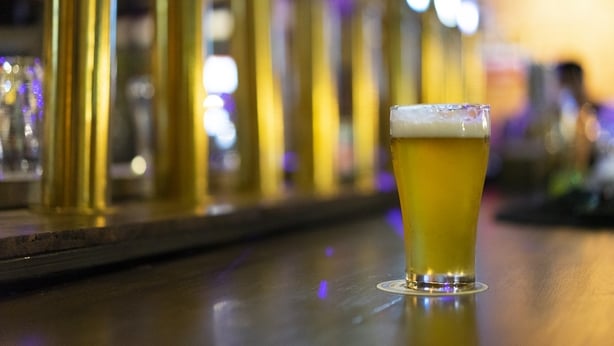 Pat said these older publicans have paid their taxes, VAT, and rates "down through the years" and they need additional help now to survive.
Speaking with some of the local customers of Bar na d'Taoisigh in Ballygar - a town of around 300 people - it is clear the role of the pub in rural Ireland is as much about maintaining a community as anything else.
Padraig O'Connor, who has been going to the pub for over 60 years, said: "I would not give a sugar for all the drink in the country - it's the company and the atmosphere when you come in.
"Everyone talks to you, knows you, and you hear the bit of gossip.
"You have a couple of drinks and Pat (Gilmore) will run you home and come out to you in the morning to collect your car ... you can't ask for anything better than that."
Another local, Sean Kilgarriff, has been a patron of Bar na d'Taoisigh in Ballygar for 40 years. "It's not about the drink" for him either.
"Not only do you know who is there but you know where they are sitting ... it's just nice to go down and have a bit of fun with the lads."