It's a summer without soul. A time when it's easy to curb your enthusiasm. You almost have to pinch yourself, to remind yourself that this is a bank holiday weekend.
It feels like there is no beginning, middle or end to this pandemic drama.
It's more like a state of chassis, ordinary people facing extraordinary times.
Like a poorly written poem, nothing seems to rhyme any more.
Coronavirus is playing a cruel game of yo-yo with the world - with people's lives and minds.
Here, cases can rise significantly some days, while at other times, the numbers are low and give cause for hope.
Six months on from the first cases here, there is little sense of direction in the pandemic chaos. Even holiday relief can be hard to find, especially in the summer rain.
It used to be the case that returning from a holiday abroad with a nice suntan was something to flaunt to friends and neighbours. Arriving back, still in a colourful top and shorts, pulling a noisy suitcase along the road, was part of the 'I'm home' routine. But not anymore.
With Covid-19 and the travel advice and restrictions, foreign holidays have taken on a clandestine element.
A newly-tanned face and body is not a good look these days. It gets heads turning and prompts questions. So a quiet return, under cover of darkness, is the new way.
Any failure to self-isolate will be noticed in these very changed times.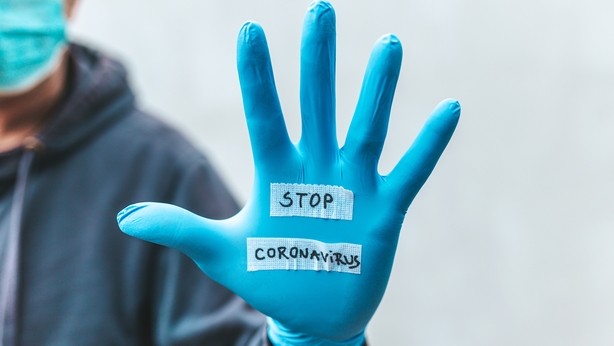 Children can now visit grandparents in nursing homes, which is wonderful. The Health Protection Surveillance Centre (HPSC) published new guidance this week on admissions, transfers to and discharges from residential care facilities, during the pandemic.
The document makes an important point about testing for Covid-19. It says a test result that declares 'not detected', or 'negative' does not prove the person is not infectious to others.
Also, a test result that says a virus is detected does not prove the person is still infectious to others. Things are not black and white with this virus.
The HPSC says that experience so far indicates that a test may fail to detect the virus in a significant proportion of people who have Covid-19 infection.
Some people have a positive test for weeks after the onset of symptoms, but the latest evidence shows they do not spread infection after they have fully recovered.
So the current view is that people with Covid-19, who are 14 days after onset of infection and have not had a fever for the last five of the 14 days, are no longer infectious.
The HPSC publishes a lot of valuable data on outbreak locations. There have been over 2,300 clusters or outbreaks. The main locations listed are private houses, nursing homes, residential institutions and hospitals.
It would be nice to have more detail on specific locations. For example, one heading called 'Other' has 111 outbreaks. This category includes quite a mix of locations such as retail outlets, hotels, pubs, community, extended family, travel related and others.
So far about 5% of people in Ireland have been exposed to the virus. It means there is no large scale immunity in the community. The so-called 'herd immunity' approach would require around 60% of the population to be immune to halt the virus spread.
A detailed breakdown under each heading might help people grasp the relative risk areas and have a better sense of where the problems are.
Ireland has been relatively doing well in its efforts to deal with Covid-19.
The spike of 85 cases on Thursday was a surprise but things like that will occur. A large number of the cases were accounted for in factories and also linked to some direct provision centres.
The overall situation here looks out of step, in a good way, with what has been happening elsewhere in Europe, particularly Spain, Belgium and Germany where cases have been rising. And in Australia too.
It is also in stark contrast to how well Scotland has been handling coronavirus. It has adopted an approach like New Zealand, trying to get cases as close to zero as possible. It's an approach supported by many medical and scientific experts.
One of the best descriptions of the strategy this week was from Devi Sridhar, an adviser to the Scottish Government. She told the Der Spiegel weekly news magazine that it's like letting milk simmer on the stove. Most of the time it goes wrong, as the milk can boil over at any time and cause a mess.
So she says it's dangerous to let the virus simmer at even low levels. The zero Covid strategy means not just getting the numbers low, but trying to eliminate cases completely.
It also aims to avoid the yo-yo effect of spikes in new cases some days, and low numbers of cases on other days.
Here in Ireland, there is no room for complacency. The median age of those getting the virus has reduced. It may be circulating in low levels, but it is still out there.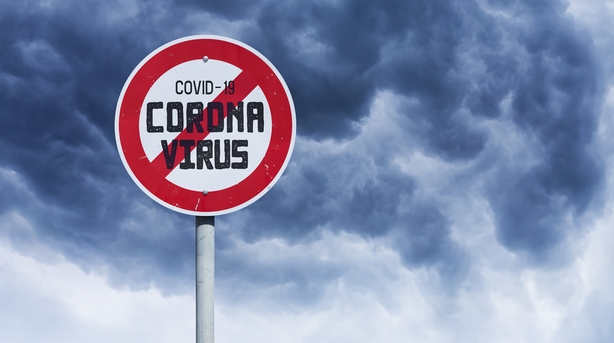 While thankfully the number of patients in hospital is low, there are still patients in a critical position in intensive care. Those patients could be any one of us. It's always worth bearing that in mind.
So far about 5% of people in Ireland have been exposed to the virus. It means there is no large scale immunity in the community. The 'herd immunity' approach would require around 60% of the population to be immune to halt the virus spread.
The changes in the spread of the virus in other countries tells us how dynamic the situation is and how quickly things can change. Some countries that were performing well have seen a significant deterioration within 12- 14 days.
It does not take much for uncontrolled community spread to take hold. The place none of us wants to be is right back at the start. It would be a terrible setback, after all the sacrifices. Who would have the energy to do this all again? And yet we may have to.
There are high levels of anxiety and fatigue among health staff and a second wave would pose a major challenge to the mental and physical health of employees.
Short-term wars are very different to long-term battles. This coronavirus attack looks like being with us for a very long time to come. That places it all in a very different perspective.
It is changing the dynamic and structure of society itself, and of how people interact and make decisions. The world has become disordered and has lost its structure, making daily life and planning difficult. It's so disconcerting and unsettling.
For the first time in modern history, before people exit their front door, they must make calculated decisions about a risk to their health. Careful thought has to be given about who to meet, where to meet them and being constantly aware of the need to social distance.
Whether it is in the home, or in the workplace, life looks like it will not be the same for years to come, perhaps never again. It's a difficult concept to absorb. But there is some comfort in the knowledge that we must manage this together and not alone.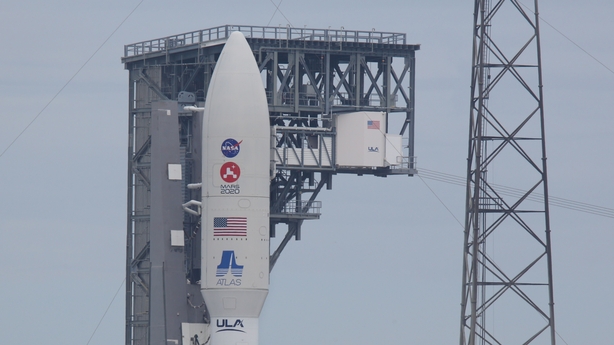 While we battle on this planet with the threat posed by coronavirus, there was something inspirational happening at NASA during the week, with the launch of a new Mars rover 'Perseverance'. It will look for signs of ancient microbial life there.
It will also fly a helicopter drone on the planet, the first time this has been done on another world. The challenge to launch this rover to Mars was complicated by Covid-19.
The project had to be done during the pandemic, meaning that special measures were needed to ensure there would be no contamination of the rocket and its enclosures or any staff working on it. It would be a very dark achievement to send coronavirus to Mars.
But at a time when our world is in trouble and facing the biggest challenge in history, scientists are making history in working towards discoveries on the red planet, with the ultimate aim to send astronauts to it and perhaps live there one day.
Some parts of society need to return to some level of normality. Getting schools back is a crucial element to this. People of all ages have been affected by this virus in different ways. It has been a strange and at times frightening period for people, young and old. But tough on the children.
We will do better in some tests than others. And we must face each test as it arrives. We know that from our own school days as a lesson in life.
The Psychological Society of Ireland has provided guidance for school staff to prepare to reopen for the 2020/21 school year, for both primary and post-primary levels.
School will be a different place. But it says that the familiarity of school buildings, yards and classrooms, familiar friends and classmates and familiar teachers and staff will help children with the return to school.
Getting schools open, seeing kids happy and getting educated again is a priority.
Here, we have got through the worst of times with Covid-19. There will be other phases with different challenges. We are learning that this is not one big test, but a series of many tests.
We will do better in some tests than others. And we must face each test as it arrives. We know that from our own school days as a lesson in life.
This is the year of living dangerously. We are in a great struggle which we must overcome.
Coronavirus is going nowhere, so for now, we must learn to co-exist with an enemy.
And hopefully over time, smoke it out, subdue it and kill it off.