There will be excess and avoidable deaths due to the postponement of cancer screening services, the Irish Cancer Society has told an Oireachtas committee.
Rachel Morrogh, Director of Advocacy and External Affairs at the Irish Cancer Society, told the Special Committee on Covid-19 Response that the impact of screening postponements will take years, with thousands of people not being screened and with little clarity in sight.
Ms Morrogh told TDs that before Covid-19 screening targets were being missed, which was a direct consequence of chronic under-funding.
Rachel Morrogh of the Irish Cancer Society says the postponement of non-essential procedures due to Covid-19 has led to thousands not being screened, and without immediate action will lead to "excess and avoidable" cancer deaths | More: https://t.co/3TMk2AfvvG pic.twitter.com/K9sqA4CwOH

— RTÉ News (@rtenews) July 17, 2020
Speaking at a later sitting of the committee, representatives from the HSE spoke about the challenges facing the health service.
Professor Anne O'Doherty, the Clinical Director of the breast cancer screening service Breastcheck, said "we are very conscious we have a lot of ground to make up" in terms of a backlog.
"Our ability to get back to screening normally is very limited until we get to a situation where we don't have to have two metres social distancing".
Liam Woods, the National Director of Acute Operations, said the Health Service Executive is looking at the private provision of diagnostic tests as a significant part of its' Winter Plan.
He said Citywest - the facility rented by the government in March could be used for outpatient projects up to October when the lease is due to expire, and that one such project would be Mater hospital-led glaucoma testing.
The Chief Executive of the Irish Medical Organisation, Susan Clyne, warned that capacity needs to be grown - in case of a second surge of the virus. 
"Capacity has been reduced by up to 50%, while there are over 800,000 waiting for outpatient appointment,"  she said.
She said there are "extremely limited pathways for GPs in place … every year for far too many years we have severe over-crowding, trolleys - this year will be worse".
IMO Chief Executive Susan Clyne tells Covid-19 committee that public health is understaffed and undervalued, and says the care of the vulnerable and elderly requires urgent attention and "significantly more" resources | More: https://t.co/3TMk2AfvvG pic.twitter.com/2zWsP8C6Ux

— RTÉ News (@rtenews) July 17, 2020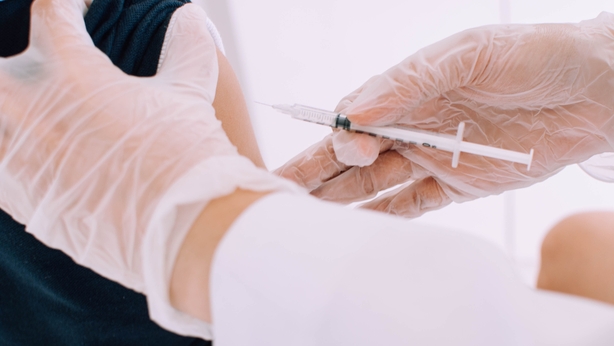 ---
---
She told TDs "we have to accept our health services do not have enough doctors, we don't have enough beds, this idea of robbing Peter to pay Paul… that's not going to improve for patients." 
She said 600 GPs are due to retire and there are no supports in place. "We have failed miserably to attract people to work in the system," she said.
Earlier the committee heard from that some day services for people with intellectual disabilities may not open until December or January.
TDs heard how Covid-19 had adversely affected people with disabilities.
Politicians on committee have called for a cut in the VAT rate for the tourism and hospitality sectors. 
In a report, the committee has also recommended a lengthening of the examinership period for company in difficulty in next week's July stimulus plan.
Additional reporting Ailbhe Conneely, Aisling Kenny