A vet is farming land in Co Mayo with the aim of helping the dwindling corncrake population survive in Ireland.
Since 2011, Dublin-based Feargal Ó Cuinneagáin has been working with the National Parks Wildlife Service Corncrake Farm Plan to create the best environment for the rare bird after it was almost wiped out by intensive farming.
The 25-acre habitat consists of nettle, iris and hogweed beds along with a species-rich meadow.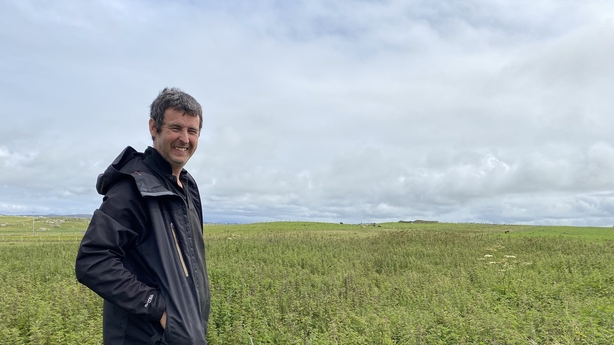 Last year, 162 calling male corncrakes were recorded in Ireland with birds confined to a limited number of areas. So far this year, Mr Ó Cuinneagáin has recorded seven calling males on his farm at the Mullet Peninsula.
Mr Ó Cuinneagáin said: "Years ago, there were thousands, hundred of thousands of corncrakes calling in Ireland.
"The corncrake, he is a finickity little lad. He has exacting habitat requirements. He needs vegetation that is 20cm high. I put a lot of hard work into the place. A lot of hours go into these nettle beds here.
"They are not just here by fluke. It takes a lot of finesse and effort and technical skill which I got from the National Parks to create these nettle beds and attract the corncrake back here."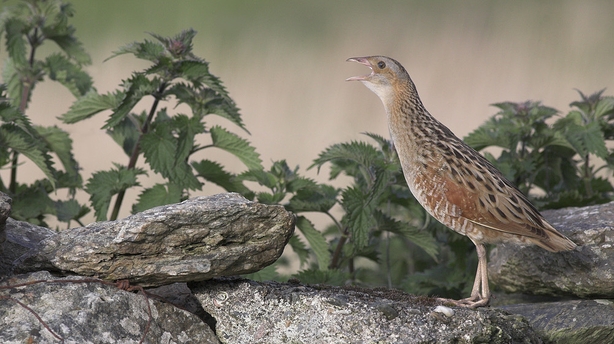 The corncrake is a secretive bird and is rarely seen, but it is known for its distinctive rasping 'krek-krek' call.
Mr Ó Cuinneagáin explained: "It has a very distinctive call. It's like if you get two cones and rub them across each other.
"I've only ever seen it twice. Earlier on in the year, down by the iris field there, a crake was craking inside the wall and then he flew up and peeked back at me, so I was delighted with that."
The corncrake spends summer in Ireland and winter in Africa. Crucially, the corncrake hen will rear two broods during the summer in Ireland.
"The first corncrakes come back in mid April. I suppose you'd be like a hurler waiting for the All-Ireland Final. You'd be all anxious. You'd be thinking are they going to come, are they not going to come. 
"Then my partner Aoife, I'd be wrecking her head talking about the corncrakes the whole time and it wouldn't stop until the corncrakes come. She's happy then because I shut up," said Mr Ó Cuinneagáin.
While the primary aim of the habitat was to return corncrakes to the area, it has also helped create a wider biodiversity, including the endangered Twite, Chough, Barnacle Geese, and also pollinators such as the Great Yellow Bumblebee.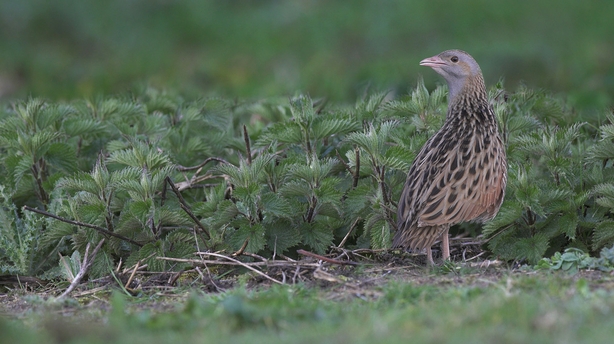 For Feargal his farm is "rural Ireland from a time past".
"They are an intrinsic part of the culture of rural Ireland especially along the western seaboard. If you lost the corncrake, it's not just losing a species, it's part of the culture as well," he said.
The corncrake is mostly confined to the Gaeltacht areas. It's a real bird of the Gaeltacht. So you can even say where the Irish language persists you have corncrakes. They kind of go together," he said.