'Taster' apprenticeship training could be offered to transition year students in future as part of a new strategy for the further education and training sector published today.
The five-year plan states the lack of vocational options in schools is preventing young people from developing interests in the area.
It suggests the introduction of month-long apprenticeship modules for students in transition year, as well as the integration of other 'taster' vocational courses into second level education.
The report says the approach is being tested in some schools and recommends the concept be mainstreamed, if found to be effective.
The National Further Education and Training (NFET) strategy also calls for a Further Education and Training (FET) application mechanism to be developed to run in parallel, or connected to, the CAO college application system.
It says the absence of FET choices at this "focal point" in a student's life "devalues it as an equally valid option".
The NFET plan outlines three key aspirations. These are building skills; fostering inclusion; and facilitating pathways into further education and training.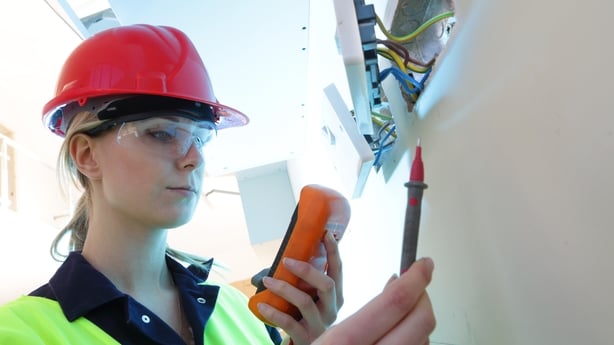 It says the sector will serve as a major driver of both economic development and social cohesion but it must become "louder and prouder", with more people of all ages becoming aware of the opportunities it presents to learn and develop.
The strategy advises a simplification of structures and pathways, and the development of easier access for learners.
Around 200,000 people participate in further education and training annually, pursuing courses that normally last for one year. They range from school leavers to adults returning to education.
The State invests around €800 million annually in the sector.
Great to meet with the Apprenticeship Council today by video conference. The Government is committed to a new Action Plan on Apprenticeships. We need to empower both learners & businesses when it comes to apprenticeships. So much potential here to help people pursue a career pic.twitter.com/abqpqXWpHI

— Simon Harris TD (@SimonHarrisTD) July 15, 2020
The strategy was published today by Minister for Further and Higher Education, Research, Innovation and Science Simon Harris and Minister of State for Further Education Niall Collins.
Mr Harris said that FET, which he described as "the Cinderella of the Irish education system", would be critical to the country's post-Covid recovery, supporting the economy through targeted initiatives, including reskilling and upskilling opportunities.
He said the strategy aims to address some of the key challenges faced by the country, including the digital divide and female participation, as well as a skills mismatch.