Amber Heard used to chop lines of cocaine for Johnny Depp and leave a shot of whiskey on the nightstand, the actor has told London's High Court as he described her alleged drug use.
The Hollywood star said there had been drugs at the couple's wedding and rehearsal dinner, and the court heard part of an email Ms Heard sent to friends before a getaway telling them "to bring some food, booze and drug of choice - yay".
It was Mr Depp's fourth day in the witness box for his libel action against The Sun newspaper over allegations that he was violent to ex-wife Amber Heard,
His lawyer David Sherborne referred to a schedule for the couple's wedding which detailed a 7pm rehearsal dinner and then said: "After, dance party, drugs and music."
The barrister asked: "Were there drugs at the wedding and rehearsal dinner?" Mr Depp replied: "Yes."
The actor also told the court Ms Heard kept a bottle of Bulleit bourbon whiskey in the freezer for him, adding: "A shot would be poured when I arrived, even if Ms Heard was asleep. When I arrived there would be a shot of whiskey on the nightstand."
He said she would "normally" drink two bottles of wine a night.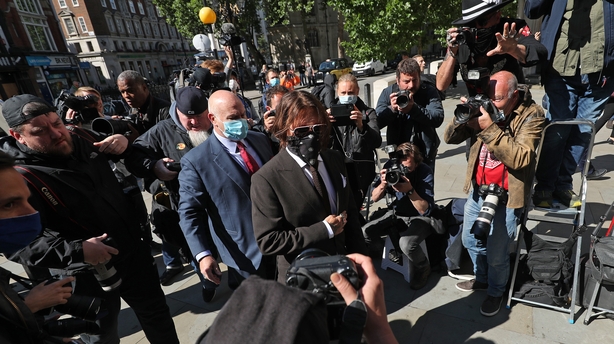 Mr Sherborne said it was suggested to Mr Depp during his cross-examination by Sasha Wass - leading counsel for The Sun newspaper's publisher News Group Newspapers - that it was "nonsense" that Ms Heard poured him whiskey and chopped lines of cocaine for him.
Mr Depp told the court: "She definitely poured me whiskey ... the lines of cocaine ... early in our relationship it was ... very much like the boots thing."
He earlier told the court Ms Heard had a habit of unlacing his boots and removing them for him when he came home from work, something he described as a "beautiful, lovely gesture".
Mr Depp also alleged in court that his Ms Heard "would chop cocaine for me but she wouldn't ingest it through her nose ... she would rub it on her gum."
Earlier today, Mr Sherborne asked Mr Depp: "(other than Ms Heard) has any woman ever accused you of hitting them in your 57 years?" The actor replied: "No, sir."
---
Read more:
Johnny Depp and Amber Heard's relationship was 'complicated', court told
Johnny Depp tells court dog ate cannabis, denies slapping ex-wife
---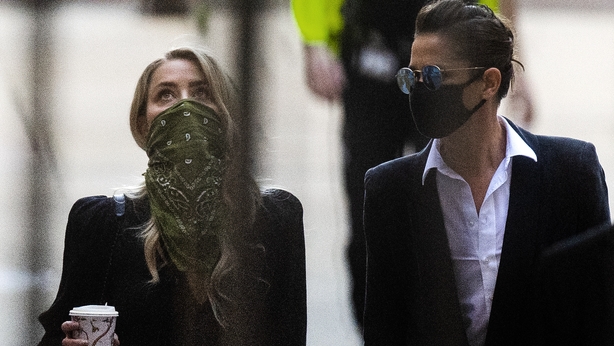 The Pirates of the Caribbean star was also asked again about incidents in the late 1980s and early 1990s which he had been questioned about on Tuesday.
In one such incident in 1994, Mr Depp was said to have "trashed a hotel room" in New York while he was dating model Kate Moss in an incident that reportedly caused "10,000 dollars' worth of damage".
Asked if he had tried to avoid paying damages in the incident, Mr Depp said: "No, sir. I actually told the security guard when he came to my room that I was more than willing to pay for everything I had broken."
Mr Sherborne asked: "Where was Ms Moss?" The actor replied: "She was in the bedroom sleeping."