Johnny Depp has described his relationship with Amber Heard as "complicated" as the High Court was told there was "a lot of anger" and a "very deep love" between the couple.
The Hollywood actor is suing the The Sun's publisher News Group Newspapers (NGN) and its executive editor Dan Wootton over an April 2018 article which labelled him a "wife beater".
Mr Depp's lawyers say the article made "defamatory allegations of the utmost seriousness", accusing him of committing serious assaults on Ms Heard, 34, and "inflicting such serious injuries that she feared for her life".
The 57-year-old faces a third day in the witness box under cross-examination from NGN's lead counsel Sasha Wass QC at the High Court.
Ms Wass has been questioning Mr Depp about his relationship with his ex-wife.
The court has also heard details of messages between the pair, including one in which Mr Depp thanks Ms Heard for helping him with addiction.
We need your consent to load this rte-player contentWe use rte-player to manage extra content that can set cookies on your device and collect data about your activity. Please review their details and accept them to load the content.Manage Preferences
During her cross-examination, Ms Wass asked the actor about a January 2015 trip to Tokyo he took with Ms Heard and his two children, alleging he had been violent towards Ms Heard in their hotel room and had wrestled her to the floor.
Mr Depp said this was "incorrect".
The barrister later said: "It was a very complex relationship with Ms Heard, there was a lot of anger on one level ... but there was also a very close connection and a very deep love between the two of you."
Johnny Depp replied: "It felt so at the time, yes. It was complicated."
Ms Wass asked the star about a pre-nuptial and post-nuptial agreement, telling the court that according to Californian divorce laws a wife was entitled to 50% of her husband's wealth.
Mr Depp said: "She (Ms Heard) was unwilling to sign a pre-nup, my attorneys tried for Ms Heard to sign a post-nuptial agreement, which she said she was fine to do.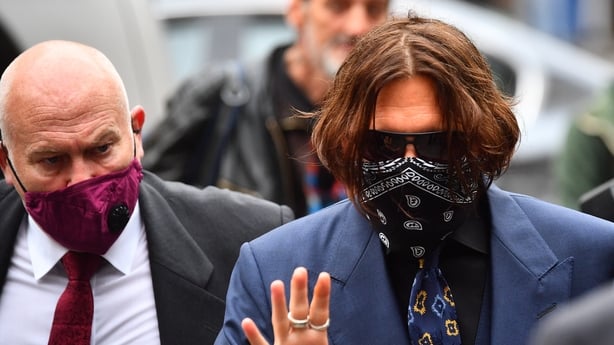 "She said she was fine to sign a pre-nup too but it never happened."
Earlier in Mr Depp's evidence, Ms Wass read out a text message the actor sent Ms Heard in which he said: "I always regret when I jump or worse, when you jump ... I'm a f****** savage."
She said she had asked Mr Depp during cross-examination yesterday how he would "describe a man who kicked his wife in the back and you immediately came up with the word 'savage"'.
The barrister went on to say: "You are describing yourself as a 'f****** savage' in that text because you had been violent to a woman, namely Ms Heard."
---
Read more:
Johnny Depp's libel case against The Sun begins in UK
Johnny Depp tells court dog ate cannabis, denies slapping ex-wife
---
He replied: "No ma'am, that is not the case. I have often described myself in derogatory ways and will be the first to be unkind to myself."
He added: "Not only did I not kick, or punch Ms Heard, calling myself a savage ... I disagree with your dissection of this text."
The court was also told of a text Mr Depp sent to Ms Heard around the time of a detox trip to the Bahamas in August 2014 which read: "Thank you so much for getting me f****** clean baby."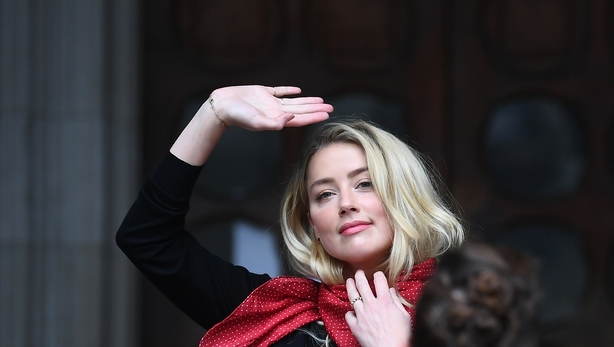 NGN is defending the article as true and says Mr Depp was "controlling and verbally and physically abusive towards Ms Heard, particularly when he was under the influence of alcohol and/or drugs" between early 2013 and May 2016, when the couple split.
A separate libel claim brought by Mr Depp against Ms Heard in the US, over a December 2018 column in the Washington Post, which said the actress received "the full force of our culture's wrath for women who speak out", but did not mention Mr Depp by name, is due to begin in January 2021.
The pair met in 2011 and began living together in 2012 before marrying in Los Angeles in February 2015.