The Covid-19 restrictions introduced since March this year and the dramatic decline in activity and travel will mean lower greenhouse gas emissions here in the short term.
The demand for electricity was down by about 15%, diesel consumption was reduced by 20% and petrol sales fell by 30%. All that means less fossil fuel consumption.
Unfortunately, however, it's a short-term fix. It will not help us meet our EU greenhouse gas emissions targets for 2030, according to the Environmental Protection Agency in a new report today.
What will help, it confirmed, is if we fully implement the measures outlined in our national Climate Action Plan.
The Plan, which was published last year by the previous Minister for Climate Action, Richard Bruton, included a very broad range of climate mitigation measures and policies designed to ensure that Ireland's emissions fell very sharply by 2030.
Ireland already had a binding 20% target for greenhouse gas emissions reduction by 2020 but performed very poorly in attempting to achieve it.
Irish emissions will be down by between 2% to 4% at best compared with 2005 (the reference period) instead of the 20% target for the end of this year, the EPA said today.
As a result of that, the Government has already had to spend over €200 million buying credits from other countries to cover the shortfall.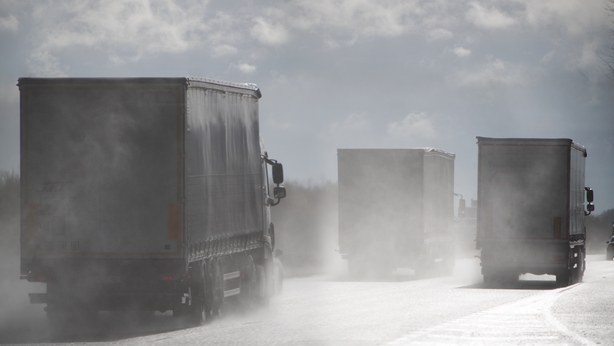 For 2030, Ireland has an equally tough legally binding target. It is to get "net" greenhouse gas emission down by another 30% compared with levels in 2005.
To achieve this, Ireland is being allowed to use certain "flexibilities" related to land use, land use change and agriculture to effectively earn credit for removing or absorbing carbon dioxide from the atmosphere.
When this flexibility is taken into account, the gross reduction in greenhouse gas emissions required from Ireland is 20% by 2030. That is the basis on which the national Climate Action Plan was drawn up last year.
Today's report from the Environmental Protection Agency is the first time an independent body has run the rule over the plan to see if it measures up to the job. On that front, the news is good.
After examining the plan in depth, the EPA has concluded that if all the climate mitigation policies in the plan were fully implemented, it would save 79 million tonnes of greenhouse gas emissions by 2030 - more than enough to achieve our next big legally binding EU target.
The Director General of the EPA, Laura Burke, warned, however, that this is only the first step and that for Ireland to become a low carbon and climate resilient society and economy, then systemic change is required.
Ms Burke said "focusing on climate action as part of a 'green' recovery stimulus offers the opportunity to rebuild our economy, generate new jobs and respond to climate change".
The EPA projections show the Climate Action Plan would certainly deliver significant emission reductions across transport, the energy sector and households, with emissions from agriculture also projected to decrease.
But we would need to move fast to put the planned one million electric cars on our roads, retrofit 500,000 houses for energy efficiency, install 600,000 heat pumps as planned, to ensure that 70% of all our electricity comes from renewable sources, and to change farming practices.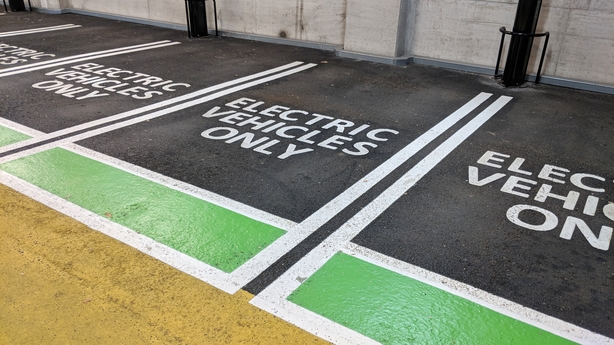 The big challenge that the EPA points to however, is that even if we did achieve all that, it is still not going to be enough to keep the increase in global temperatures to 1.5 degrees Celsius as committed to under the Paris Agreement.
That goes to the heart of the problem.
A monumental amount of work has already been put into the Climate Action Plan yet the targets on which it is based are already out of date. The required annual reduction has been doubled in the programme for Government. All we need now is for the new Government to come out and tell us precisely how they plan to achieve it.
How climate change is impacting Ireland
Average temperatures have increased in Ireland by 0.8C since 1900. EPA projections indicate further increases in temperatures of between 0.9C and 1.7C are likely across all seasons.
The number of warm days is expected to rise and heatwaves are expected to occur more frequently.
Ireland's average annual national rainfall has increased by 5% in the three decades to 2010. In addition, the pattern of rainfall is changing.
Scientists are expecting significant reductions in the average levels of rainfall in spring and summer but up to a 20% increase in rainfall amounts in winter and autumn with a consequent increased in the risk of flooding.
Changing storm surge and wave patterns in coastal areas are also forecast with rising sea levels being the primary driver magnifying those impacts. In addition, the intensity of individual storms is expected to increase.
Continued high greenhouse gas emissions would also mostly lead to negative impacts for biodiversity, ecosystem services and economic development and would amplify risks to livelihoods, food and human security.