"A full return to school is what everyone is aiming for," said Alan Mongey, representing second level school principals at Tuesday's Oireachtas Special Committee on Covid-19 Response.
By "everyone" he meant teachers, school principals, managers, and anyone else who plays a role in the operation of schools here.
His opinion is shared by all parties currently involved in the talks on the reopening of schools that are ongoing between the Department of Education, teacher trade unions, school management bodies, and school principal organisations, at both primary and post primary level.
Some feel the wrong impression has been created over the weekend in the media - the idea that somehow teachers or their unions are working to prevent a reopening.
"There is nobody trying to stand in the way of school reopening," said one non-trade union source. "Teachers more than anyone else want to get back in front of their students. They hated distance learning."
Referring to what they call "clickbait journalism" this person complains, "people read that, and they think it is a commentary on what is actually going on. But it's not.
"The unions have to be cognisant of the health and safety of their members. We all understand that," said another.
'Nitty-gritty'
Engagement between school and teacher bodies and the Department of Education on school reopening would seem to be ramping up, according to some of those involved.
There were meetings on Tuesday, and some will meet for a second time later this week.
Planning at second level may be somewhat behind that of primary, because post primary schools and teachers were absorbed until recently in getting Calculated Grades for Leaving Cert students awarded, but those involved in talks at both levels report movement and momentum.
"We are starting to work on the nitty-gritty," said one person involved. "Progress is being made," said another, "things are moving in the right direction".
That's not to say there are huge obstacles to be overcome.
The central obstacles were outlined by school principal bodies when they addressed the Covid-19 committee.
They said significant additional investment is required.
Much of this investment will be in substitute teachers - to cover for an expected higher number of staff absences, as teachers with any kind of cold like symptoms stay home, and to compensate for the fact that dividing the pupils of absent teachers between other classrooms will no longer be an option.
Teaching principals
And then there's the issue of teaching principals.
The INTO estimates that around 1,800 primary school principals are also required to teach in the classroom. That's around half of all primary school principals. Even before Covid-19, the union was looking for substitute cover to allow for a one day a week classroom teaching release for those principals.
Páiric Clerkin of the Irish Primary Principals' Network told the committee meeting that it would not be "reasonable or do-able" for principals to both run a school and teach a class in the current circumstances.
There are other costs as well, the cost of cleaning among them.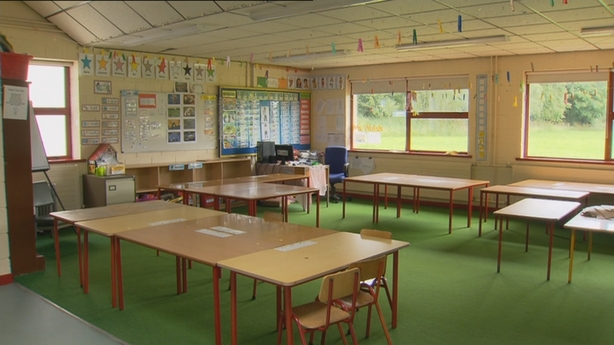 Addressing the committee, Alan Mongey of the National Association of Principals and Deputy Principals used the example of his own school, Coláiste Bhaile Chláir. With 1,000 students and almost 100 teachers, it is entitled to just one cleaner. It pays for another through its own separate funds.
He made the point that even two cleaners for a school of that size will not be enough.
Of course the question of an additional funding package for education is ultimately one for the Department of Public Expenditure and Reform, and the matter has already been raised with it.
"Our concerns are real concerns. But it is in everybody's best interests that schools reopen"
Those involved in the talks are at pains to point out that it is one thing opening schools, it is another ensuring that they remain open.
Certainty around the availability of additional funding for things like additional substitute cover and cleaning, is key to nailing down the detail of how schools will operate come the autumn to ensure that.
Those involved say that reopening the schools is about managing risk, not eliminating it.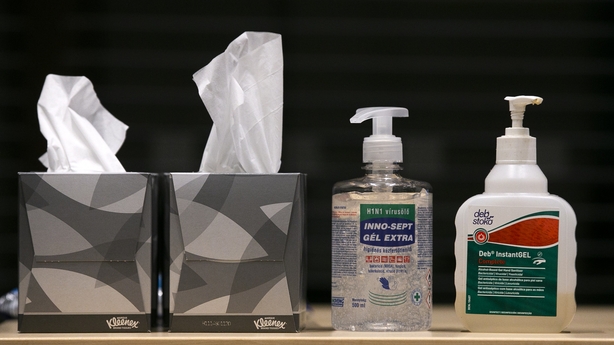 It's about doing everything possible to try and keep the infection out of schools in the first place, and after that it is about doing everything possible to prevent any spread within.
For the first, parental cooperation will be absolutely critical, say those planning for the school reopening.
It will be about parents keeping children who are displaying any kind of "cold" symptoms out of school. It will be about parents abiding by new rules around dropping off and collecting.
Co-operation is the key word here.
School leaders say teachers understand the concerns of working parents, and some lament media comment that seems to pit those two groups against each other.
After all, they point out, the majority of teachers are themselves working women, and many are working mothers with small children too.
School principal Rachel O'Connor is one. She has spent the past few months juggling running a 500-student school with caring for two-year-old twins.
"No meeting, Mammy," they tell her as she begins yet another Zoom meeting.
"I can't understand where this perception of teachers not wanting schools to reopen has come from," she said, as she outlined details of a survey of teachers at her school, Ramsgrange Community School, in which four out of five reported working longer hours as a result of the closures.
"Our concerns are real concerns. But it is in everybody's best interests that schools reopen," she says.
"When you are on the inside you know that teachers are just dying to get back in."