Conservation works to a long-overlooked part of St Stephen's Green in Dublin are nearing completion.
The €300,000 project on the WB Yeats Memorial began last November.
Commissioned and managed by the Office of Public Works, the project has taken in the conservation of Henry Moore's iconic 'Knife Edge' sculpture, as well as the restoration of surrounding paths, steps and terraces.
"The whole plaza was overgrown and the sculpture was very much hidden. So you couldn't really see that there was even a Henry Moore in this part of the park. A lot of people never knew it was here," said conservator Jason Ellis.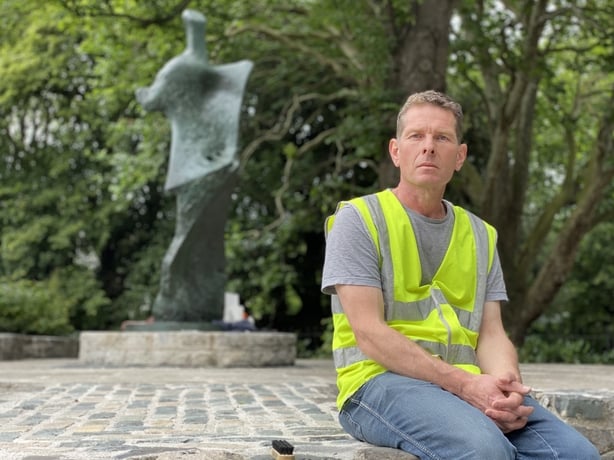 Moore's abstract bronze statue was unveiled to the public in 1967 by then Taoiseach Jack Lynch.
Addressing the many admirers of WB Yeats who had gathered in St Stephen's Green, Mr Lynch said: "Now that the State has enjoyed nearly fifty years of independence and that so many of our once impassioned controversies have found their solution in the measured quietude of adult understanding, it is indeed fitting that we should honour the contribution of William Butler Yeats to the making of the Ireland that we live in."
However, recent history hasn't been so kind to the memorial.
"The area had become a little bit forgotten, with the vegetation overgrown and dense. St Stephen's Green is a very Victorian garden but this is a very twentieth century landscape," explained conservation architect Audrey Farrell.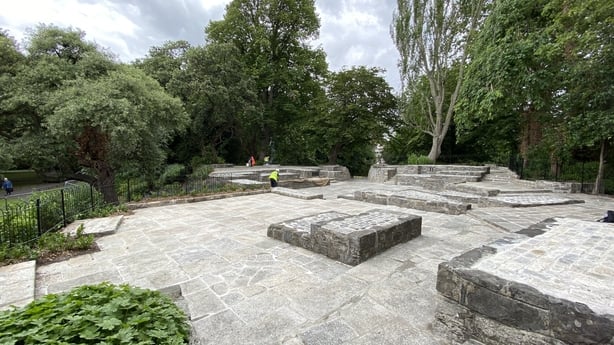 The OPW says the conservation works will ensure the preservation of the WB Yeats Memorial as a public amenity for generations to come.
"The memorial garden was designed not only to serve as a backdrop to Moore's sculpture, but as a performance space for oration and theatre in the round. I hope it now becomes a new, reinvigorated performance space in the centre of the city," added Ms Farrell.